Decided to go healthy last night and when we decide to do that, seafood usually ends up on the menu. The Mrs. and I both agreed on green lightning shrimp since its been awhile. Got the Egg going around 425ish and threw on the butter/cilantro/garlic to melt.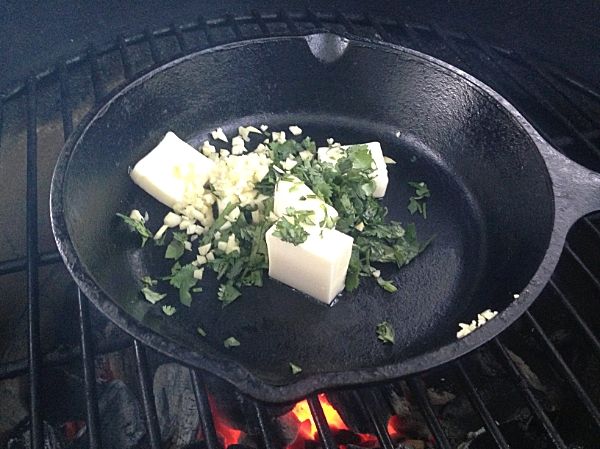 Then we tossed some squash and zuke planks on. When they were done, they got wrapped in aluminum foil to keep them warm while the shrimp cooked.
Tossed the shrimp with the marinade in a grill basket along with some bread.
Shrimp just took a few minutes.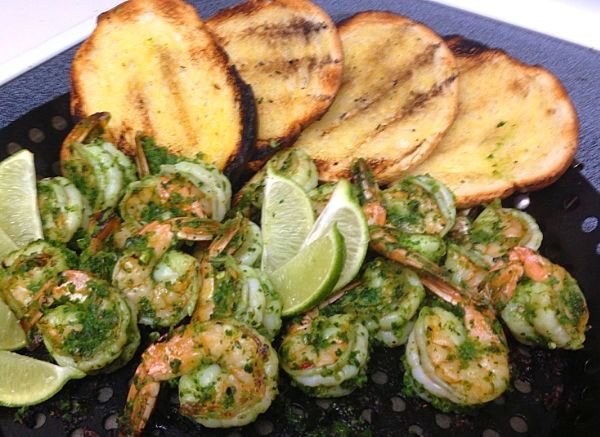 Drizzle the butter on it, squeeze some lime on it and plate it up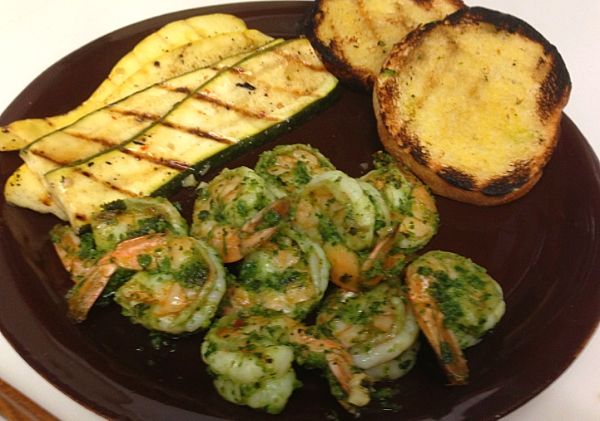 This time it actually had some heat. Don't know if the jalapenos were hotter, or that I left the seeds and membranes in from one of them (4 total) or that I subbed some of the evoo for this stuff that my brother picked up for me down in @Mickey neck of the woods. Either way, it had some kick. Good stuff.
Rowlett, Texas
Griffin's Grub or you can find me on Facebook
The Supreme Potentate, Sovereign Commander and Sultan of Wings