Picked these up at BJs:
Talk about easy! They even come in a pan you can cook them in. I dusted them with steak seasoning (Kirkland Signature from Costco) and put them on the egg indirect along with some honey gold potatoes in another pan. I pulled them at about 135 and let them rest.
There was a good amount of juice in the pan, so I decided to try a pan sauce. I poured the juice in a sauce pot and added some balsamic, Worcestershire, steak seasoning, and red pepper jelly. Brought this to a boil and reduced while the beef rested and the potatoes cooked a little longer.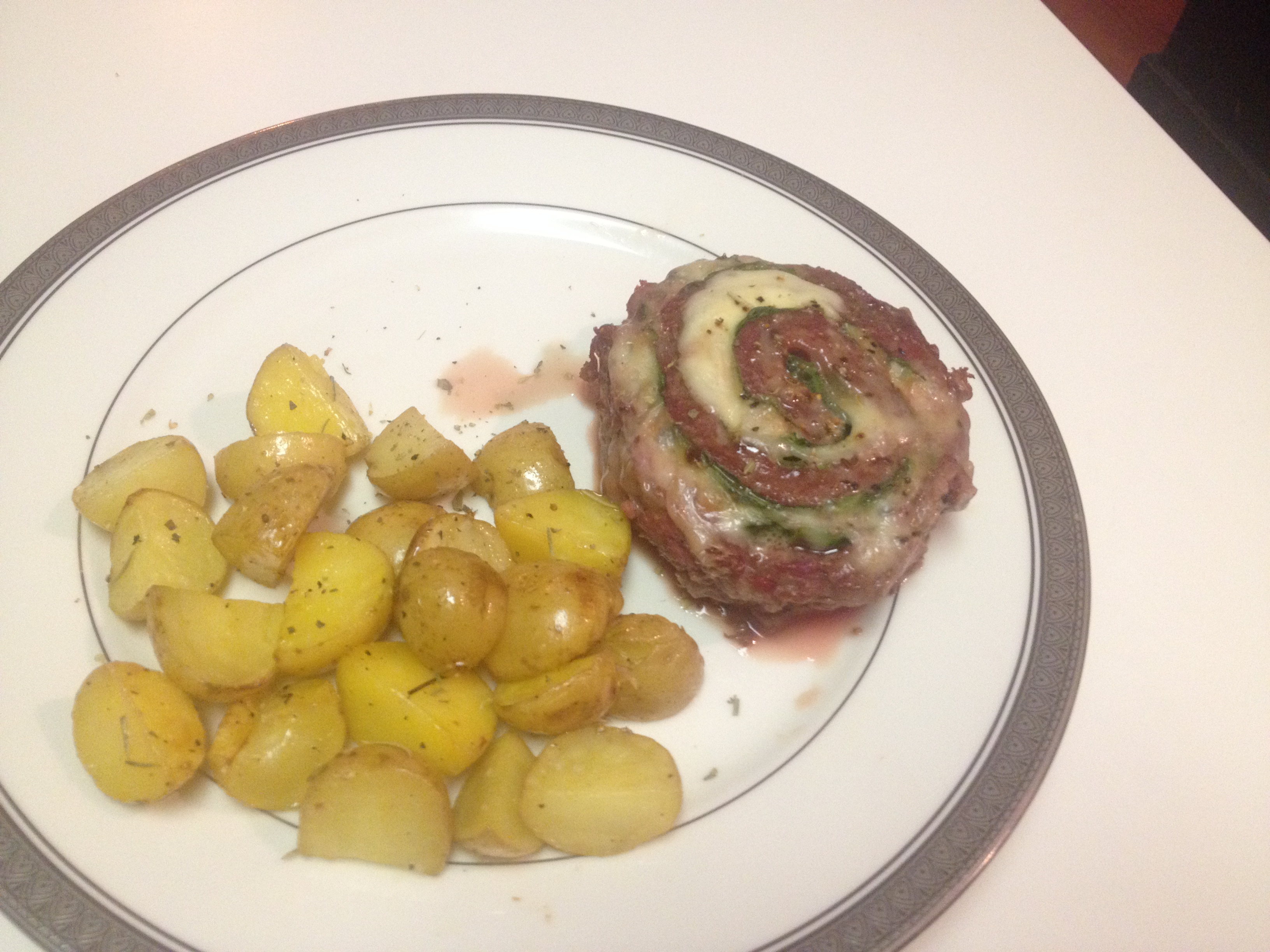 They were really outstanding. I could probably save a few bucks purchasing the components and building them myself, but for the convenience I think I will just buy them.
One tip- cut the twine and remove before serving so everyone isn't fighting it at the table
.
---
Which came first the chicken or the egg? I egged the chicken and then I ate his leg.