I was digging around the freezer the other day and found a lost package of pulled pork. Wasn't sure what I wanted to do with it. Didn't feel like nachos or tacos or quesadillas. Mrs. G showed me a recipe in her Southern Living for twice baked potatoes with bbq pork. Sounded like a winner to me. Baked the potatoes to 210F (my oven is off so I go by temp not time) and let them cool. Mixed the pork with the taters that we scooped out, some milk, cream cheese, pepper jack cheese, green onions and 3 tsp Ranch dressing mix, restuffed them, added about 1/2 cup of cheese on top and baked a little longer, 15 to 20.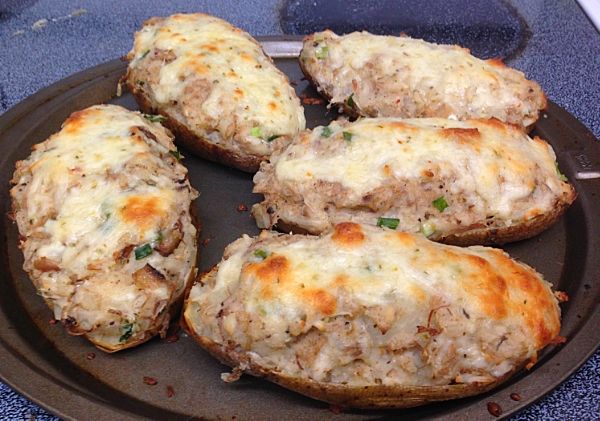 Drizzled a bit of Stubbs BBQ sauce on top and dinner was served.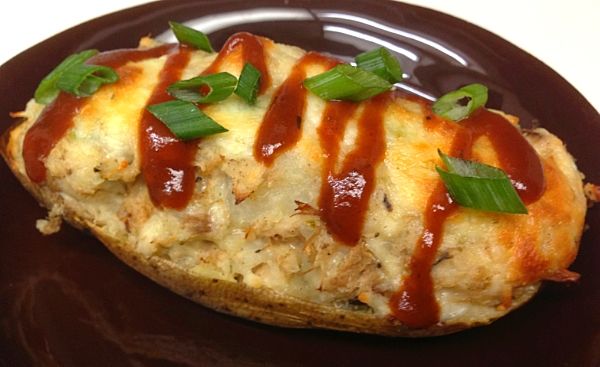 I guess I coulda/shoulda baked them on the Egg, but I was lazy. At least the pork was done on the Egg. I know its not something new and earth shattereing, but it was still darn tasty. And I got to use up some leftovers, I have one more for lunch and even froze two for some future time.
Rowlett, Texas
Griffin's Grub or you can find me on Facebook
The Supreme Potentate, Sovereign Commander and Sultan of Wings