I tried a 3 - 2 - .5 method on 2 slabs of babybacks @ 250. I love the dry rub ribs at Smokey Moe's in Austin so I wanted to aim for that result.
I documented my settings with my cell phone so I wouldn't forget later, so I thought I would share.
I made a smokebox out of a tin can because I didn't want my apple chips to disintegrate in the fire immediately.
Here it is smoking away... I learned this trick from some ol' boy while waiting my turn on the gasser at the Homestead Suites.
I tried a couple different rubs and partially sauced at the end so as to get more empirical information on a single cook.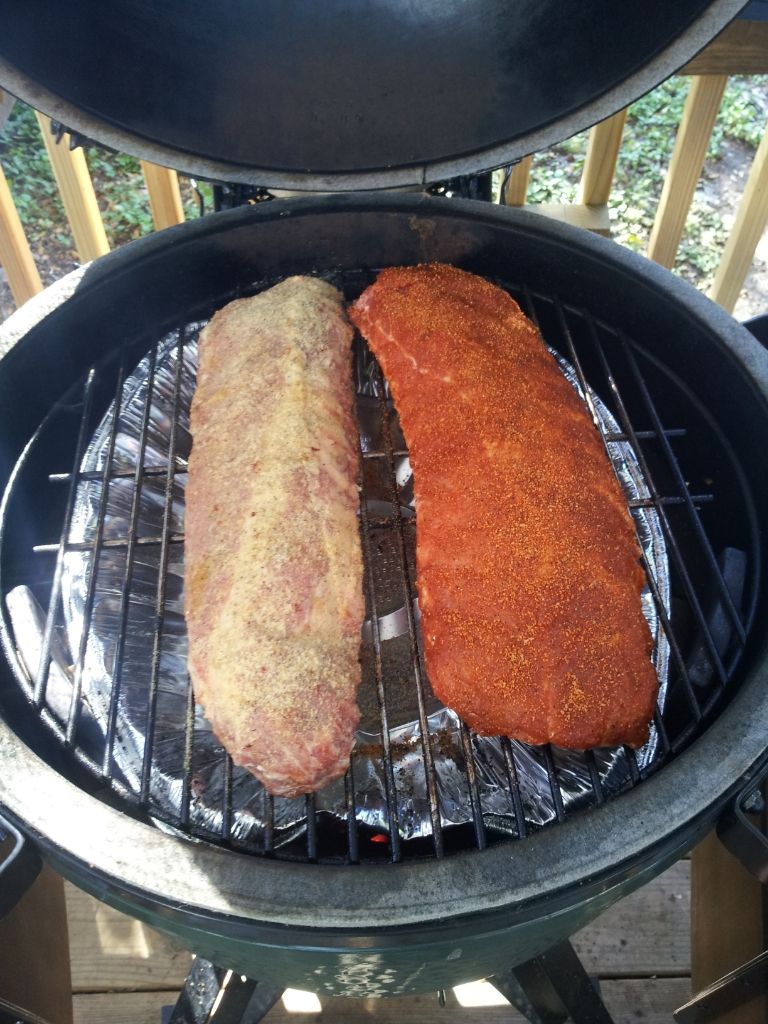 Dialed in my setting on the Guru. It held rock solid unless I opened the egg to have a peek.
Used this for the daisy wheel opening...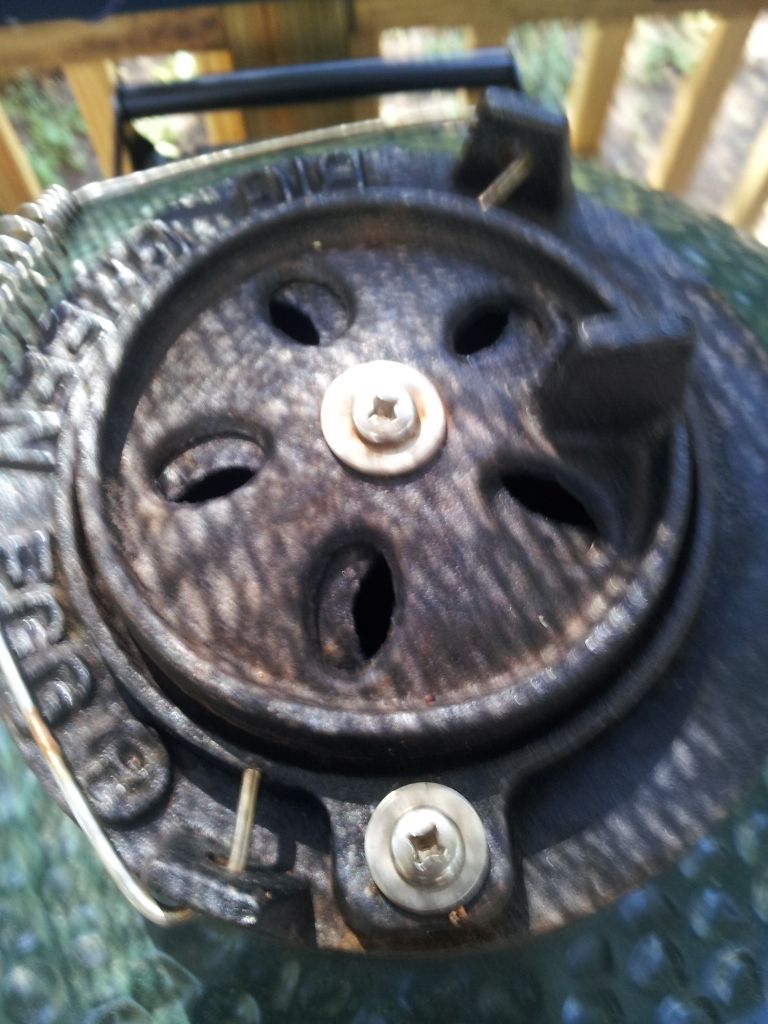 Set the blower opening like so...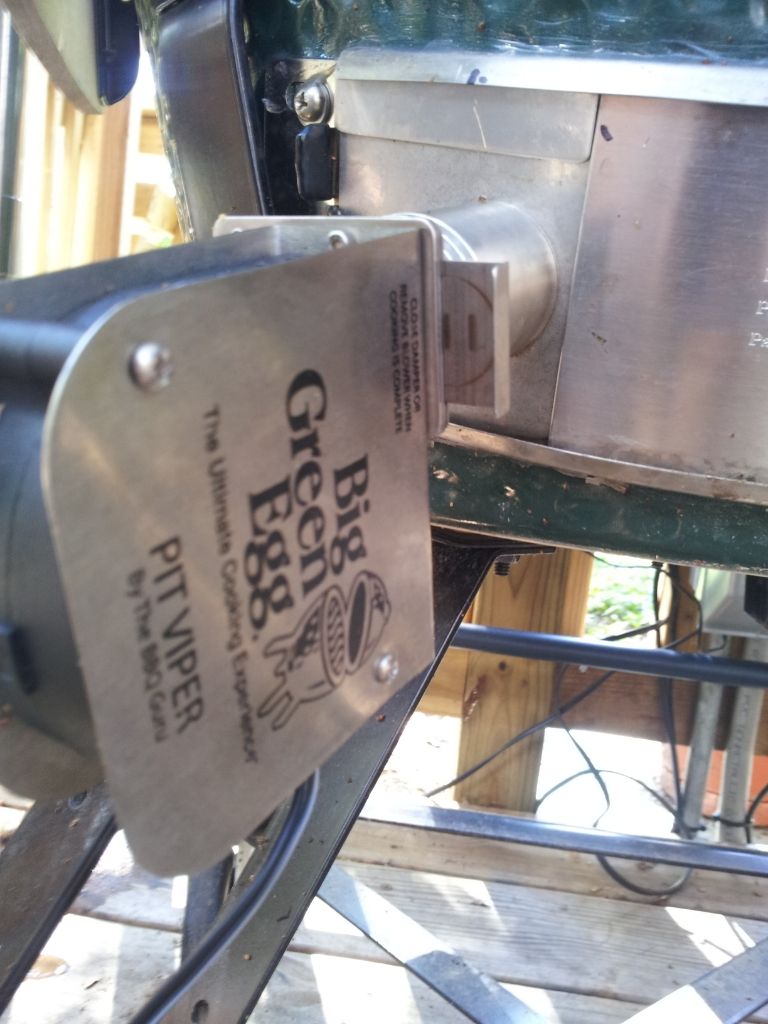 Here they are all ready to come off the Egg!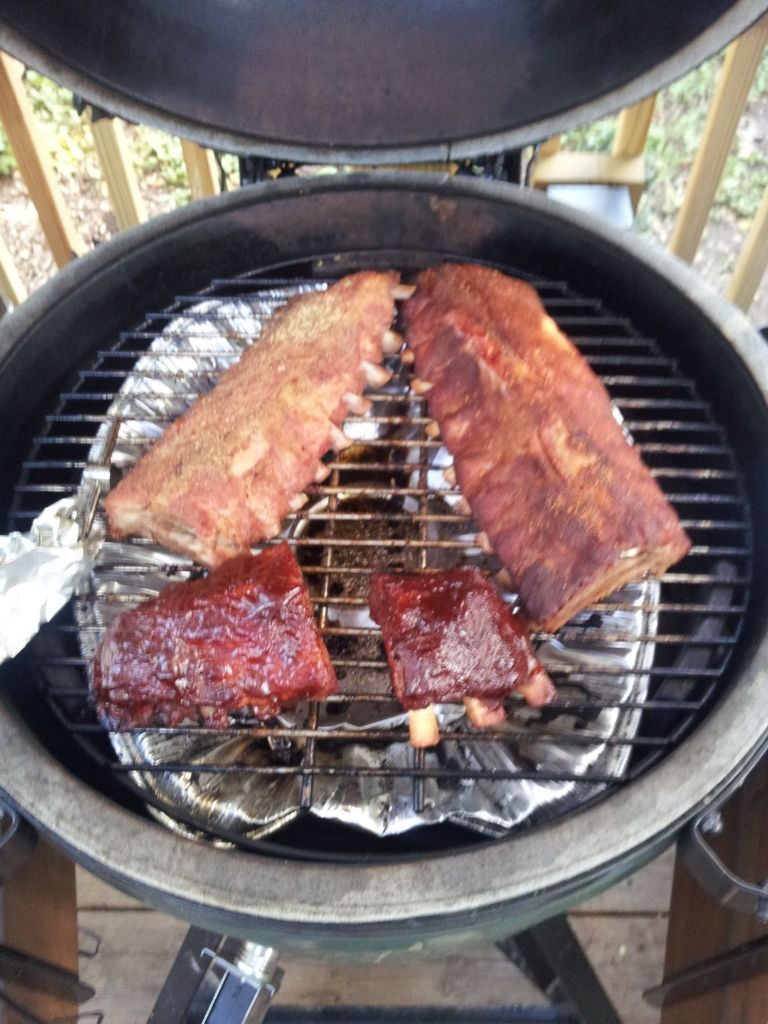 Here they are plated along with my fastidiously prepared sides. lol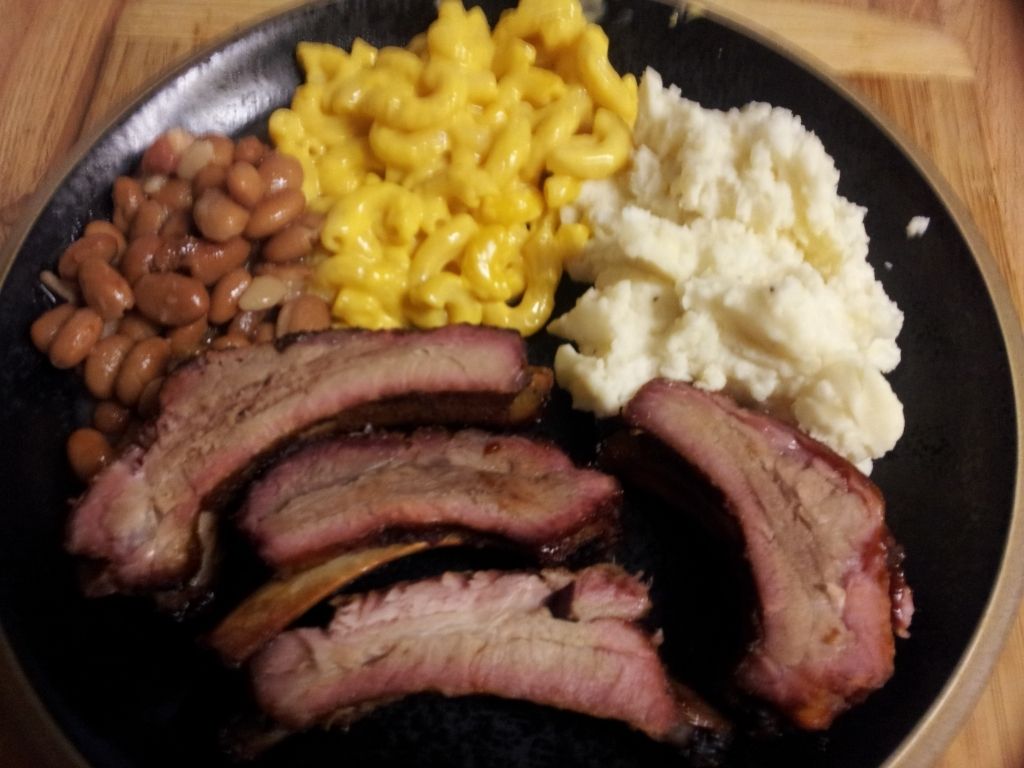 I have to say they tasted as good or better than any I have ever had. I suppose I only saved a few bucks cooking them myself, but the best part is I can pick out the leanest ribs I can find and be consistent on my quality.
Only thing I would change is maybe go to a 3 - 1.5 - .5 and see if they hold together a wee bit better for the cutting. The bone wanted to pull out a little too easily.