I managed to get my first cook done with the little cooker I recently redid,
http://www.eggheadforum.com/discussion/1157403/first-post-i-have-already-gained-knowledge-from-yall-s-great-site
. I had a really hard time keeping the temp down in this thing, it really wants to get up there, but it came out well. I had my main smokers running for the family reunion, but my little brother spiced up half of a Boston Butt and we put it on the little cooker.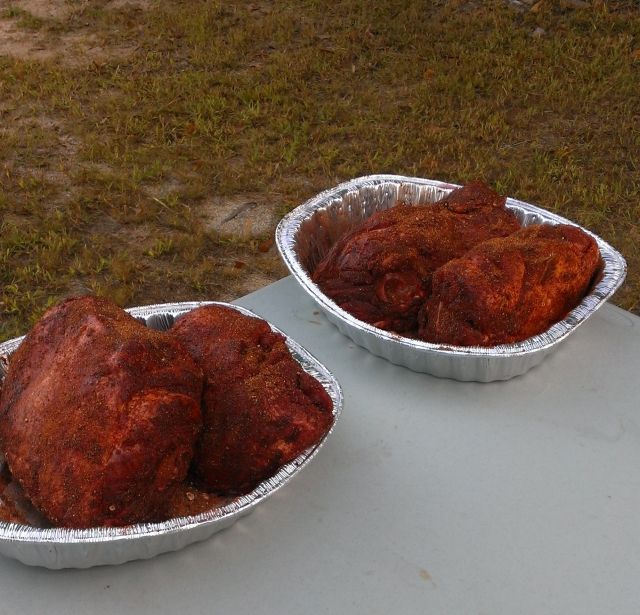 I'm afraid these wont fit
But this one did without any problems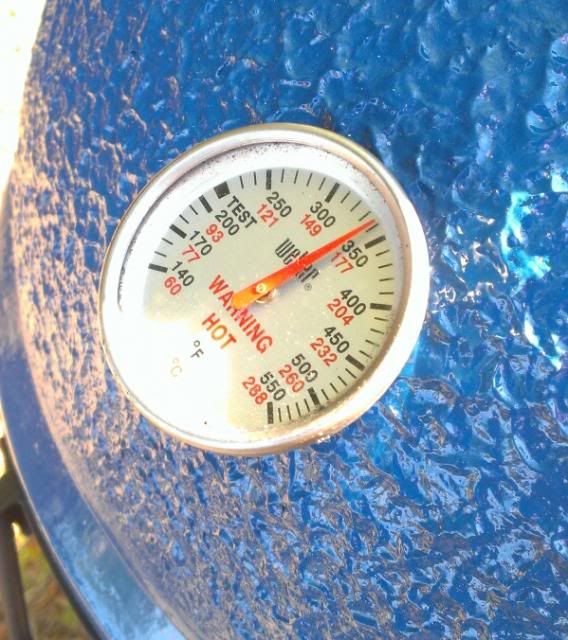 Little thing likes to run hot
I didnt manage to get pictures after the cook, I was feeding 50 folks and it took all my energy to process everything else I had going. But with some adjustments I think I can get this thing running really well. I'm going to make a cedar table on wheels for it so I can wheel it in and out of the basement.

If anyone has any pointers they can share from cooking on a small egg I would really appreciate it. I couldn't keep the temp below 300 without snuffing out the lump.
Thanks again
NGaHB