Baby girl came home from college so Dad decided to cook her favorite meal (Spatchcock Chicken) mom was in charge of the sides. Fortunately she doesnt care for ABT's but SWMBO and I love them.
Prepared them as usual and then dusted with some Dizzy Pig, I ordered some Bad Byrons that should arrive Monday, have never used it but look forward to trying.
Also attempted a Bonaito, its in the aluminum foil. It a white sweet potato that is from Cuba. I guess I should have done more research. You cab bake them but I guess the preferred method is mashing then adding additional flavors like garlic, sour cream etc.. Wasn't crazy about it baked.
Just lightly dusted the 7 lb bird with some Webber Steak and Chop seasoning, it tastes great on poultry.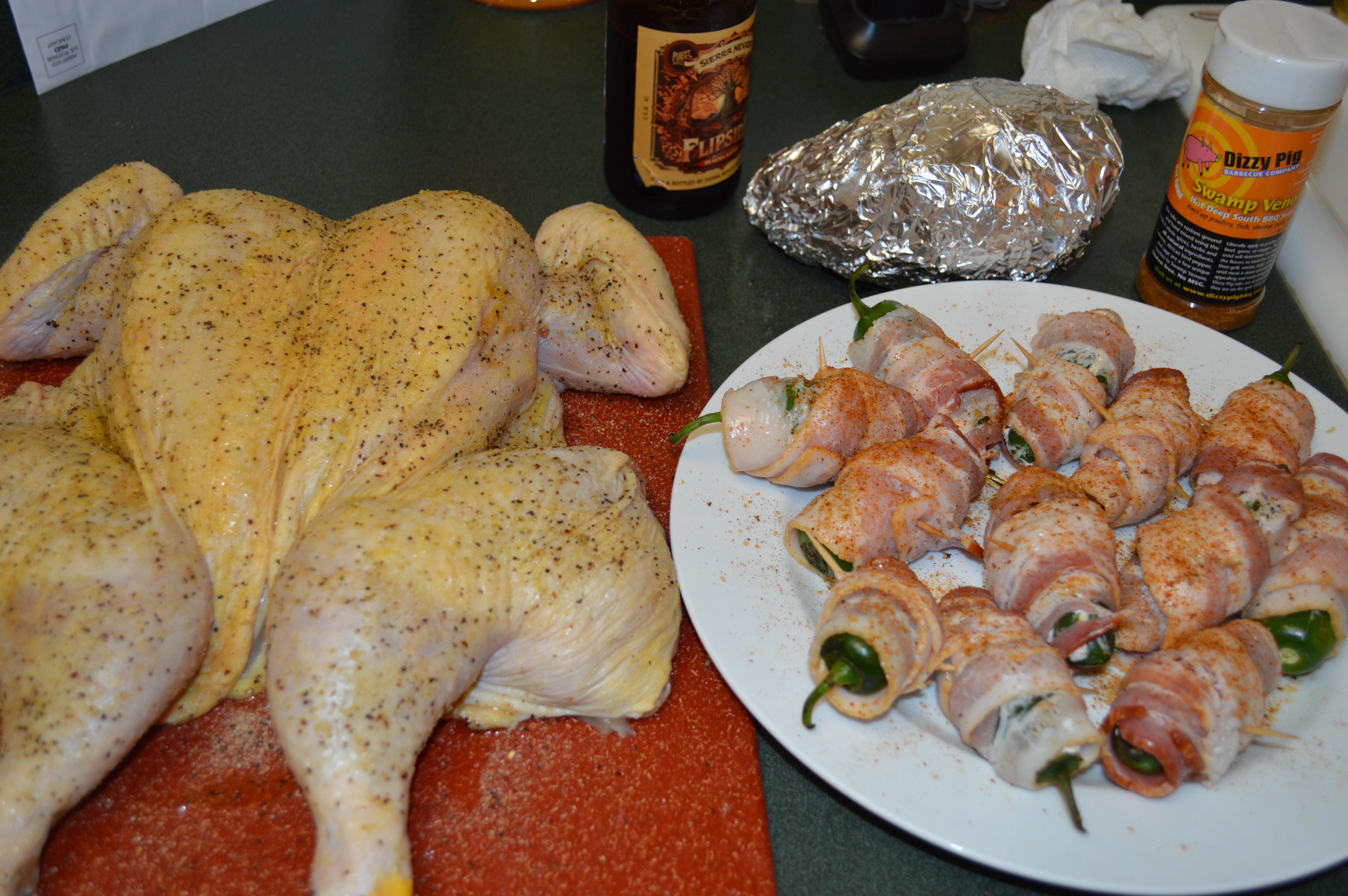 Tried Sierra Nevada's Seasonal Ale, Flipside, its very good highly recommend. I am also blaming this delicious liquid beverage for the failure of my ABT's.
Big Green Egg ready for BATTLE
Put the bird skin side down to assist in getting the skin nice and crispy.
Molly standing by to assist if necessary!
Egg getting its smoke on.
Molly sporting her colors in preparation of Alabama kicking the s$#& out of Ole Miss
Bird Came out fantastic
ABT's were way over cooked and a big disappointment, its amazing what you will eat when you are over marinaded. Have a great weekend and ROLL TIDE ROLL.
Cheers
LBGE 2013 Located in Savannah, Georgia