We're feeling pretty super, how about you? The big game is fast approaching, and while we love football, we love an excuse to invite people over and cook even more! You too can cook like a champion with recipes from
Dr. BBQ's NFL Gameday Cookbook
: Grilled Tuna Sandwiches from Seattle and Baked Brie from New England. Who's going to win? You'll have to cook both to find out.
The 17th Annual EGGtoberfest was amazing - here are the highlights 
Click Here
...with the good luck of BlackBadger joining the cook team.
Our Big Green Egg competition team (Smitty's Smoke Patrol) had a new forum member join the cook team this weekend....Chris Black (BlackBadger) from SoCal came up to lend a hand. We were able to pull a 1st place in Pork and finished off our competition season with a 6th place overall in this event. Thanks to all who came out to offer help with our cooking hobby....we do appreciate it. -Smitty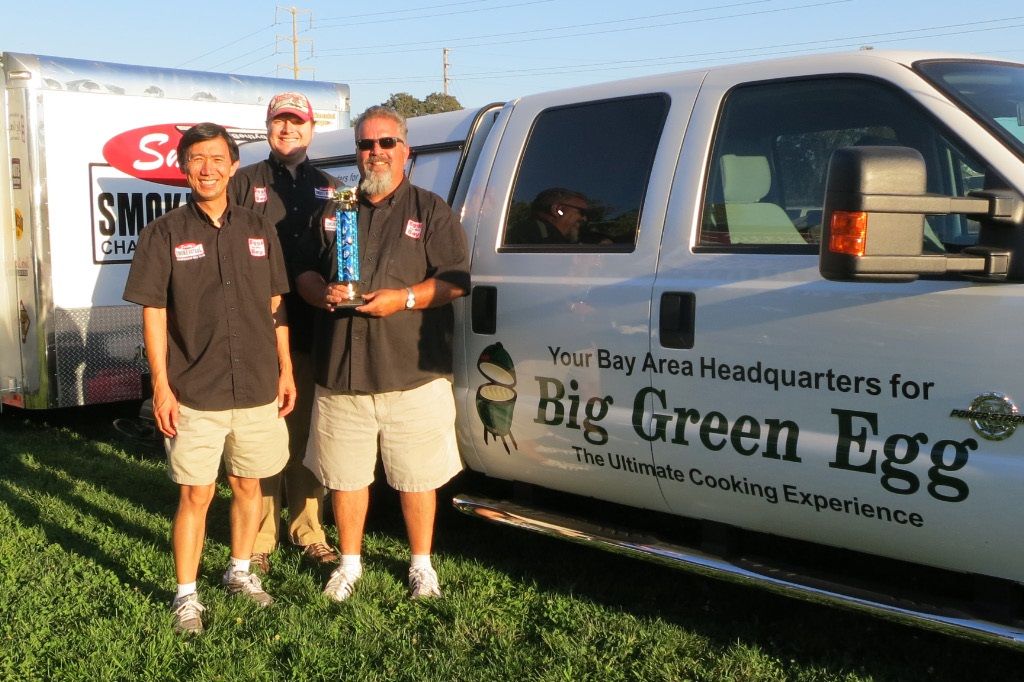 (pictured here L-R John Yee (R2Egg2Q), Chris Black (Black Badger) and Darry Smith (SMITTYtheSMOKER).
-SMITTY
from SANTA CLARA, CA