With winter in full gear, we're enjoying all the awesome photos of EGGs in the cold weather. Stay warm with some of our favorite Dutch oven recipes:
Chicken & Dumplings
,
Chili Con Carne
and
BLT Soup
.
The Big Green Egg headquarters has moved - come visit our new location and check out the museum! 3786 DeKalb Technology Parkway, Atlanta, GA 30340
Proud Papa Boast
My boy had his belt test today for his Blue Belt in Wado Shiho Kai Karate. His Dojo doesn't test very often (which I am in favor of as my Dojo back in the day was a belt mill).

Anyway, he's been very focused and disciplined each and every time he enters his Dojo and it shows.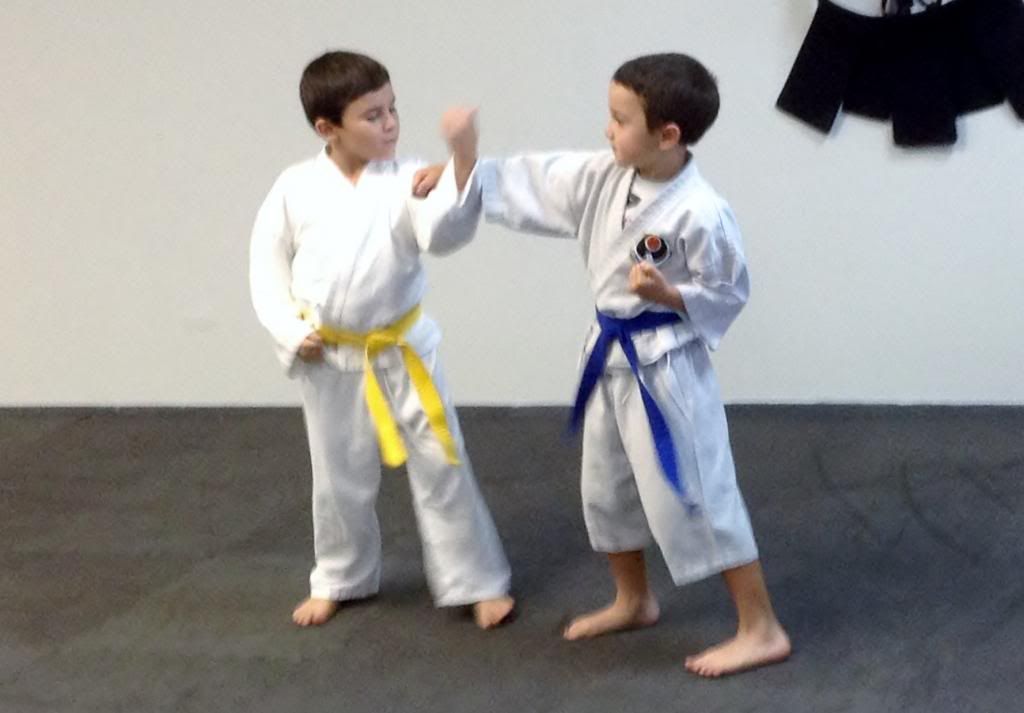 This was a VERY nice roundhouse kick from his opponent and he blocked/avoided it easily... I was impressed.
His Shihan and Sensei have been singing his praises for months and today they rewarded him for his diligence.
They tested him for Blue Belt... then they decided to test him for Green Belt and he was awarded his Green Belt. As Shihan alluded to in the video, we too would like to acknowledge and thank Ms. Robin (a young lady who is a student and an assistant instructor) for working with Isaiah to facilitate this accomplishment. His example for his prospective sister (the four year old foster child we may be able to adopt) has been a positive one. She has declared that she wants to take Karate as well and Shihan has agreed to give her a shot (even at four and a half years old). She begins this coming Tuesday on a trial membership.

Every time my elbow bends my mouth flies open.