I wanted some BBQ onions to go with my pulled pork. Normally my wife makes them in a pan, but she was busy, so I tried something else as an experiment.
I peeled two onions and cut out the center. Place the end of the onion with root hairs down. Then I made some radial cuts from the center. For the second onion, I used an apple corer and that worked much better. Push down and go almost all the way to the end. Do not cut all the way through.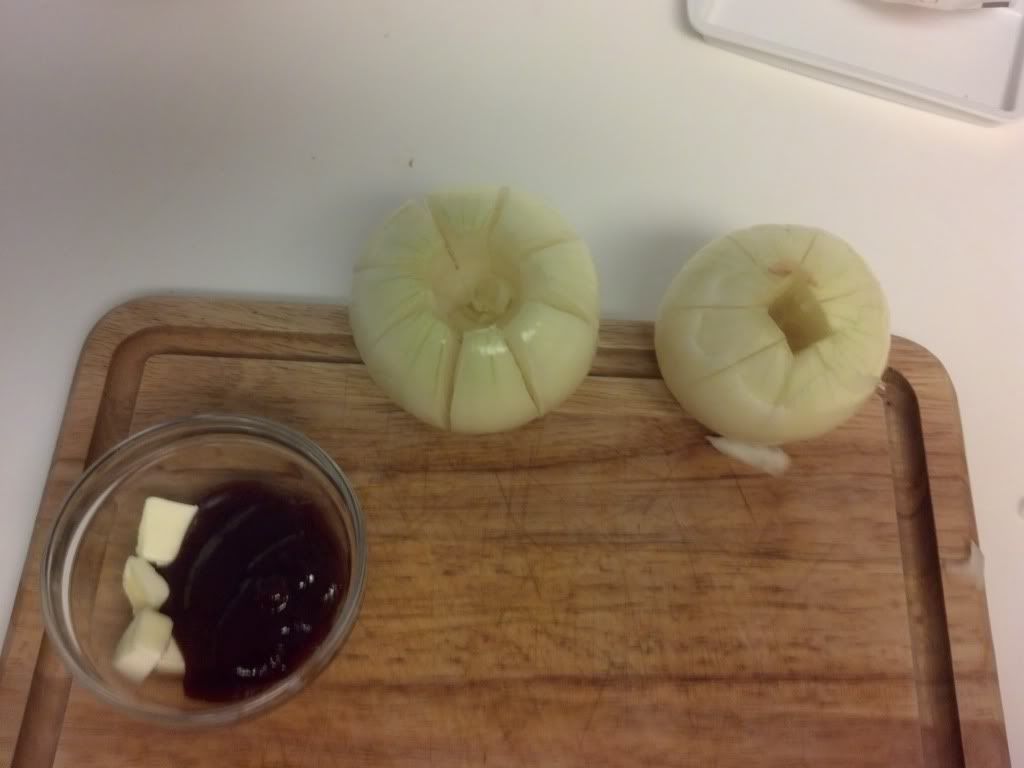 I then melted some butter into the BBQ to add a little fat for cooking. Set the onion in some foil. Pour the sauce in the center and let it ooze into the radial cuts. You can use other liquids (e.g. beef broth) and spices to match your cook.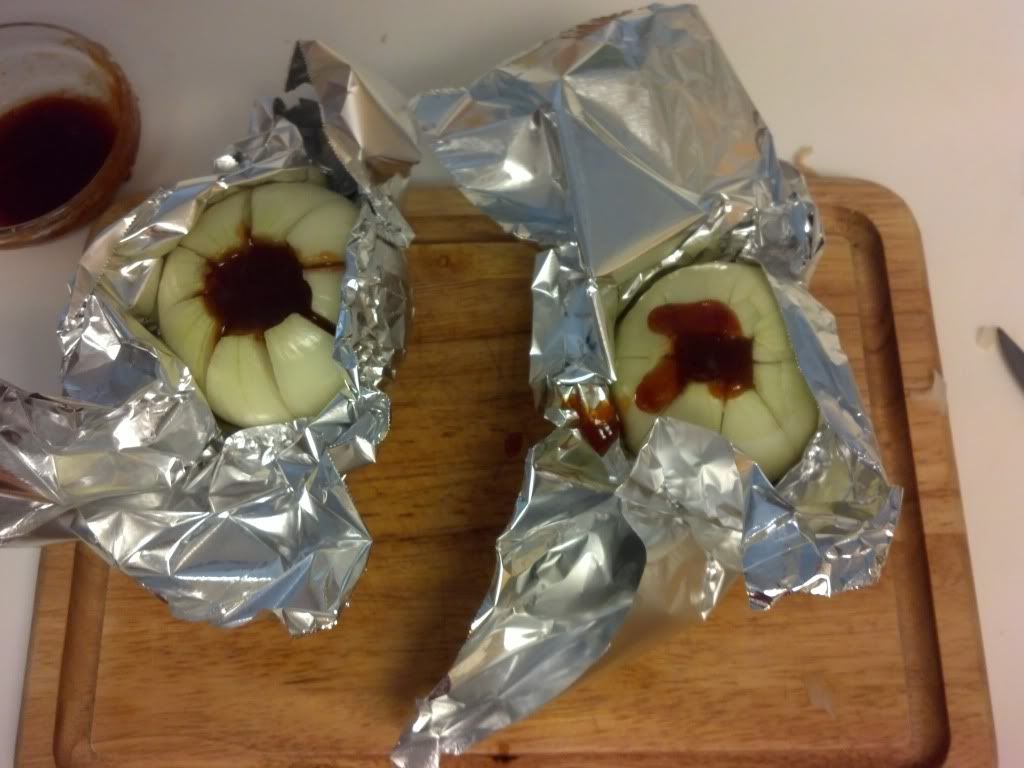 Wrap them tightly in the foil. Then double wrap it a second time and make sure it is well sealed so the moisture can not escape if you are leaving them on the egg for hours. I put them on the egg about midway through the cook because that is when I thought about it.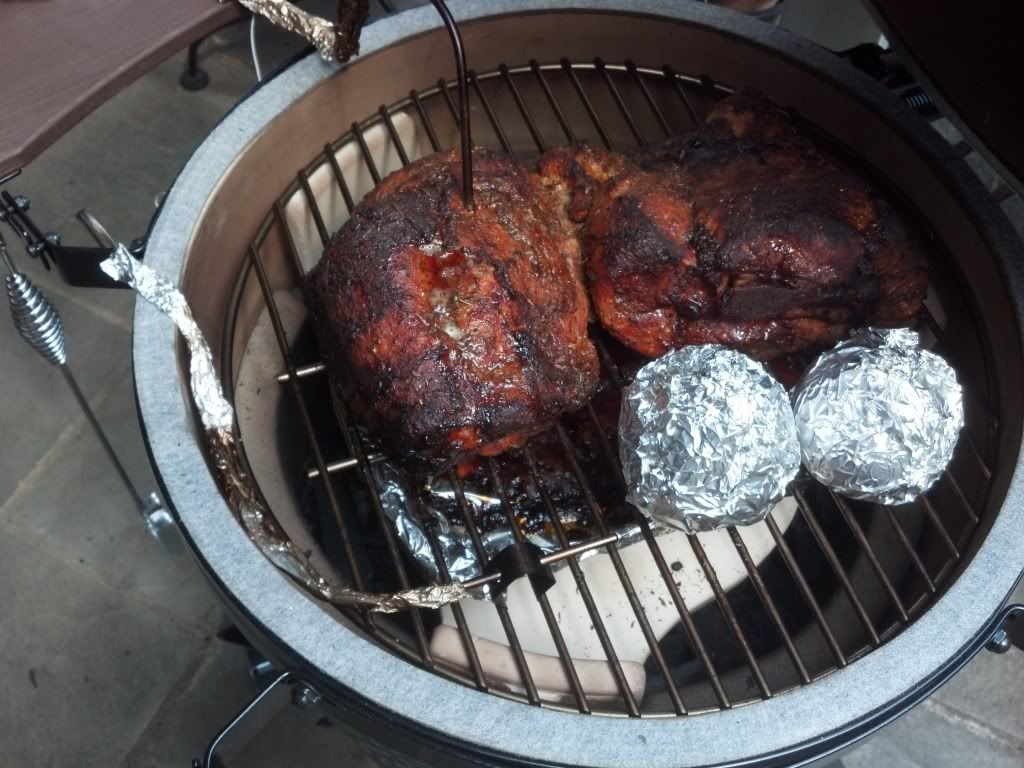 I took them off about 6 hours later when the meat was done. The onion just pulls apart and the small bottom piece is discarded.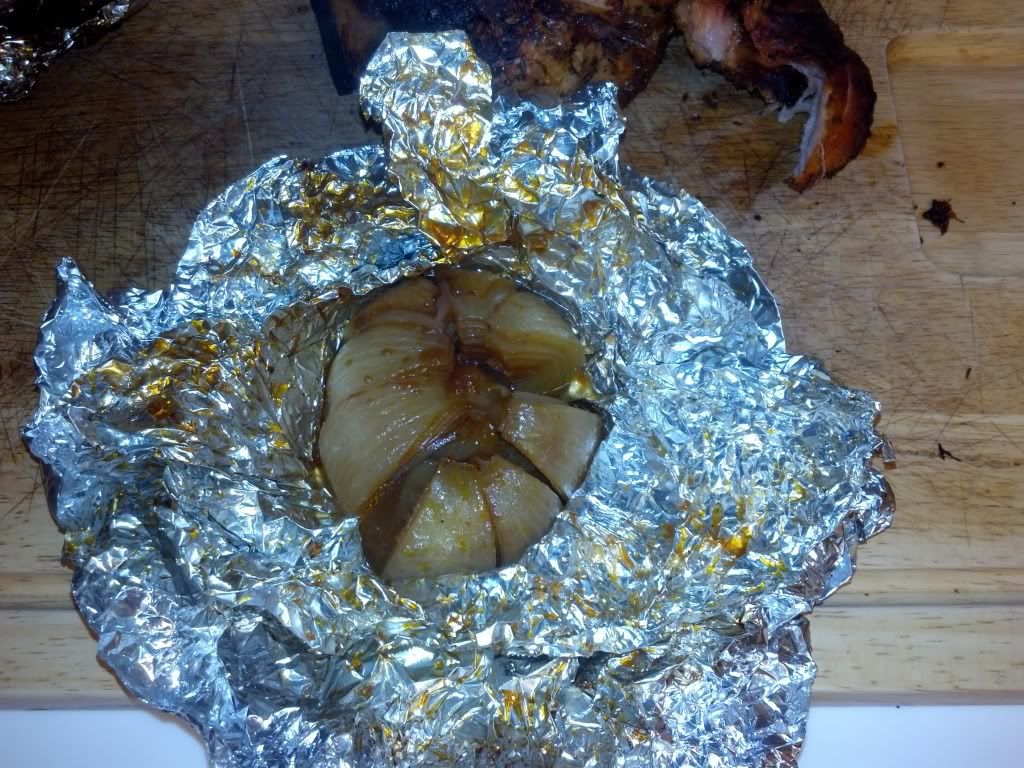 Cooking on an XL and Medium in Bethesda, MD.