We're feeling pretty super, how about you? The big game is fast approaching, and while we love football, we love an excuse to invite people over and cook even more! You too can cook like a champion with recipes from
Dr. BBQ's NFL Gameday Cookbook
: Grilled Tuna Sandwiches from Seattle and Baked Brie from New England. Who's going to win? You'll have to cook both to find out.
The 17th Annual EGGtoberfest was amazing - here are the highlights 
Click Here
bring bacon and pork chop home
These are pasture-ranged organic fed. We will have them for 2 weeks and feed them on certified organic grain pellets (no meat or meat by products) then off to market. They are young Red Wattle pigs purchased from a certified breeder. Weight is around 200. If these perform well niece and NIL maybe come certified breeders.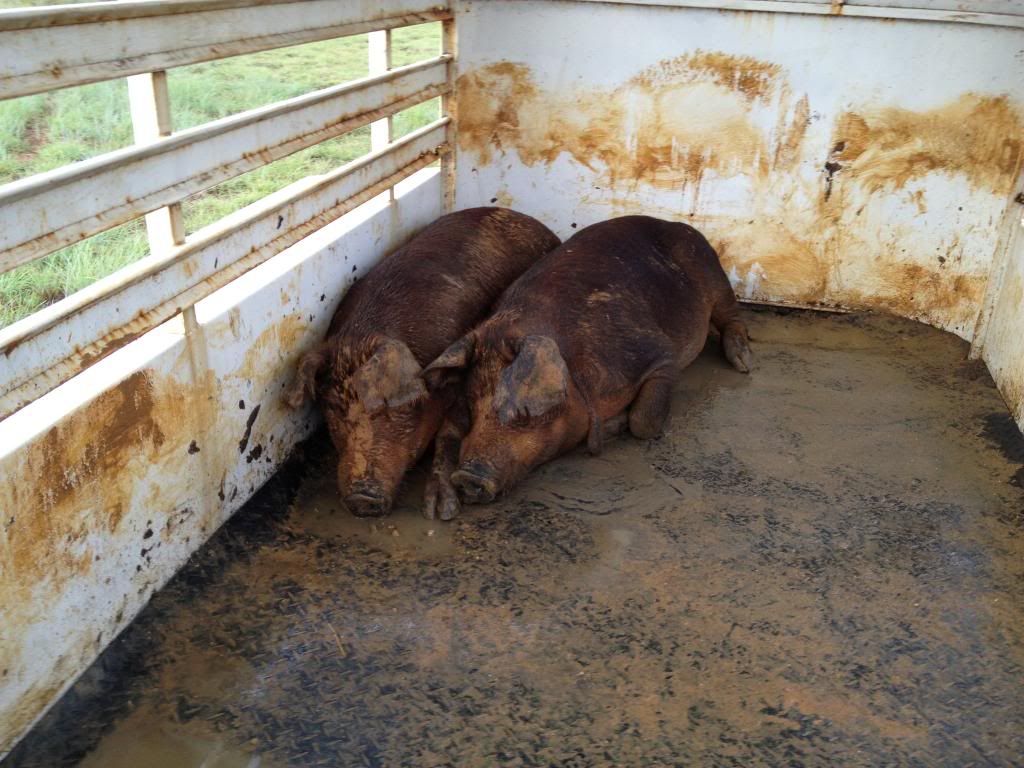 Eggin in SW "Keep it Weird" TX