One of my favorite things about late summer/early fall are the Farmer's Markets. Ogden's is getting better year by year, here's my haul from this morning:
The package on the left was a "Salsa kit", which I thought was kinda clever (it was actually a clever way to sell produce that had blemishes, but only the onion was unusable.) It included tomatoes, three different kinds of chiles, the onion, and three cloves of garlic.
I cut half of the tomatoes in half and threw them in the smoker along with the chiles and another onion; the other half of the tomatoes I kept fresh.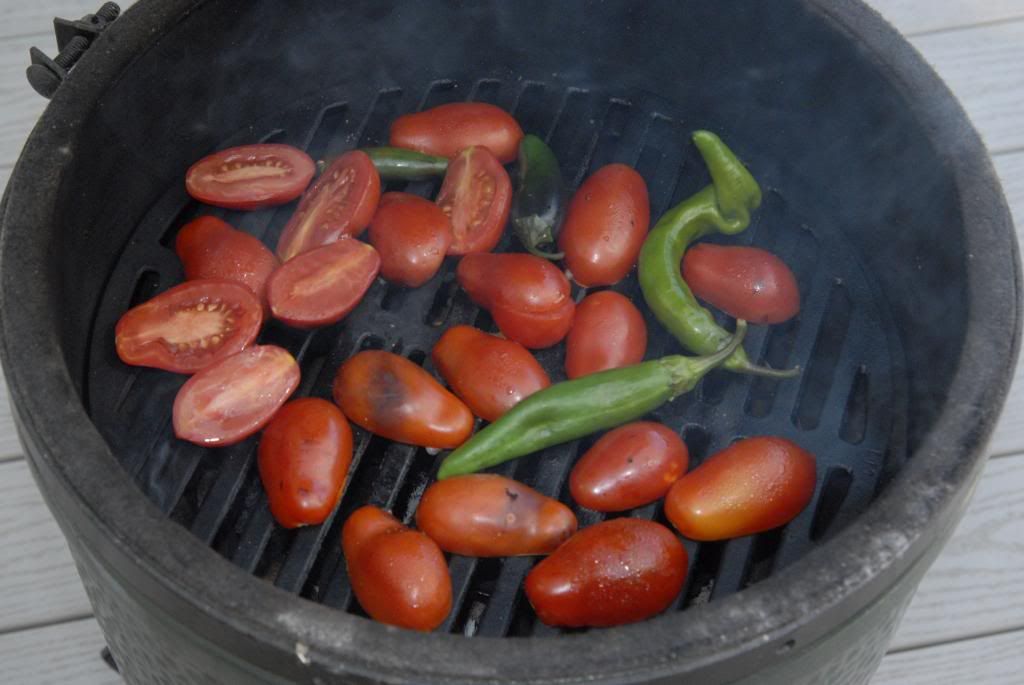 I took the tomatoes off after they got soft with just a little char, and continued to cook the peppers until the skins were black. Steamed them in a dish covered with Saran Wrap to loosen the skins: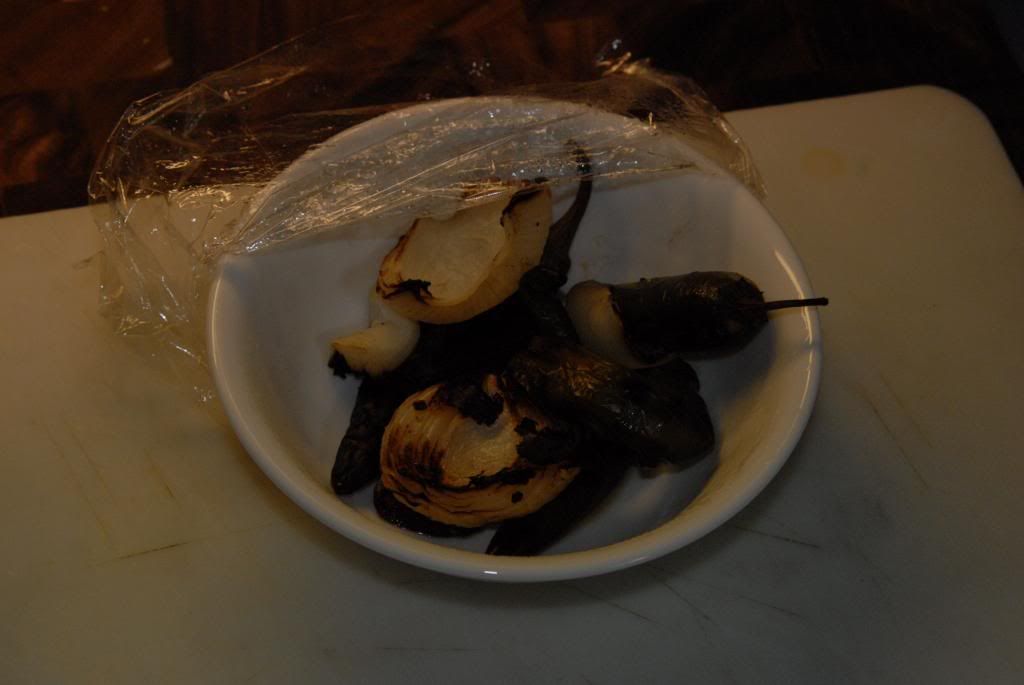 Zipped everything together in the food processor along with some salt and a bit of olive oil. The hickory smoke really made this salsa, yum. I need more chips!
Now, does anyone have a good recipe for baby bok choy on the Egg? Got that bunch for $1.
_____________________________________________
Live fast, die young, and leave a well-marbled corpse.
Ogden, Utard.