Who's ready for football and tailgating? We are! Check out our
tailgating page
for recipes that are great to bring to a tailgate, or cook at home if you're entertaining friends during a game. If you need an easy breakfast recipe, these
Sticky Buns
are the way to go. If you're looking for a fan favorite with bacon, try these
Double Pork Sliders
. We can't wait to kick off another fall full of tasty food!
Coming to Atlanta for EGGtoberfest? Big Green Egg headquarters has moved - come visit our new showroom and check out the museum and culinary center too! 3786 DeKalb Technology Parkway, Atlanta, GA 30340 - NOTE we are CLOSED on Saturday OCT 10th for EGGtoberfest.
Underbite After High Heat Cook
I went to use my egg last night, and noticed that it had developed a pretty severe underbite. The last time I used it was over the weekend for a very high heat pizza cook. About a week or two ago, I replaced the cast iron grate that the lump sits on with a much more open stainless steel grate that allows more air through. The pizza cook last weekend with the new grate resulted in a roaring fire with flames that were licking the sides of the egg/gasket, and occasionally spitting flares through the vent at the bottom. Anyway, I'm not sure how this extreme heat could have caused an underbite, so maybe it's not related; nonetheless, I'm thinking of just going back to my normal cast iron grate now. And the bigger problem is how do I fix the underbite? I'm putting a call into BGE today, but figured I'd ask here too. Really bugged about this. My egg is only a few months old, and I feel like I shouldn't be having this kind of issue. By the way, also probably worth mentioning that the gasket seems fried in certain areas. Do those things really only last a few months before they have to be replaced? That just seems a bit ridiculous. Anyway, any help anyone can give would be appreciated.
Here are some pics of the problems. First is of the underbite; second is of the fried gasket (you can see that it's burnt away in the back).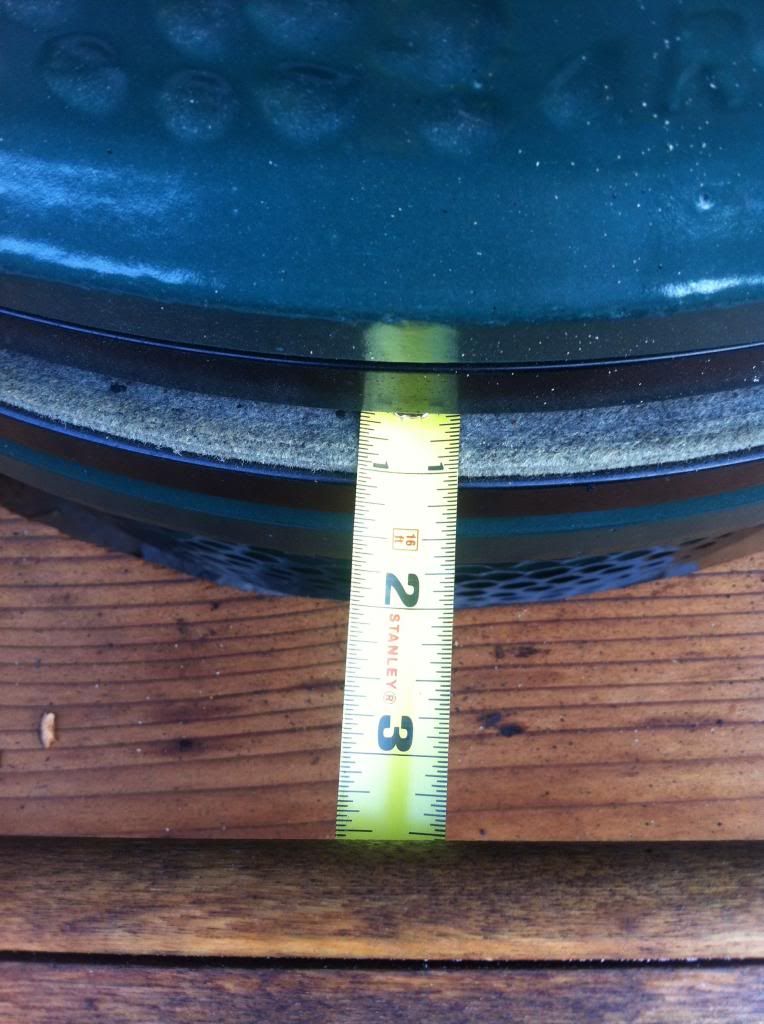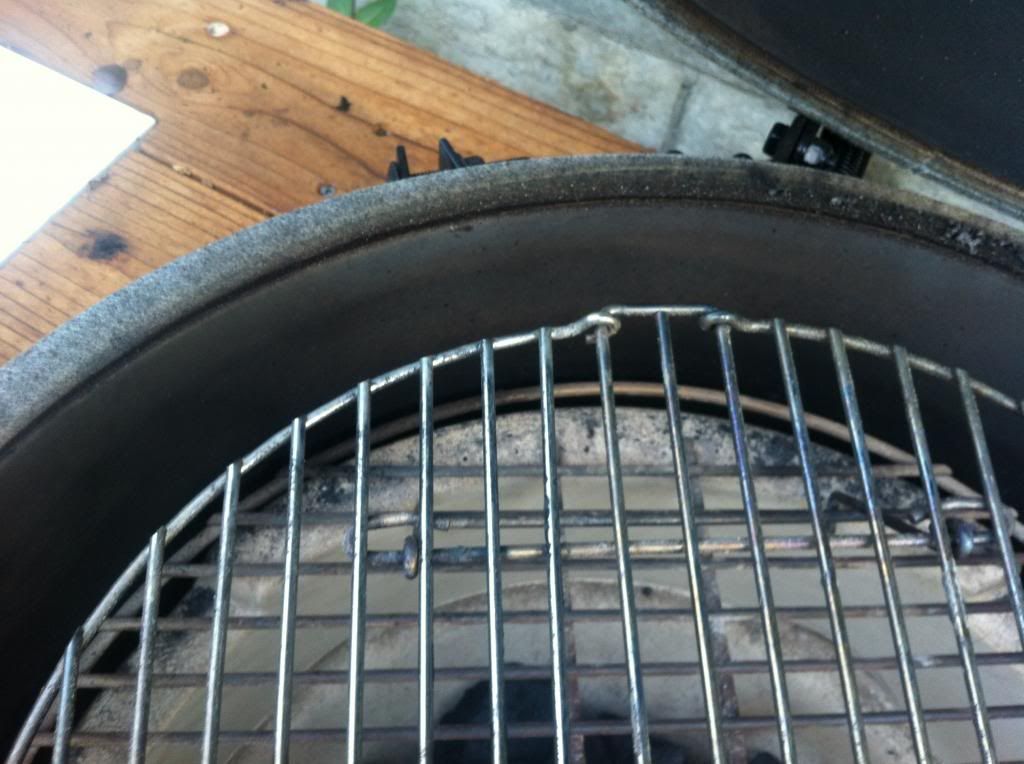 Southern California