We're so close to Thanksgiving that we can taste it and we're ready to help you prepare the most delicious Thanksgiving feast you've ever cooked! Check out our
Turkey Cheat Sheet
for turkey tips, our
Thanksgiving page
for turkey recipes, and our
Holiday Entertaining Publication
for all other Thanksgiving needs to help you make this the best Thanksgiving yet! PS. Don't forget about
breakfast
Thanksgiving morning either!

If you missed the 17th Annual EGGtoberfest here are the highlights Click Here
Re-Heating Pulled Pork...
Because of surgery...I'm taking it reeeeal easy on chewing these days!
Not much works better that using your Food Saver and freezing PP in larger chunks to preserve the moisture!
Boil in the bag for a few minutes...pull, and toss in your sauce of choice!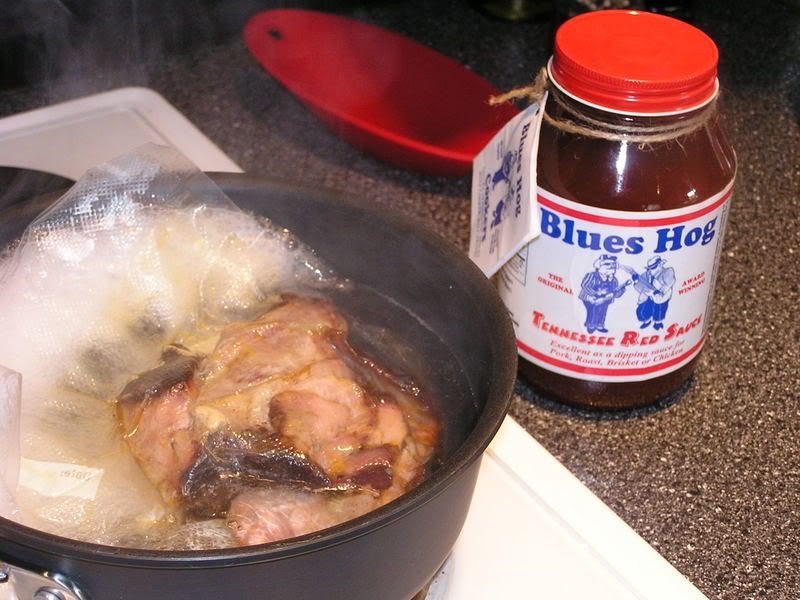 Wa...La!!