We're so close to Thanksgiving that we can taste it and we're ready to help you prepare the most delicious Thanksgiving feast you've ever cooked! Check out our
Turkey Cheat Sheet
for turkey tips, our
Thanksgiving page
for turkey recipes, and our
Holiday Entertaining Publication
for all other Thanksgiving needs to help you make this the best Thanksgiving yet! PS. Don't forget about
breakfast
Thanksgiving morning either!

If you missed the 17th Annual EGGtoberfest here are the highlights Click Here
More Hardware for the Egg...
We traveled north this weekend to a little KCBS BBQ contest that had over 50% off the field as past champions, quite a shoot-out it was. With record setting scores from this tough field we came away with a 1st place Pork, 3rd place brisket, 7th place Ribs and a 5th overall. Fun weekend at "Smokin' on the Water" in Lakeport, CA.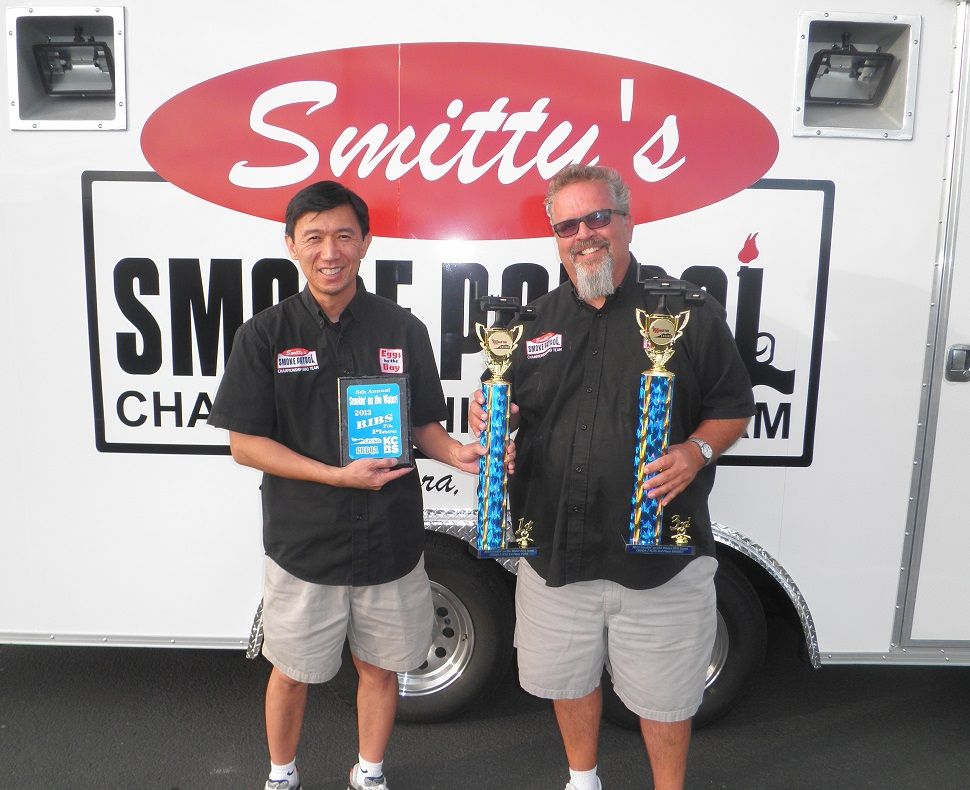 -SMITTY
from SANTA CLARA, CA