Simple cook for a Sunday night had stuffed a few burgers one with cheddar for me and one with Sheeps feta for the wife (lactose free). The meat was seasoned with some worcheschire sauce and john henry steakhouse seasoning. Grilled some local corn on the cob for about 20 mins (5 mins 1/4 turn and so on). Also butterflied and pounded out 5 chicken breasts for lunches through the week (I do this nearly every Sunday with a different rub this week is Texas Chicken Tickler from John Henry). Cocked it all about 425 raised direct with a chunk of peach and plum for some flavor.
Now for the pics
Chicken and corn getting happy. The breast take about 4 mins a side (I pound them to get and even thickness and cook to 155 so they don't dry out reheating)
Breasts all done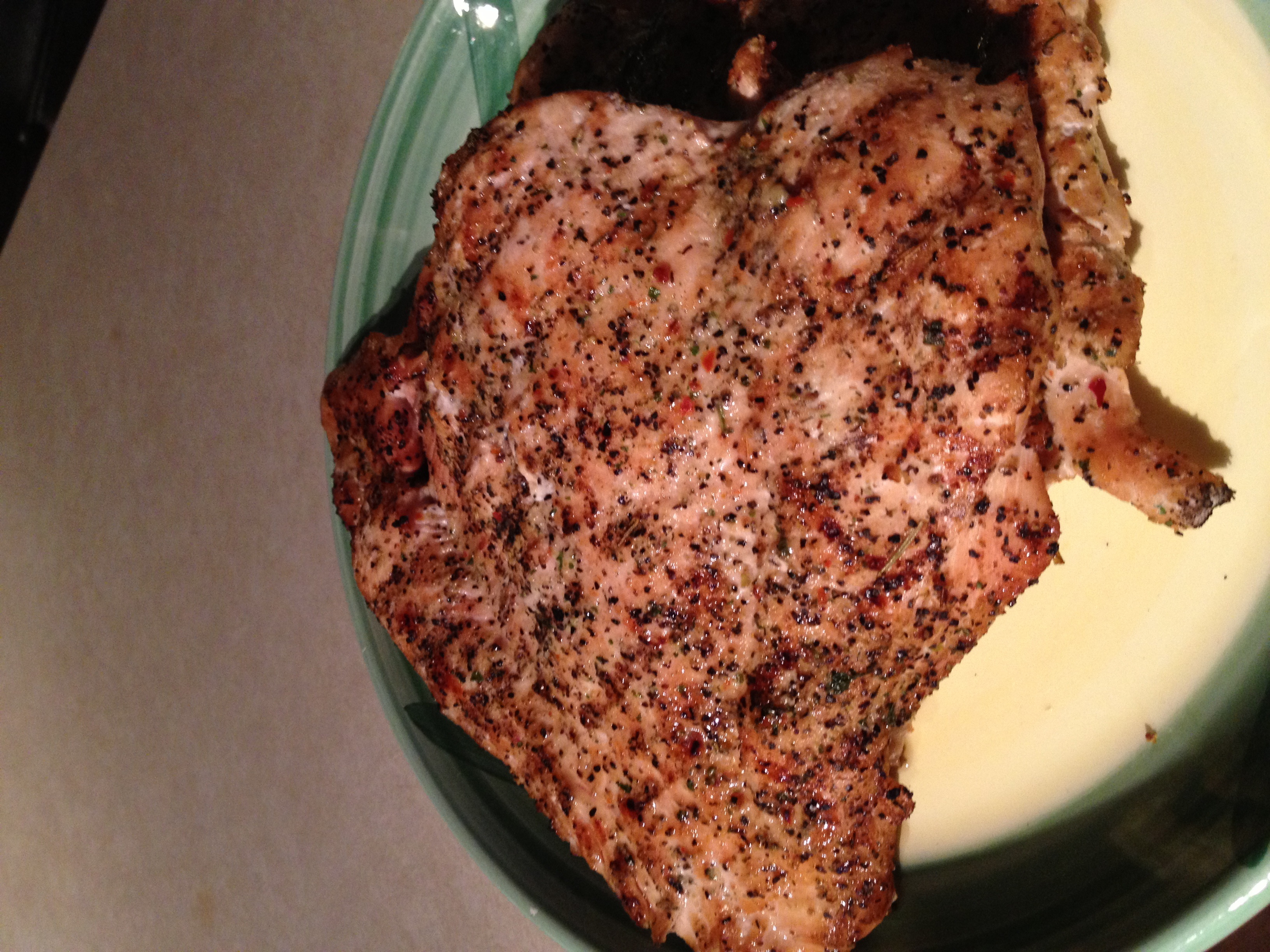 Now for the burgers I do 4-5 mins a side for about a total of 10 mins egg floated between 425 and 450
Toasted an onion roll, topped with Wright brand bacon from breakfast, Wickles pickles, some mayo and a swirl of sweet baby rays sweet Vidalia. A few cans of Dales Pale Ale and I was set.