The grilling community is known for coming together to provide help and support in times of need, and many families and communities have been devastated by the recent severe weather events across the country. Please visit these sites to learn more about how you can support relief efforts -
operationbbqrelief.org
and
redcross.org
.
Trip to the egg store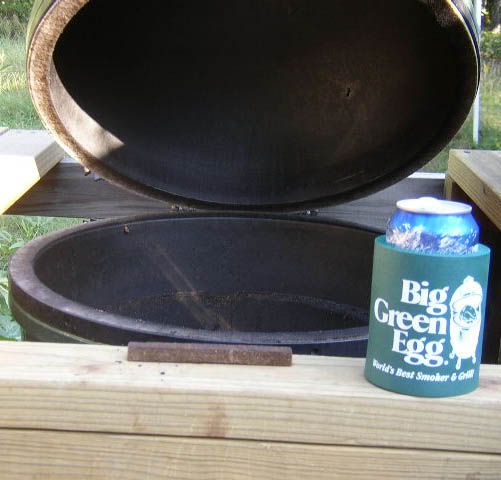 <p />
Was sitting around the office yesterday and one of my buddy's suggested we head over to the egg store (Outdoor Homes), during lunch. I quickly begin cursing because I always spend a small fortune in there even if I don't need anything. Well he talked me into it and I made it out with just a beer cozy a new bottle of dizzy pig and a new meat injector, not bad, I made it out of the store for less then $30, I think that is a record for me.
New beer cozy in hand I T-rexed some steaks last night and cooked some new potatoes on the egg. Set the potatoes in an aluminum pan with a small amount of water and a lot of butter and spinkled them with a little dizzy pig, turned out very tasty.