Well APL's Serious Barbecue arrived for me last week, and I decided to give this recipe a shot:
It's pretty close to one out of the BGE cookbook, the pork tenderloin with blackberry preserves, with a couple of key differences. It definitely takes more time (there's an initial brining stage), and the glaze is split as a dressing. But it was definitely worth it. The flavor was incredible.
Here's a shot of the tenderloins after coming out of the brine, with the rub applied, before going on my LBGE.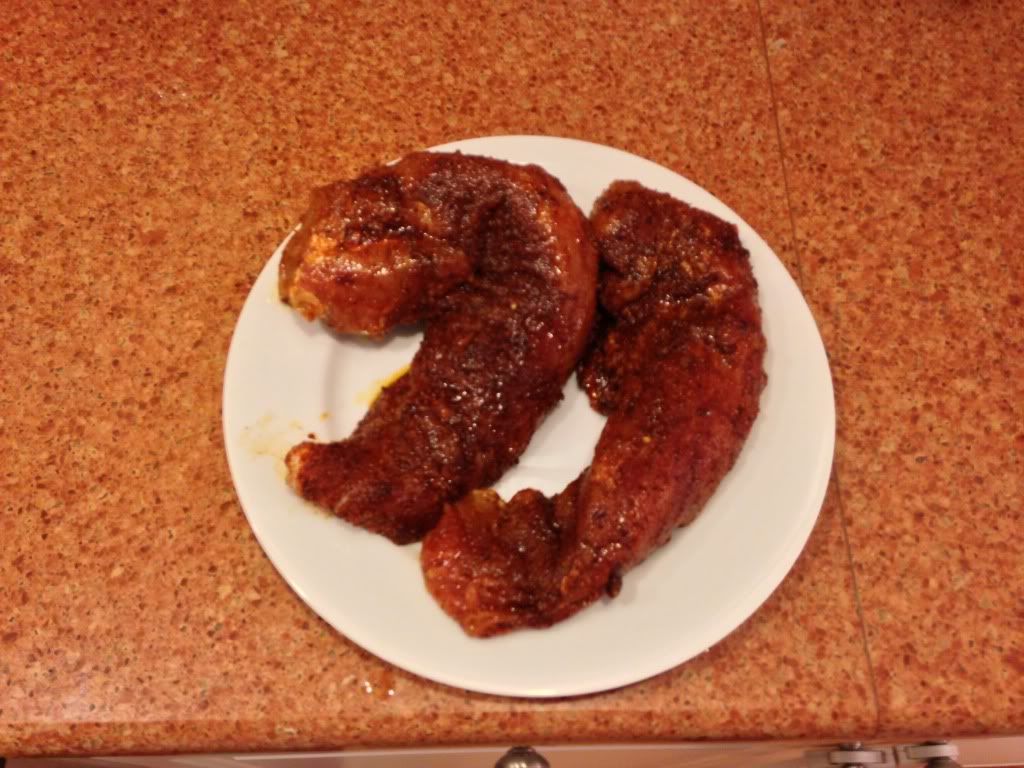 I used a light coating of EVOO instead of the Canola oil the recipe called for. I put on the LBGE at 400+ dome, direct. Used the rosemary mop APL suggests for brushing them with butter during the cook. Pretty much followed the directions otherwise: mopping and turning, with the occasional bath in the glaze. I cooked them to 145 internal (give or take) and set them to rest on the other half of the glaze: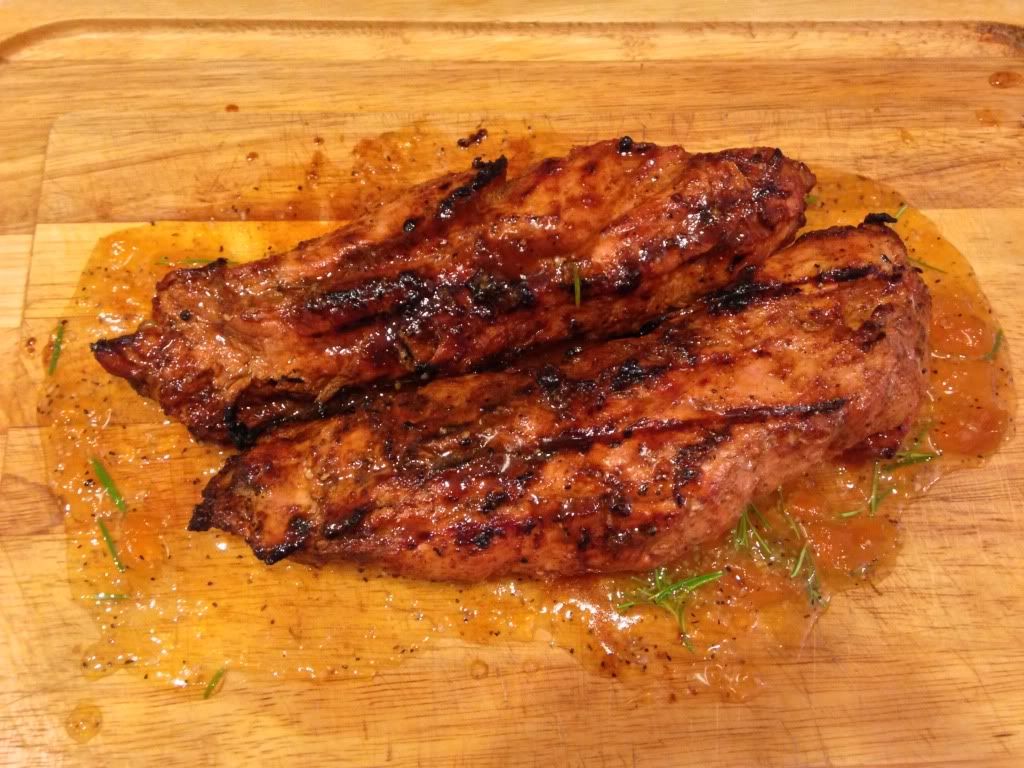 Sliced them up, soaking in the glaze: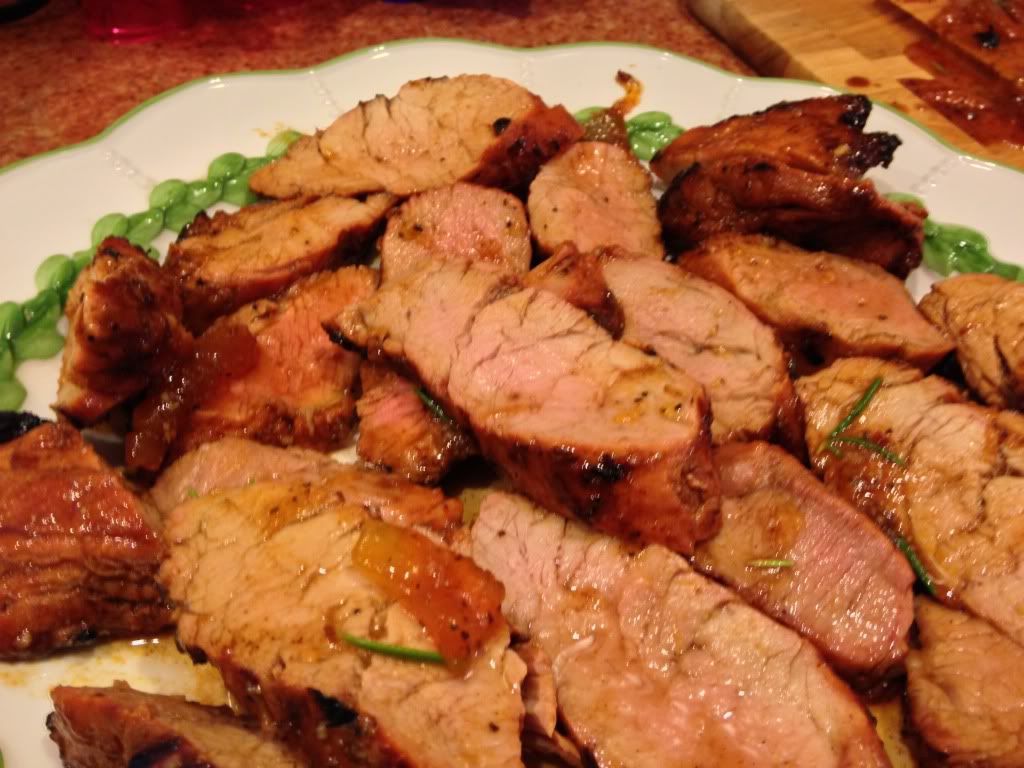 I served these with a salad my wife made, as well as some home-made applesauce from APL's book. The applesauce is incredibly easy and I highly recommend it as well - you basically dice up the apples, add some apple juice and a cinnamon stick, wrap it in foil, and let it cook on the egg for 20 minutes. Then you blend it with some apple vinegar and brown sugar and let it sit in the fridge for a couple of hours. Good stuff!
Anyway, I definitely recommend this recipe for those of you who are fans of the blackberry one. Personally I think these came out quite a bit better - more moist (probably due to the brine) and more flavor as well. My father disagreed but he was probably the only one at the table.
"If the world is something you accept rather than interpret, then you're susceptible to the influence of charismatic idiots." - NdGT
"The truth is, these are not very bright guys, and things got out of hand." - DT