A little crowded but mini was up to the task.
CM had North Atlantic farmed raised Salmon from Scotland and after this past week we figured we would eat light tonight. Salmon, lemon juice, butter, a little salt and pepper.
The Salmon had to share the mini with the baked potato. Both were good and now gone.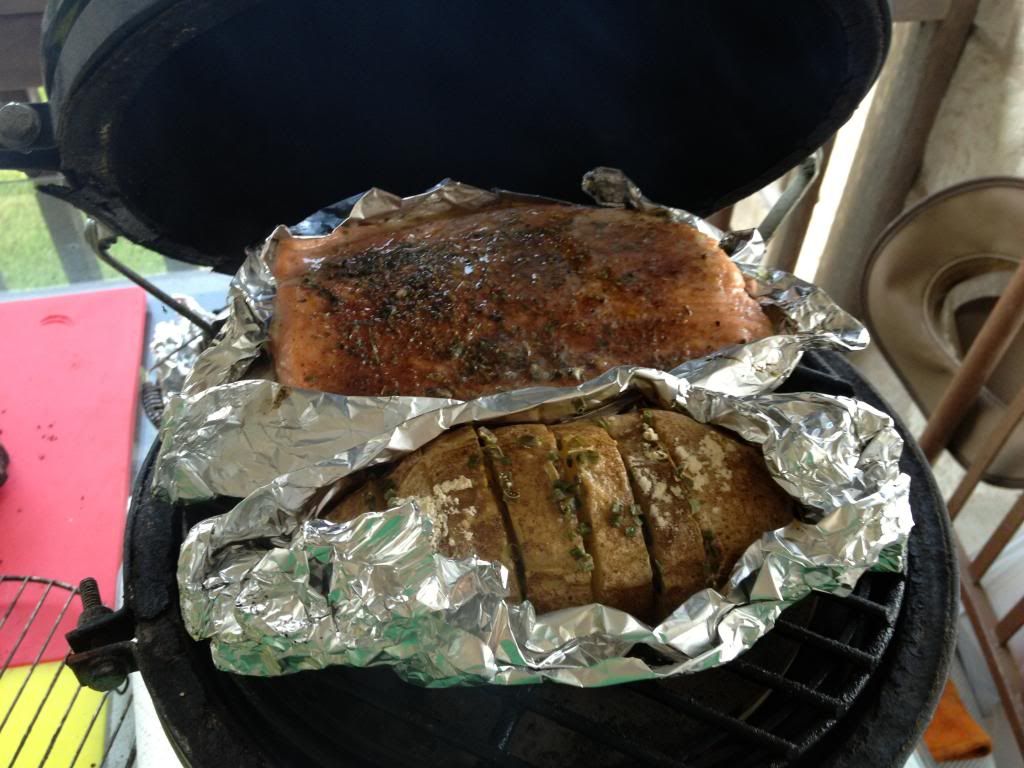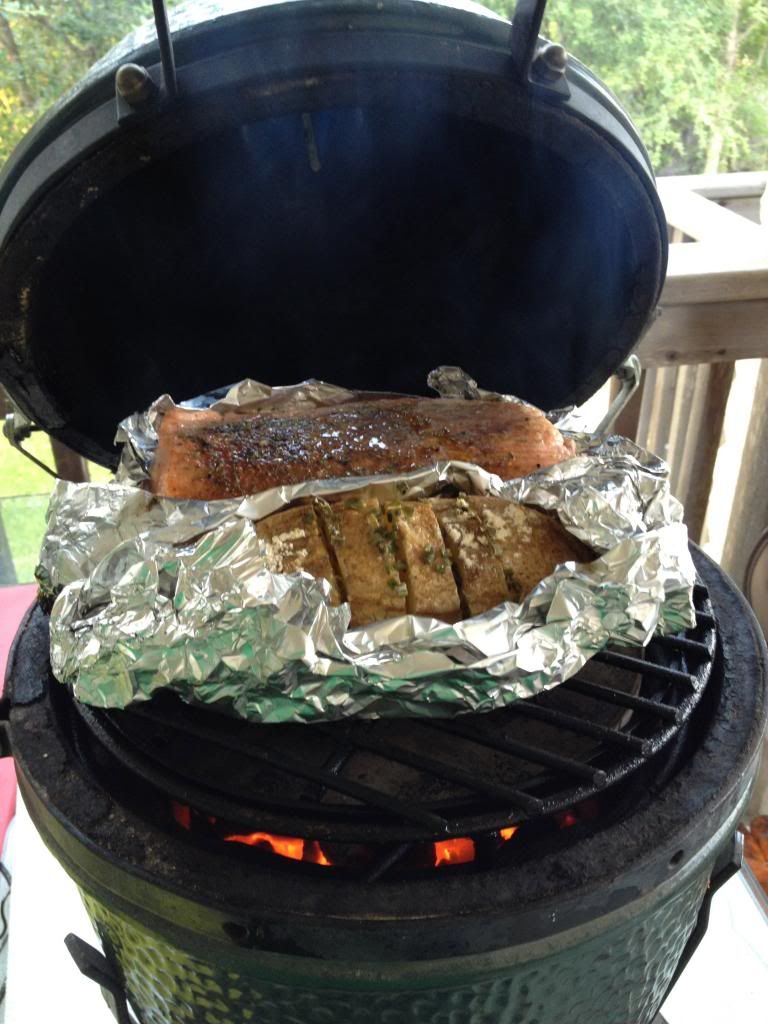 Large, small and mini now Egging in Rowlett Tx