It doesn't get much hotter than the EGG cookin' in July! Make sure to keep yourself hydrated with a bit of whatever you're using for the
Beer Can Chicken
.
Ice Cream Sandwiches
are also a great way to stay cool. Looking for some great ideas for a summer cook out? Try out a
Pimento Cheeseburger
or
Dr. BBQ's Spare Rib Surprise
. Just don't be surprised if your neighbors stop by for a quick bite when they smell what you're cooking!
Big Green Egg headquarters has moved - come visit our new showroom and check out the museum and culinary center too! 3786 DeKalb Technology Parkway, Atlanta, GA 30340
Wooohooo back to the egg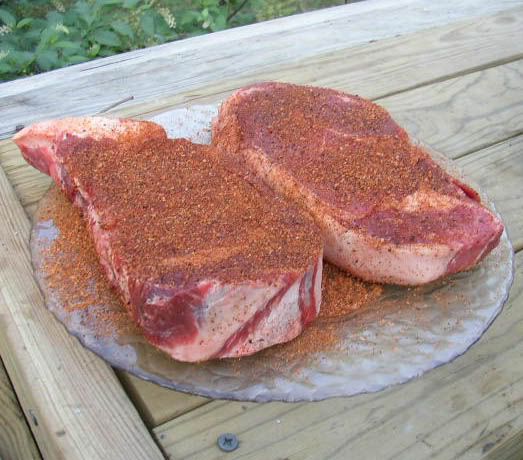 <p />
The sons surgery went tons better then expected so I am now at home with a wonderful egg getting resday to T-Rex some steaks in celebration with a son that no longer has a heart defect. Life is good, the beer is cold, the egg is hot and this ten year nightmare is over. Chances of having to replace the heart valve are at almost zero now compared to the expected this surgury will just get him by until it has to be done. Poor kid can't walk though due to the shots they had to give him in his legs before surgury but hey that should be gone in a day or two. Lets all celebrate, eat some good food and get sloppy drunk.