Picked up a couple of Filets yesterday while at a new butcher. The 2 cost under $15 so why not, figured it would make a decent supper for tonight. Got out on the motorcycle today and run across a farmers market that was open and picked up 3 ears of corn and a bag of potatoes and wala there is supper.
I wrapped the taters in foil with Olive Oil and Sea Salt and on the raised grid at 350* for about 45 mins then I added the meat and corn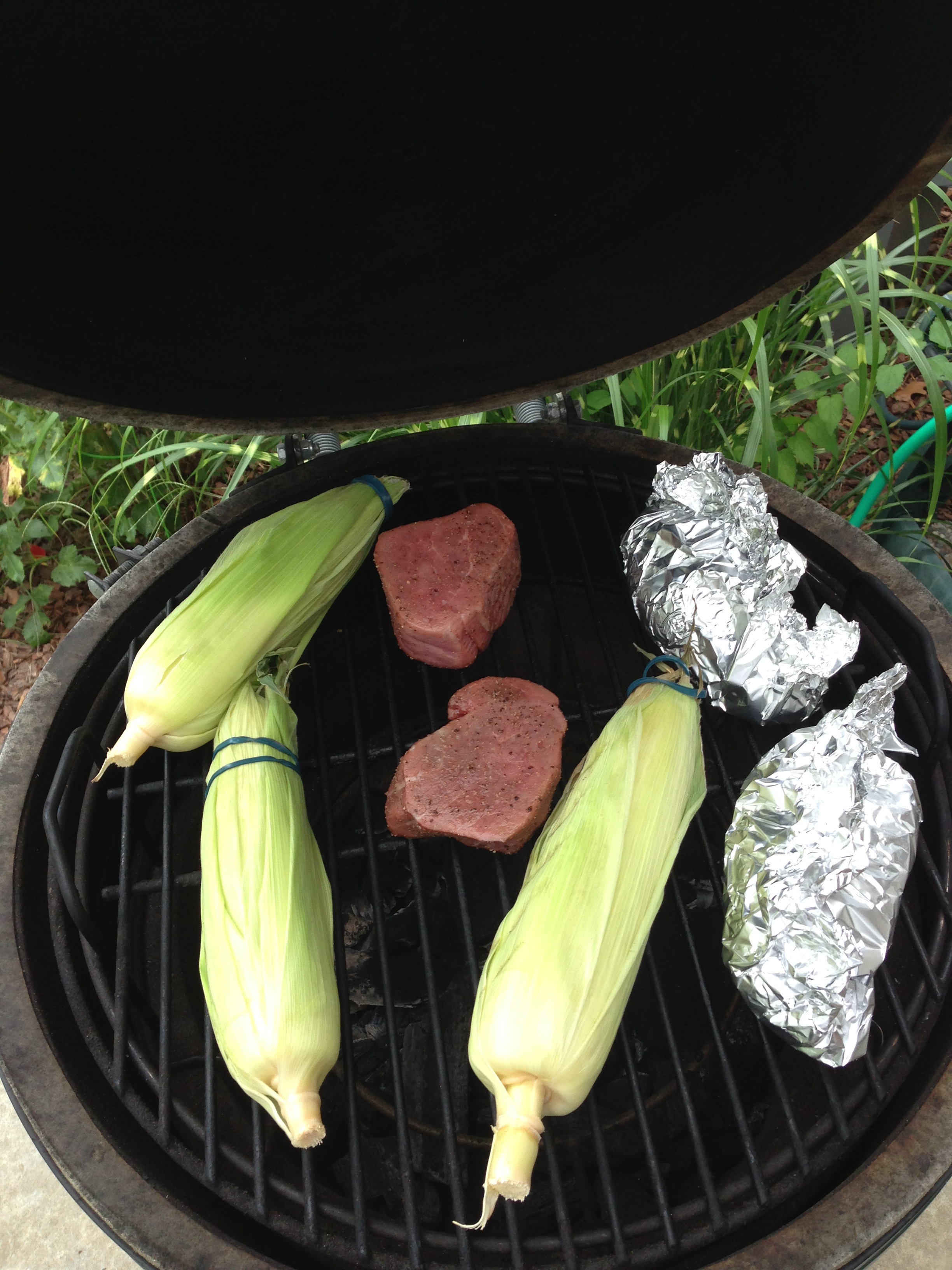 After the Filets hit 120ish I took them off and finished the corn. Then I pulled PSwoo3 from the egg and put the grid on the fire ring and bumped the egg to 600* and threw the Filets back on for about 1 1/2 min each side tile till was 130ish. I don't have a CI grid so the sear marks weren't incredible but after the first bite I didn't care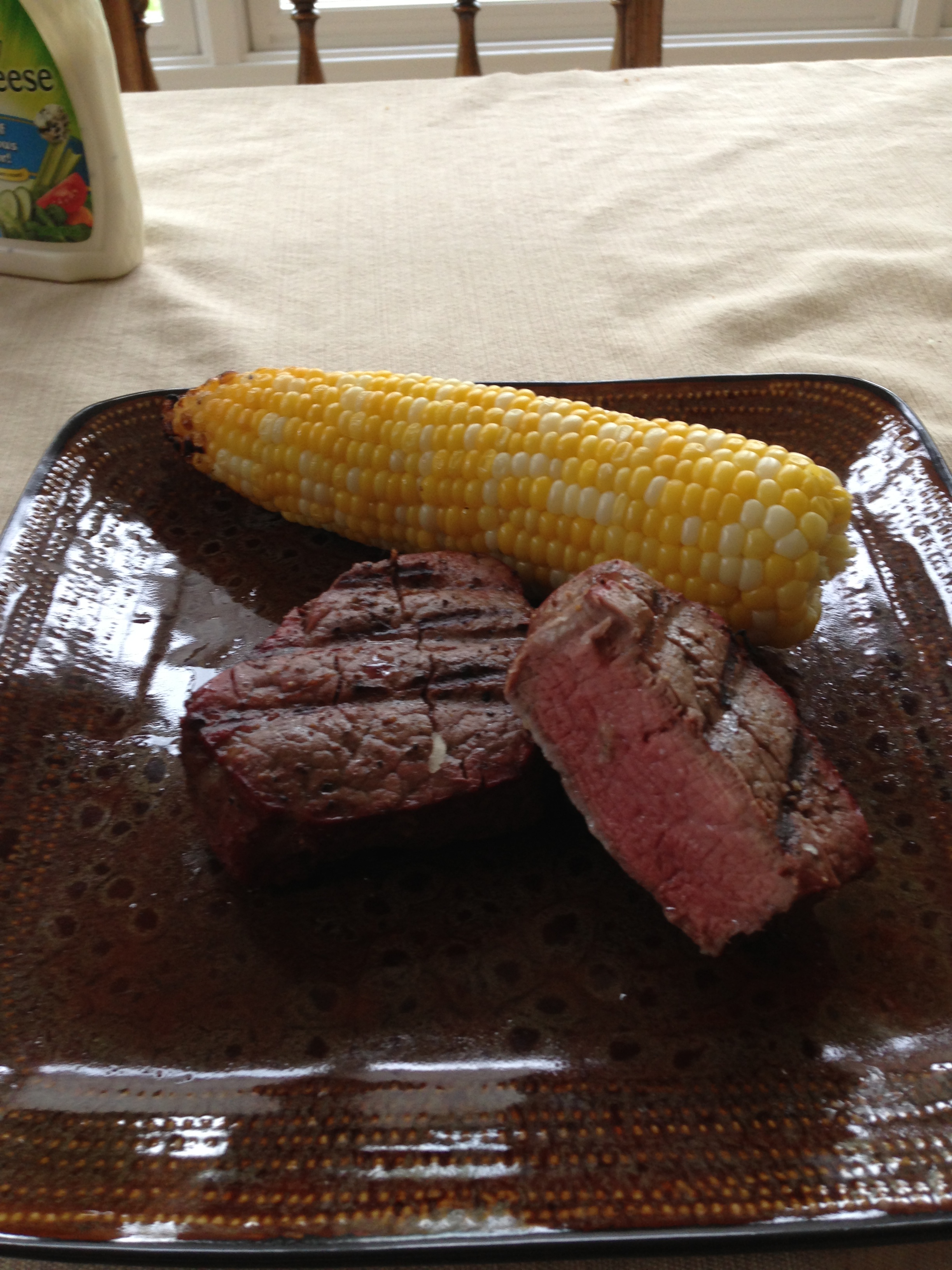 My wife who doesn't eat much red meat asked when I was goin to cook this again!! I took that as winning!!!
-----------------------------------------
2008 -Large BGE. 2013- Small BGE and 2015 - Mini. Henderson, Ky.