SWMBO told me a work friend from a few cubicles over was swinging buy for dinner and some beverages. This was a good excuse to hit the farmers market and hustle up some local ingredients. I really had nothing in mind, so it was fun to be creative-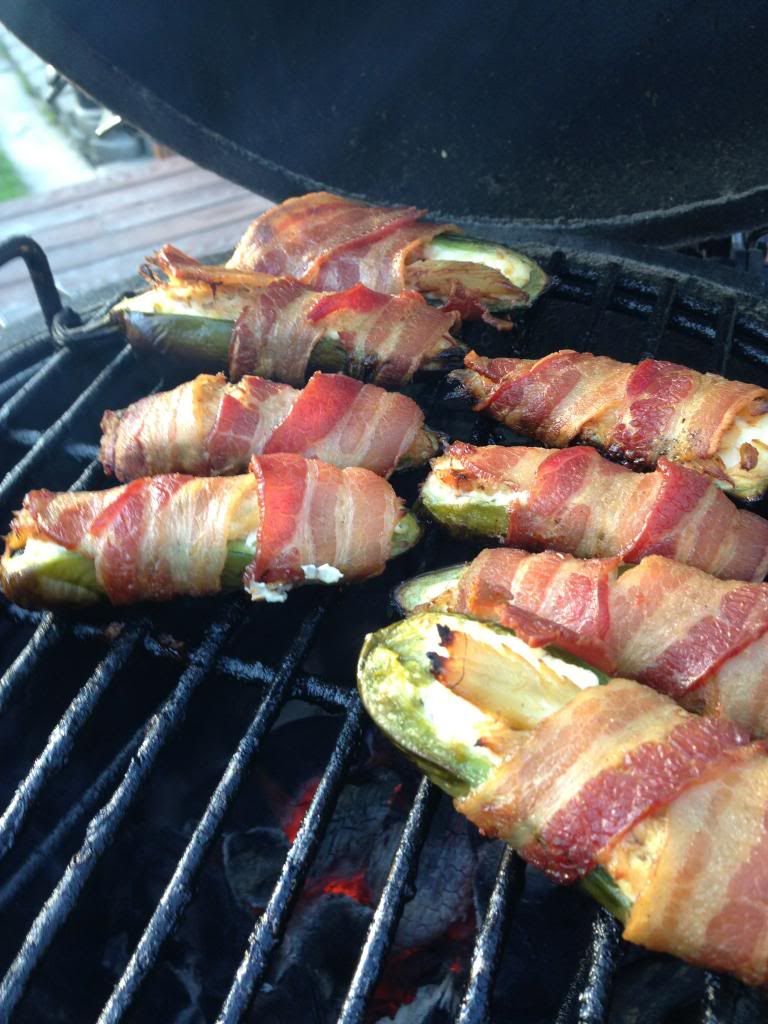 Kicked things off properly with ABT's with a layer of crab mixed in with the cream cheese-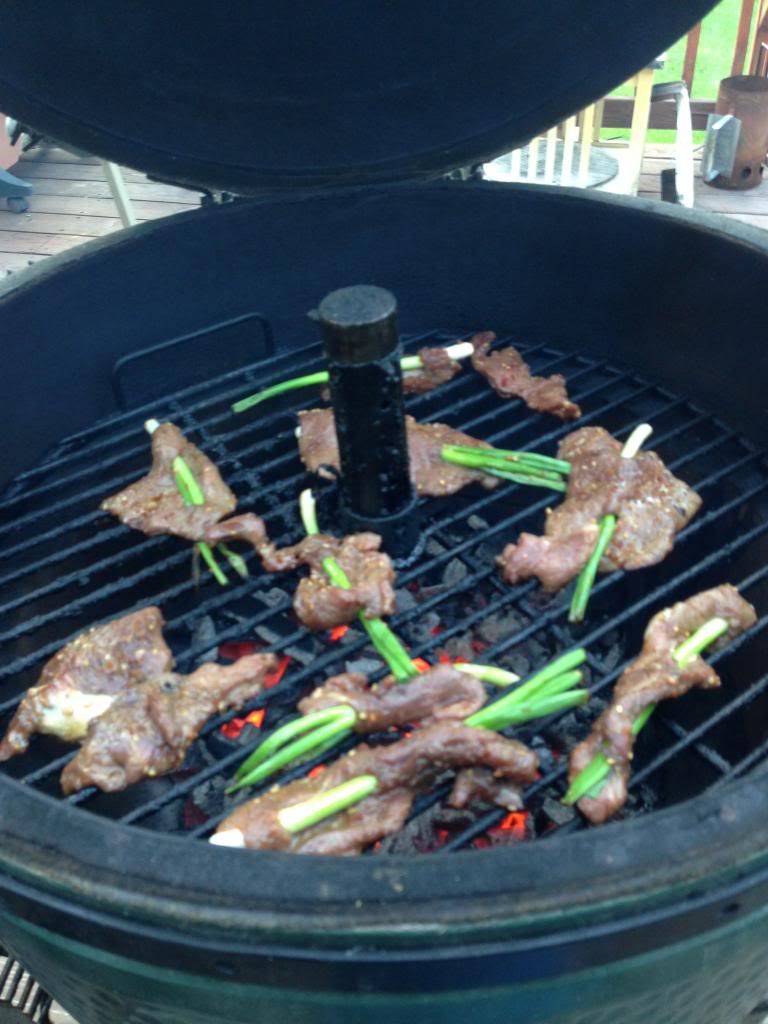 This one was super basic but became an instant favorite. Beef tenderloin on a scallion skewer. Marinaded in Soy Vay Asian sauce for a bit and then grilled hot and fast. Was amazing!
Baby Artichokes, steamed in the rice cooker above the rice, then cut in half, bathed in Italian Dressing & Seared off on the small
This one is a work in progress- my first attempt at pork belly. Mine did not come out like the ones on youtube, but I learned a lot- more to come on this-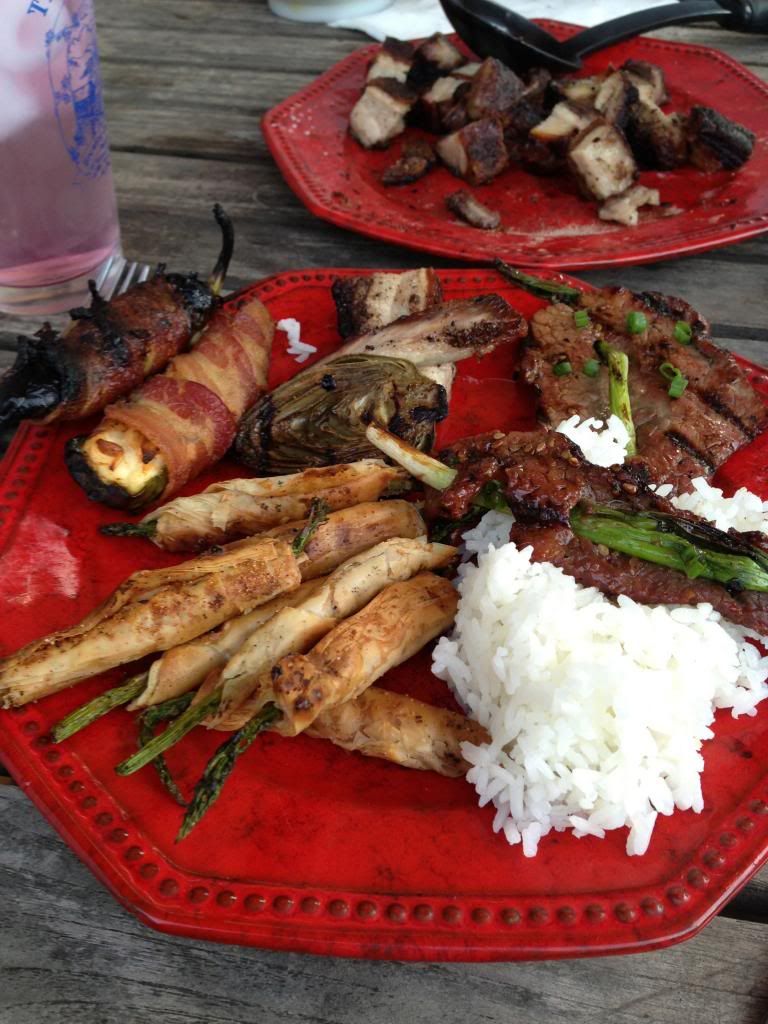 Plated- it was a hot mess, but a tasty one. Dinner guest went home happy & I think SWMBO will be a cubicle celebrity this week- Which is nice!
Thanks for looking- P