I got a powerful craving for beef this morning so I went to the store and picked up the fixings for a pretty nice Sunday dinner. I bought about a pound and a half of Filet Mignon, a couple of portabella mushrooms and some fresh sweet yellow corn on my way back from the lumber yard with some wood for some LONG overdue shelving for our kid's playroom. When I got home I fired up the Big Green Egg and got busy. I still haven't unloaded the truck (hope it doesn't rain).
I decided upon a modified reverse sear so I could cook the portabella mushroom along with the filets until it was time to sear. I cooked them for about 8 minutes at 400° dome and I was actually a bit higher in internal temp than I wanted but not too bad, then I removed the filets and finished the mushrooms while bringing the temp of the egg up to about 700° (of course they were done BEFORE it got to temp). Then I returned the filets to the grid along with the corn and seared them both. Plate it all up and voila!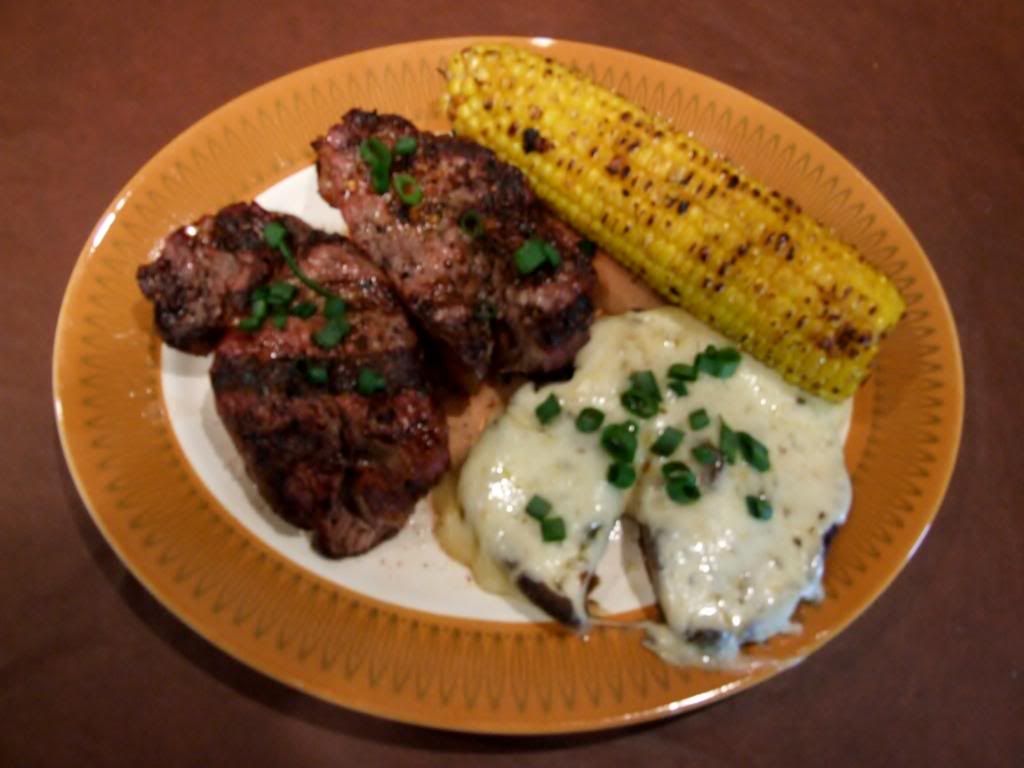 Every time my elbow bends my mouth flies open.