to take off of work and do nothing but experiment for a month or so). I have never had pulled pork this great. Bought a generic Boston cut and went from there. Started with a simple brine injection of chx stock, brown sugar, A.C. vin, salt, w
Coated it up with a home made rub.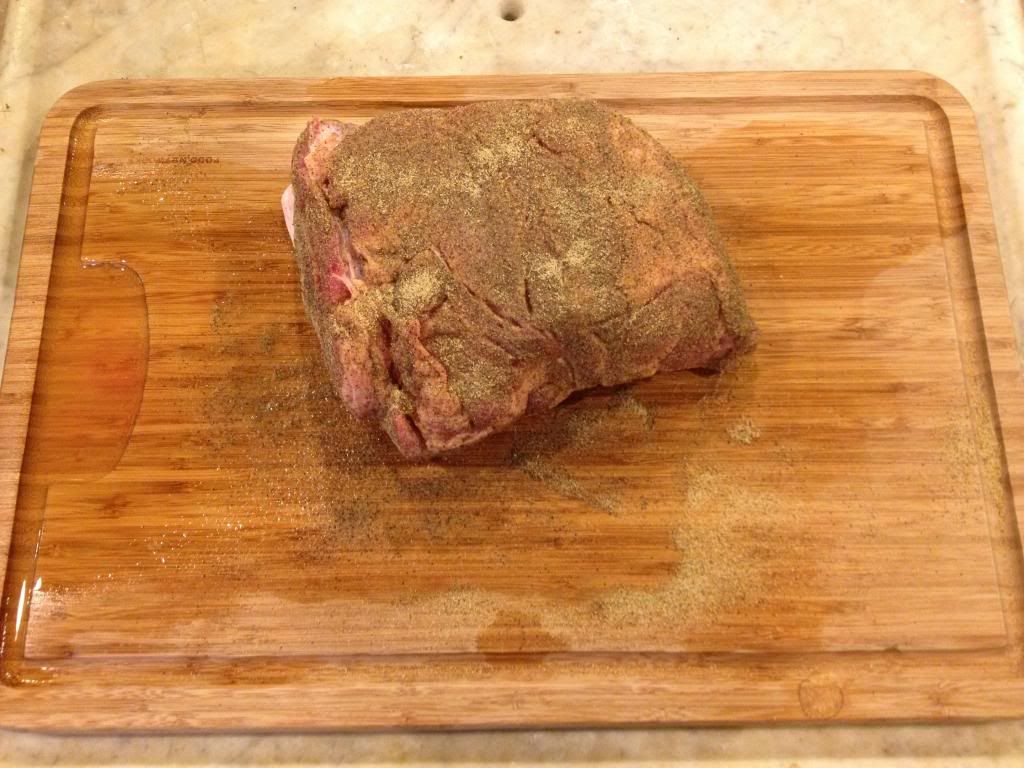 Vacuumed out and dusted ol' jealousy (green monster and that twinkle in all of my friends eyes when they stop over for a cookout), and stacked her with Royal Oak and dry apple chunk wood.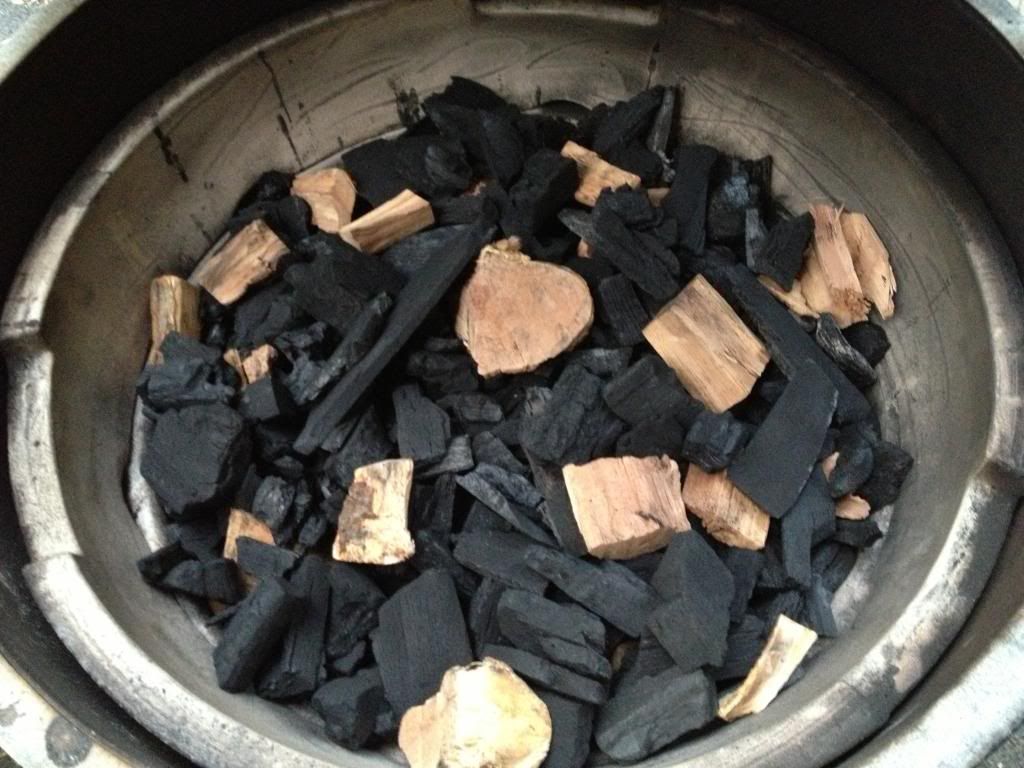 @ 2330 hours with plate setter legs up, grate, foil drip pan with some water, rack, and roast
@240
dome since it was my first overnight and I was scared to over cook, digi q set.
@ 0930 internal temp was about 144f so I kicked dome temp up to 280. @ 1610 as it hit 196f the sky opened up and drenched me as I tried to save the digi q and take a pic at the same time. (please excuse the blurry pic, my phone was wet) I pulled, wrapped in foil, towel, and stashed into my cooler.

@1640 I unveiled my prize to our guest.
Bark...check, smoke ring...check, dripping with moistness...check.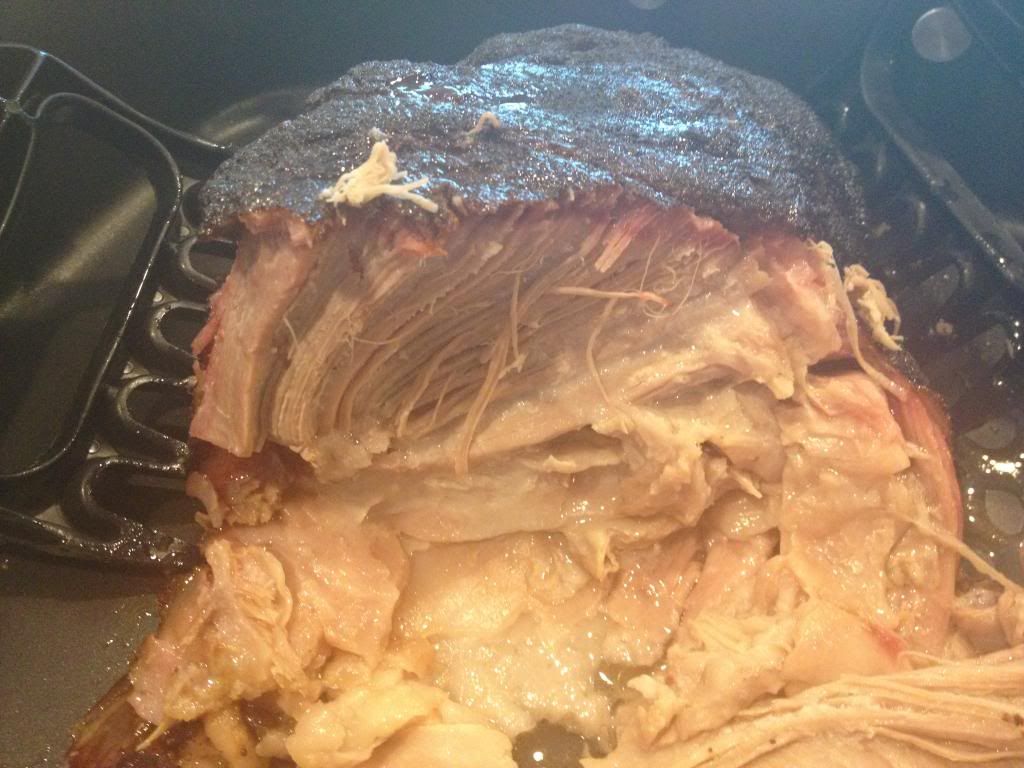 Tore it up...

Some home made cherry chipotle sauce and fresh baked rolls and this day was a total success!!!

Thank you to all of you who have posted in the past. I have done nothing but study and learn from you all (with much nagging from my lovely wife to get off the computer yet she is more than grateful for the result and now says I can surf this forum all day if that's what it takes lol), and can contribute my success today to you!