With winter in full gear, we're enjoying all the awesome photos of EGGs in the cold weather. Stay warm with some of our favorite Dutch oven recipes:
Chicken & Dumplings
,
Chili Con Carne
and
BLT Soup
.
The Big Green Egg headquarters has moved - come visit our new location and check out the museum! 3786 DeKalb Technology Parkway, Atlanta, GA 30340
accidentally left egg running between cooks for 26+ hrs and . . .
Accidentally left egg running between cooks on Sunday and Monday (over 26 hours) and it was still holding temp! I I did a big porterhouse steak on Sunday and did stuffed chicken breasts on Monday. I went to get the egg started on Monday night, reached down to grab my cast iron and realized it was still hot, looked at therm and was sitting at about 160F. It started to rain very hard on Sunday and I was doing a reverse sear, so I got distracted after the second 90 second sear and only put the Green Porcelain Cap on and left the bottom vent completely open. I am kind of surprised it held that temp with such limited air flow, but just reminded me that I am stupid and this EGG is awesome. End of Story.
Here are few quick pics of my cooks:
Porterhouse - reverse sear (indirect @ 250F until meat internal temp reached 115F - rested meat - then sear both sides for 90 sec at 650F)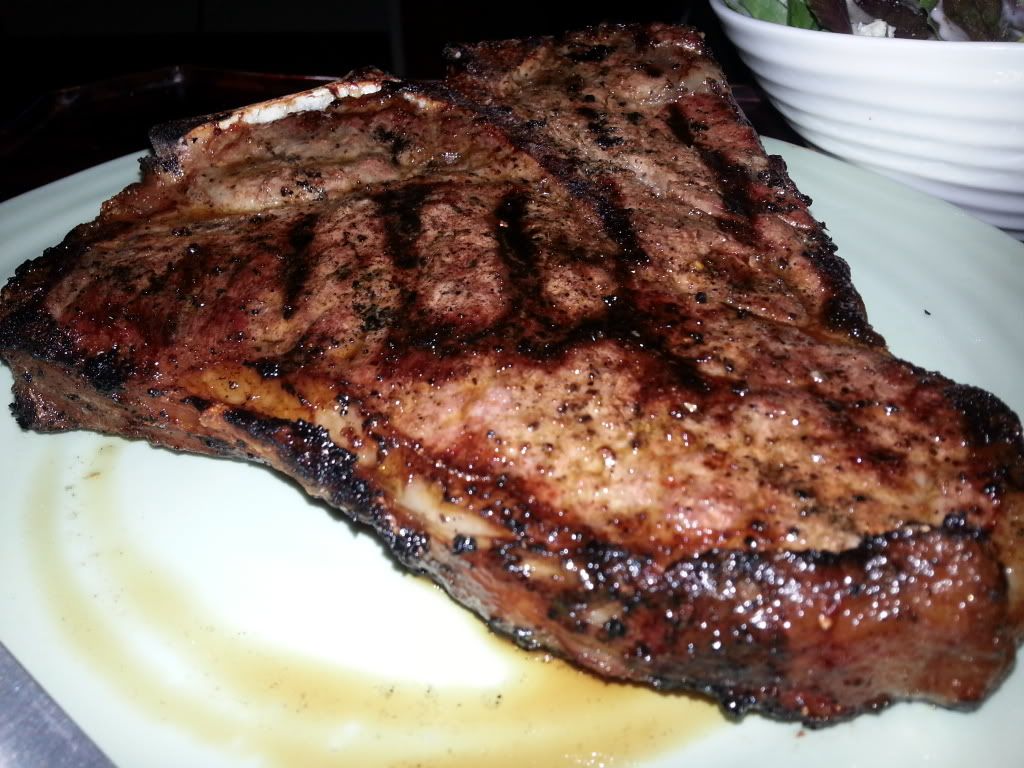 Stuffed Chicken Breast (brine for 2 hrs, washed off, smashed flat to 3/4" thick, rubbed both sides with DP Swamp Venom, stuffed with different combos of things in fridge ((bluecheese/smoked gouda/green onion/onion/garlic/cream-cheese/jalapeno/roasted-red-peppers)) then grill raised direct @350F until internal temp over 165F)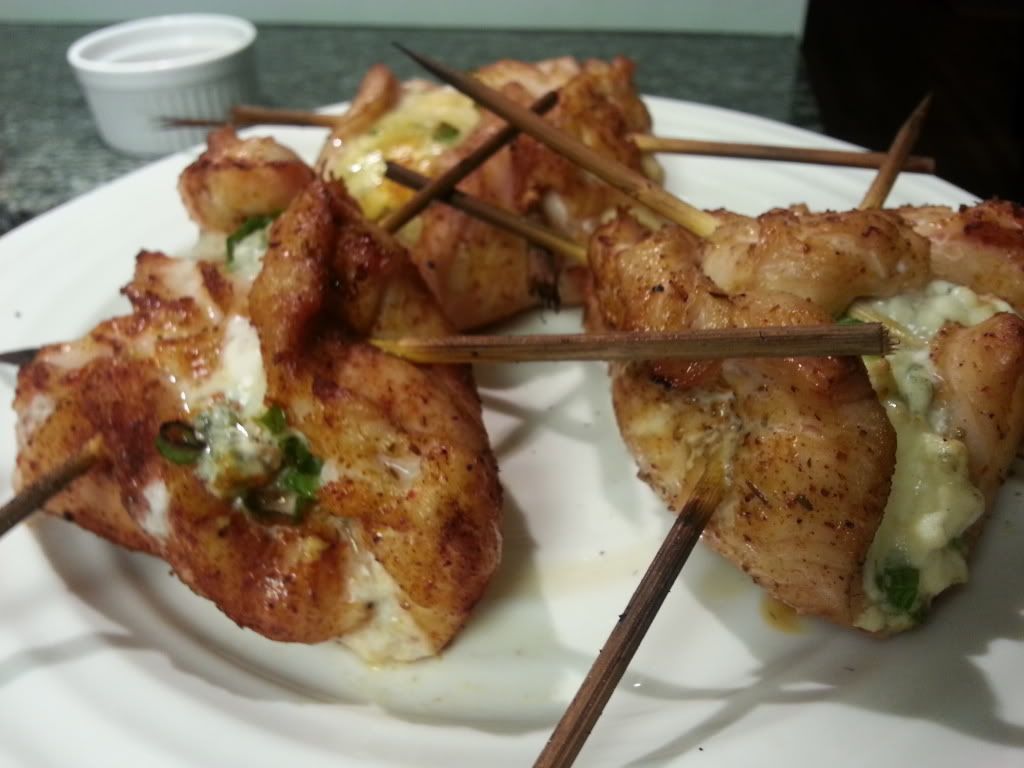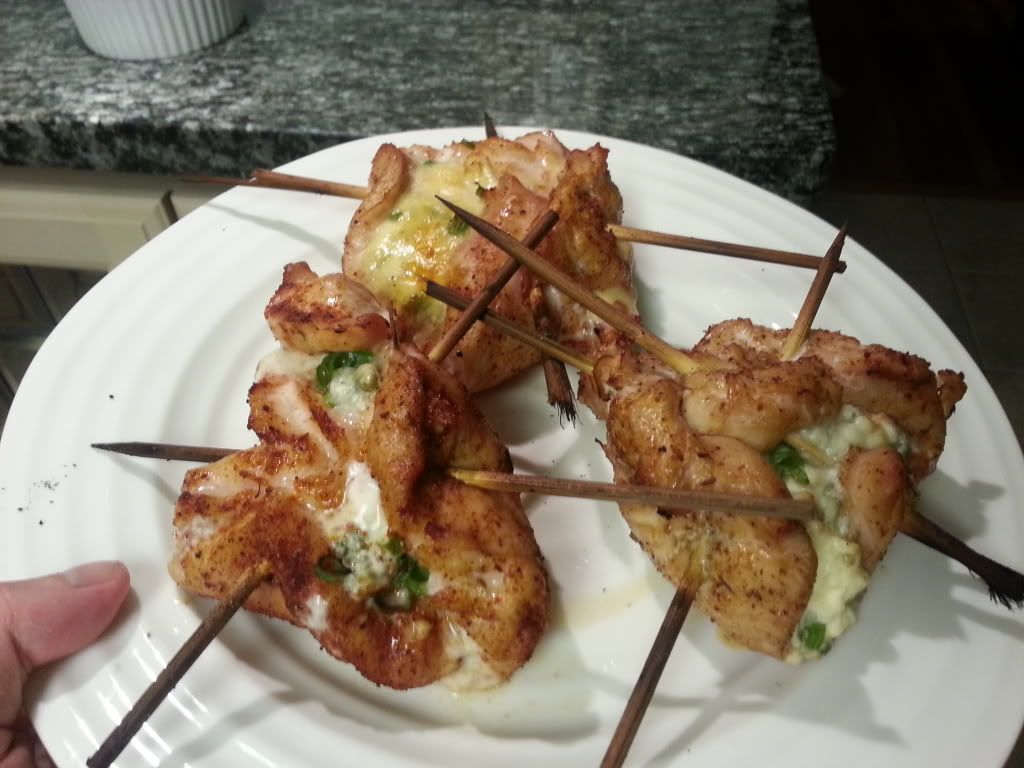 Columbus, Ohio