Only in Texas can a cold front come through and drop the temperatures to the upper 80's, but that's what we had yesterday so we took advantage of it and grilled up a quick steak.
I hear that hibiscus aren't supposed to last through the winter (except for down in South Texas and warmer climes). Tell that to the one we've had for 3 years. It didn't make it through this past winter, so Mrs. G picked one up Sunday. Got our first bloom on it yesterday.
Ok, now onto that steak. Ribeye with Red Eye Express (that's what the Mrs asked for) cooked at 600F for 2 minutes, rotated and another 2 minutes, then flipped and cooked for another minute. Pulled it off, put in the AR and cooked it on the top level for about another 2 minutes.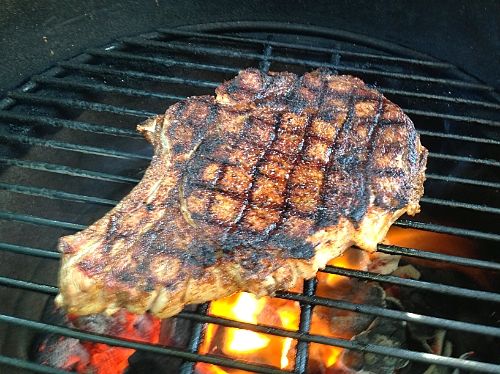 Let the steak rest and cooked up some zukes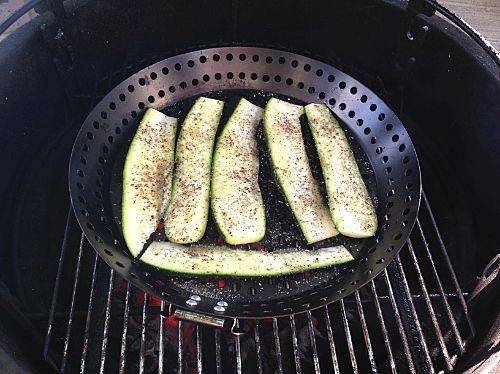 After about 10 minutes, I checked the steak. Overshot my mark. It was at 136.8, was aiming for 135. Close enough. ;)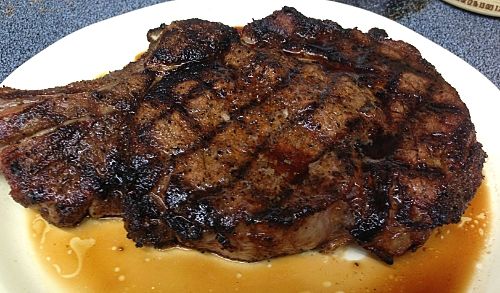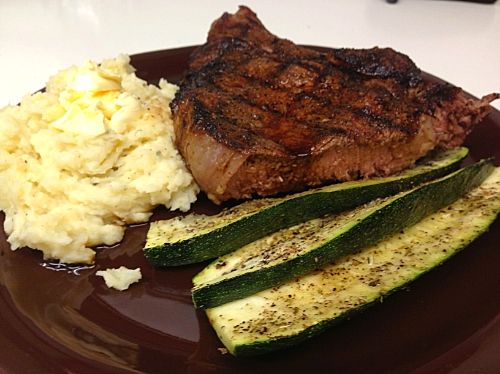 Served it up with some mashed taters. Really hate those brown plates. Doesn't make the food look quite so appetizing and you really can't tell how pink the steak was, but it was done perfectly to Mrs. Gs standards and as a reward for all my work I got the bone side. :)
Richardson, Texas
Griffin's Grub or you can find me on Facebook
The Supreme Potentate, Sovereign Commander and Sultan of Wings