Looking forward to a delicious Christmas dinner? Keep our
Holiday Entertaining Publication
handy throughout December for all your holiday dinner needs. But you can also find some of our favorites on our
Country Christmas
page, including Christmas Ham and Peach Cobbler. Happy cooking!
The 17th Annual EGGtoberfest was amazing - here are the highlights 
Click Here
New Egg Table -- Just Finished!
Hey everyone,
I finished building a table for my new large egg over the weekend. I used Redwood and based it on the plans from the Naked Whiz's site. I made a few
minor modifications and may continue to work on it down the road, but for now, I'm absolutely loving it! I'm planning on doing my first cook on it this week. Very excited!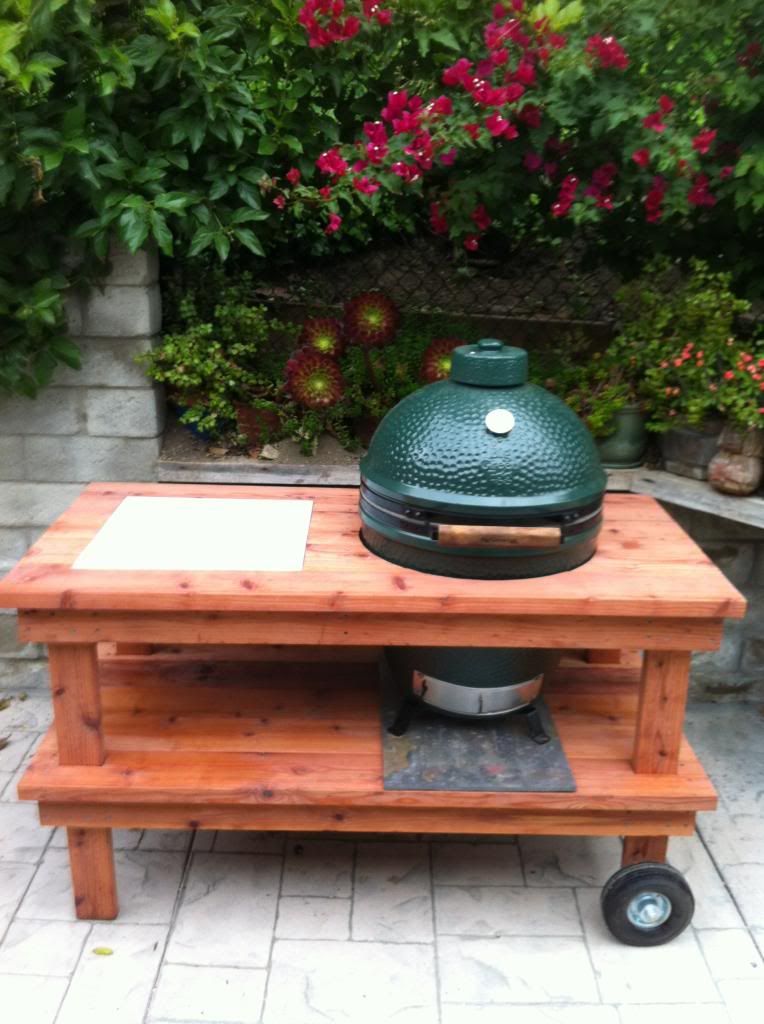 Southern California