We're feeling pretty super, how about you? The big game is fast approaching, and while we love football, we love an excuse to invite people over and cook even more! You too can cook like a champion with recipes from
Dr. BBQ's NFL Gameday Cookbook
: Grilled Tuna Sandwiches from Seattle and Baked Brie from New England. Who's going to win? You'll have to cook both to find out.
The 17th Annual EGGtoberfest was amazing - here are the highlights 
Click Here
New Egg Table -- Just Finished!
Hey everyone,
I finished building a table for my new large egg over the weekend. I used Redwood and based it on the plans from the Naked Whiz's site. I made a few
minor modifications and may continue to work on it down the road, but for now, I'm absolutely loving it! I'm planning on doing my first cook on it this week. Very excited!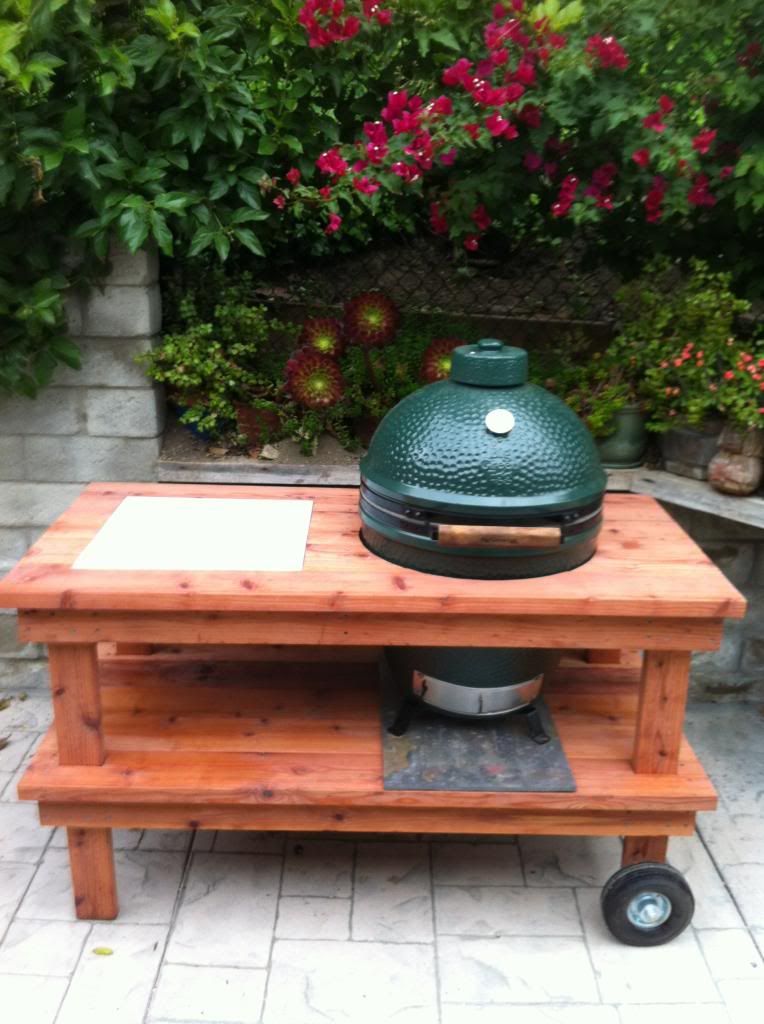 Southern California