With winter in full gear, we're enjoying all the awesome photos of EGGs in the cold weather. Stay warm with some of our favorite Dutch oven recipes:
Chicken & Dumplings
,
Chili Con Carne
and
BLT Soup
.
The Big Green Egg headquarters has moved - come visit our new location and check out the museum! 3786 DeKalb Technology Parkway, Atlanta, GA 30340
Kamado Joe Charcoal & St. Louis style ribs
I have been using Wicked Good charcoal over the last few years, so last nights cook was first time using Kamado Joe. Seems like a very nice charcoal with a nice range of lump sizes within one bag. Here is a shot of two LARGE chunks that I threw on top.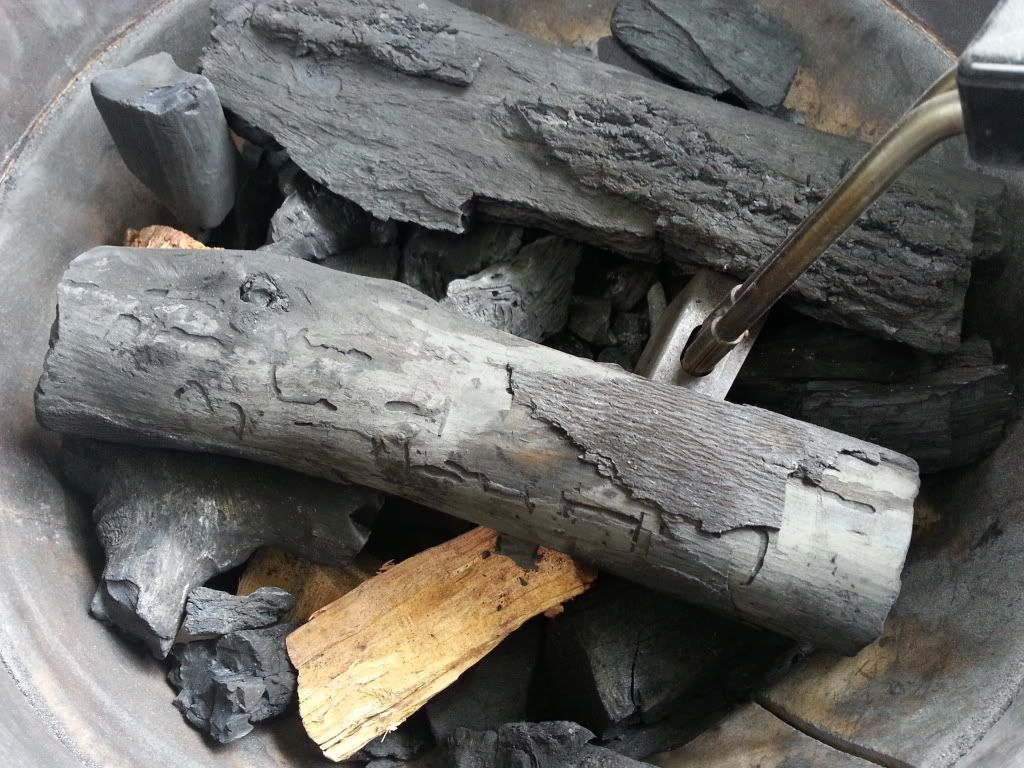 My cook was spare ribs (st louis style) with chunks of hickory and chunks of cherry. I have always done baby back, so I was excited when I found the "pre-cut" St. Louis Style Ribs on sale at Whole Foods yesterday. I used mustard as binder, than tried two different dry rubs. First rack was blend (dizzy dust paired with a local spice shop bbq rub called "smoke, spice & everything nice" ) and the the second rack was Oakridge Competition Rub. I cooked them both the same method going something close to 3-1-1 all at 250F indirect. In other words, 3 hours of smoke on vertical V-Rack, 1 hour in foil with liquid (apple juice/tiger sauce/melted margarine), and 1 hour sitting flat on grate (as seen in picture). I applied Blues Hog sauce on the ribs during the last 30 minutes or so. This was the first time for me using Blues Hog sauce as well, and it really put a beautiful glaze with a nice sweet/zing taste. I can see why the pros use it so often. Paired this with some vinegar based slaw, and every bite of our meal was AMAZING, and here are some more pics.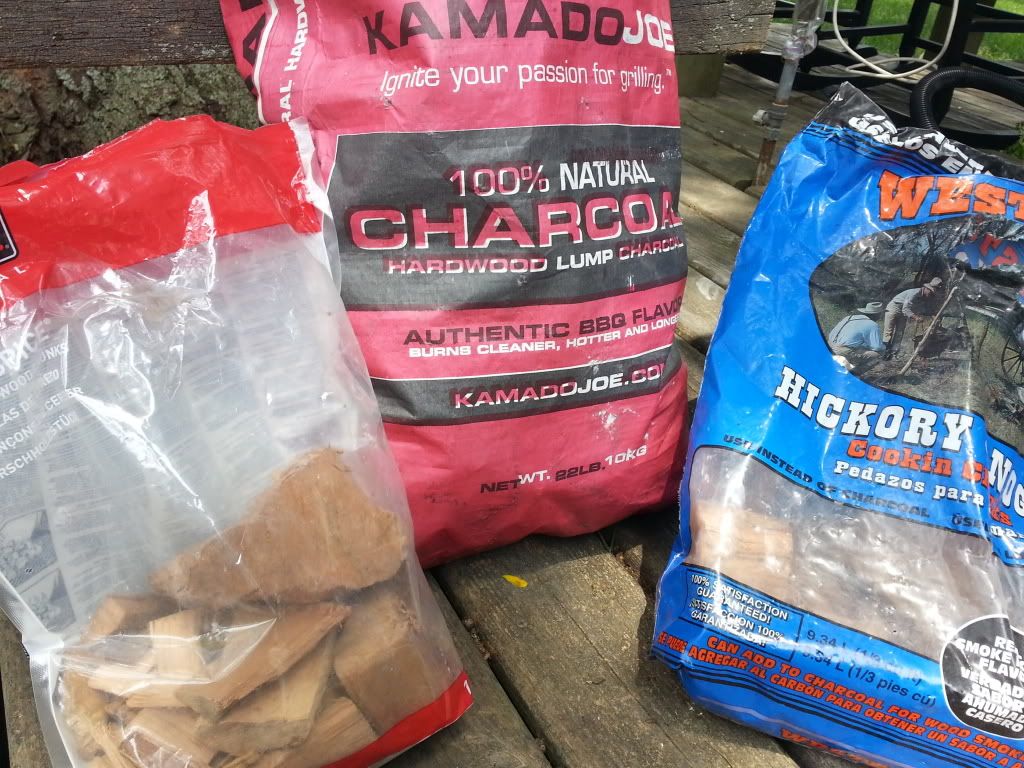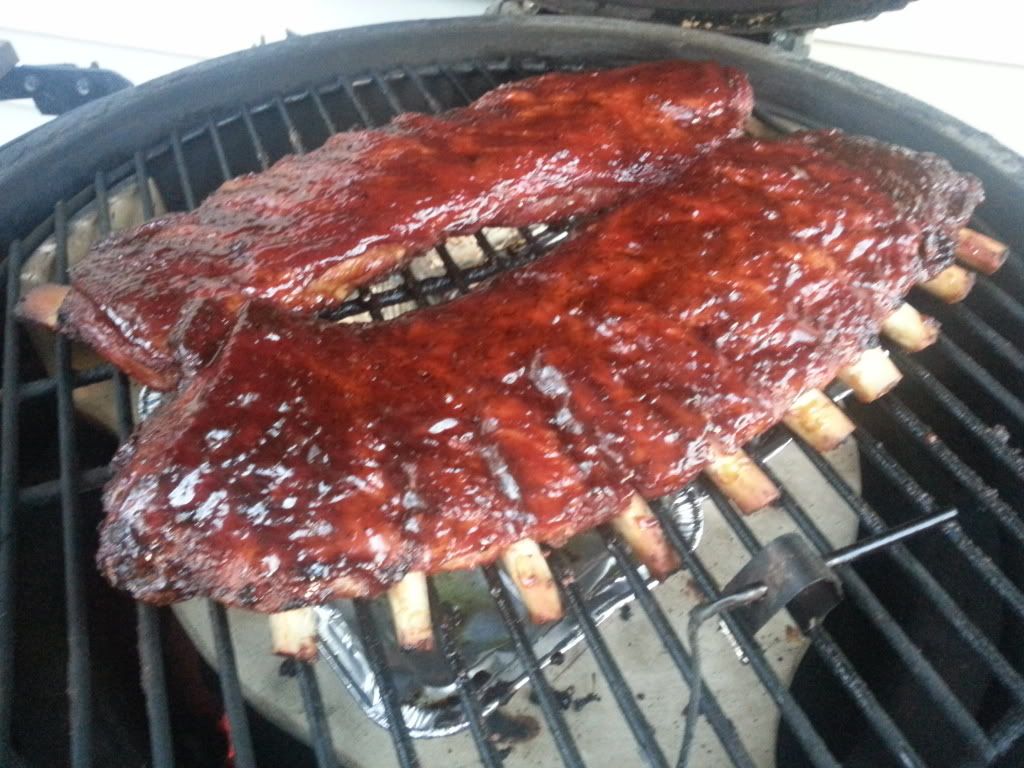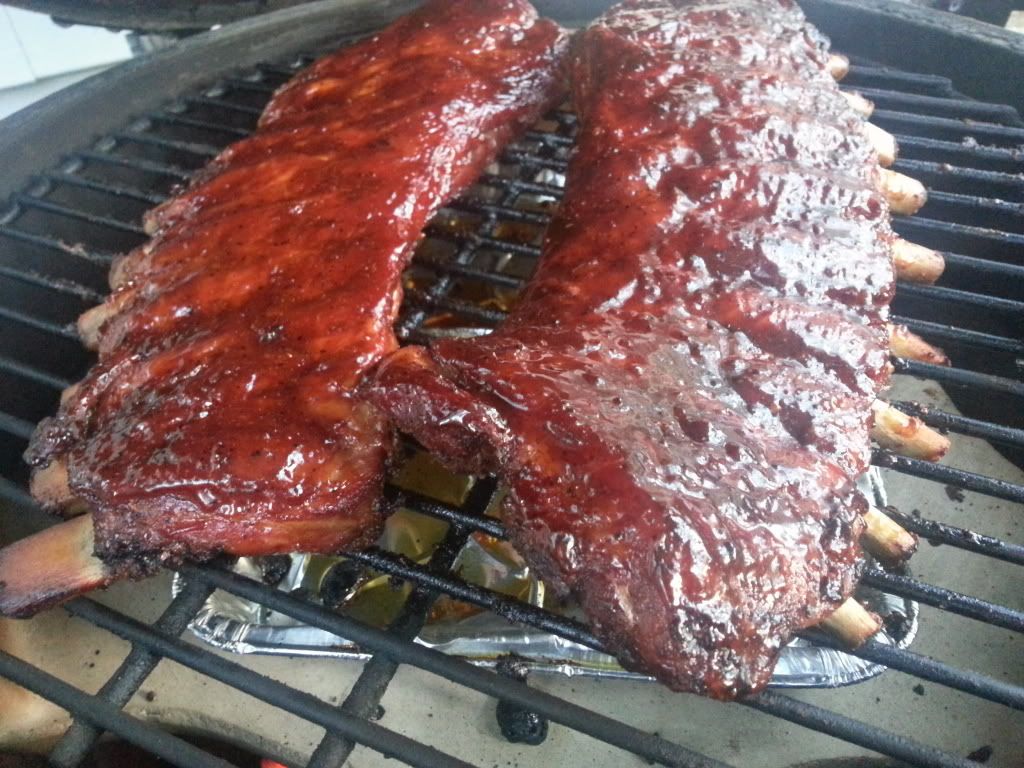 Columbus, Ohio