Lethal as in oh so good.
Awhile back
@charlie_tuna
had posted a response to me wherein he detailed how he does his turbo butts. It sounded pretty good to me at the time and I just today got around to giving it a shot. Definitely the best butt I've done so far.
The raw materials:
This was about a 7 lb butt. I injected about half of a bottle of Lawry's teriyaki marinade. Then I coated it with some honey and applied a good dusting of dizzy dust. I let it rest for about an hour just before getting it on my LBGE. Here it is just before going on:
I set up my egg at about 225 grate, 240 dome. PS in, legs up. I added some chunks of apple wood and hickory. I put it on the egg at around 7:45, and it took a couple of hours to get to 160. Once at 160, I wrapped it tight in foil and increased the temp to 300 grate. It only took about two hours to finish off. I pulled it off the egg at 210, and placed it in a cooler for a couple of hours before pulling the pork. The bone slipped right out, and it was probably the easiest butt I've had to pull so far. The stuff just fell apart - it maybe took me 2 min to pull the whole thing. Here it is in the tray: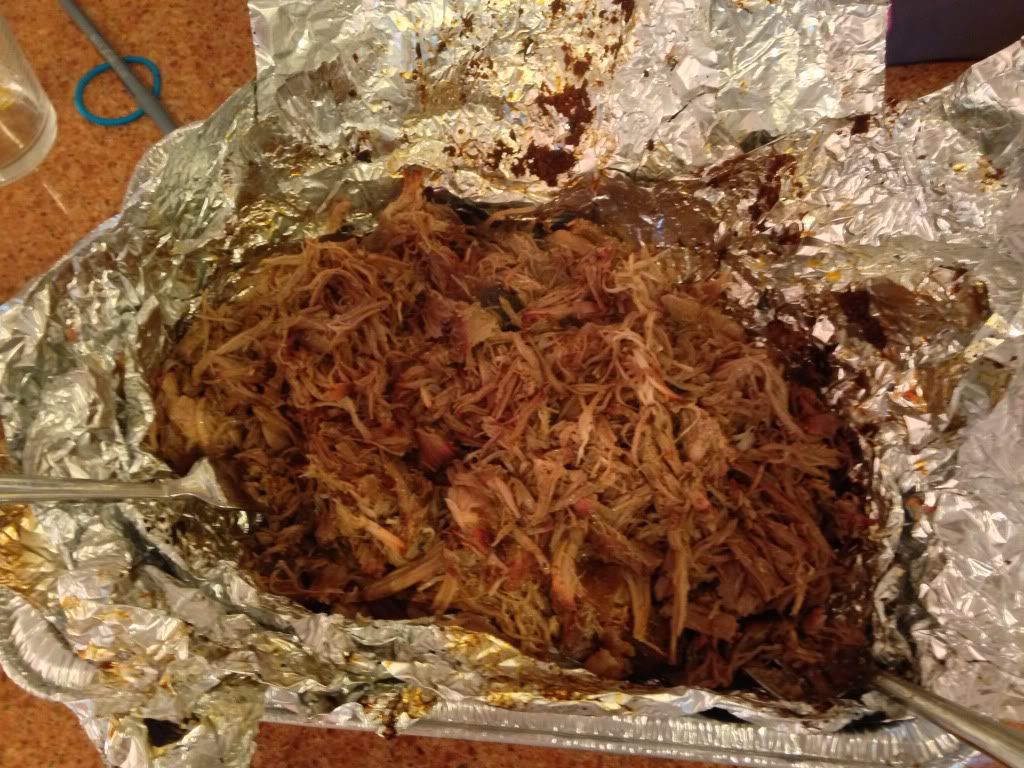 And on the plate, with some slaw and Baby Ray's, choice of beverage for the evening: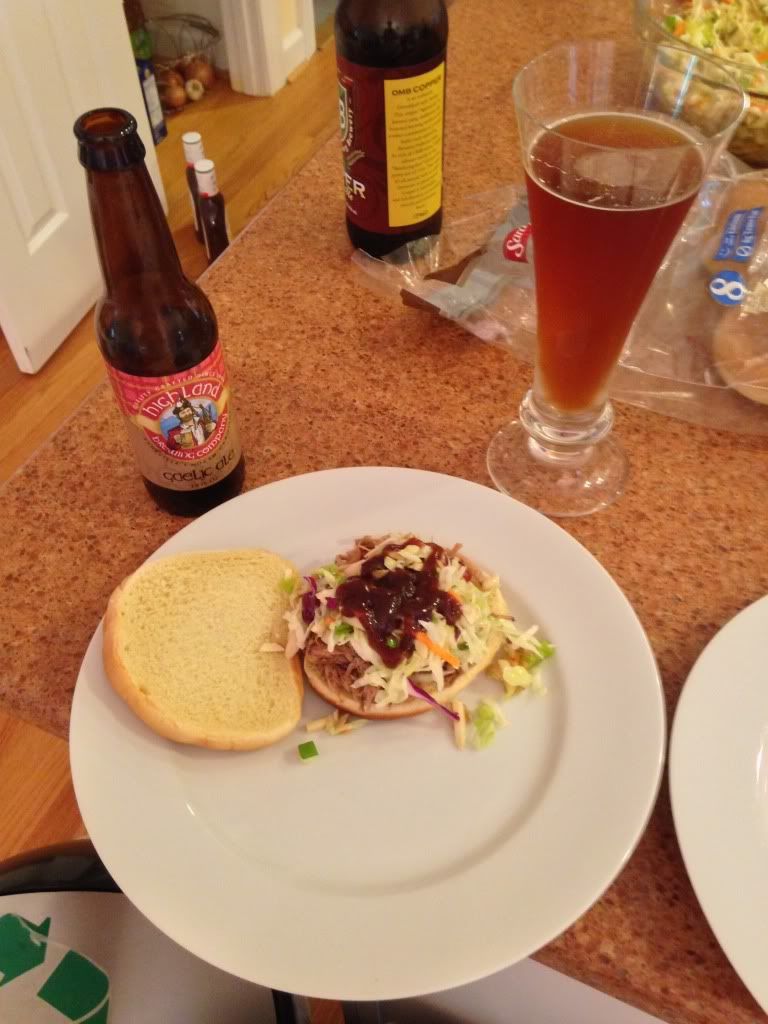 Wife made some green beans and grilled cherry tomatoes to go with, but they didn't make it into a photo.
"If the world is something you accept rather than interpret, then you're susceptible to the influence of charismatic idiots." - NdGT
"The truth is, these are not very bright guys, and things got out of hand." - DT