It doesn't get much hotter than the EGG cookin' in July! Make sure to keep yourself hydrated with a bit of whatever you're using for the
Beer Can Chicken
.
Ice Cream Sandwiches
are also a great way to stay cool. Looking for some great ideas for a summer cook out? Try out a
Pimento Cheeseburger
or
Dr. BBQ's Spare Rib Surprise
. Just don't be surprised if your neighbors stop by for a quick bite when they smell what you're cooking!
Big Green Egg headquarters has moved - come visit our new showroom and check out the museum and culinary center too! 3786 DeKalb Technology Parkway, Atlanta, GA 30340
Father's Day Tri Tip - First Auber use
The kids got me an Auber PID controller for fathers day so I obviously had to use it. While it was a short cook, the Auber got to temp quickly and held steady for the hour or so I needed.
Before I knew what I was getting I decided for fathers day I wanted to try tri tip on my egg. I went with the Santa Maria Recipe thats been posted around here a time or two. Indirect until about 115, pulled and rested while getting the egg up to temp (took too long a break as I wrapped my thermo for the first time, but avoided the flashback) then seared about a minute on each side. At this point I remembered "it didn;t happen without pics" so I had SWMBO snap a few of the final temp check, some sliced, and finally plated with some blue cheese bacon mashed potatoes.
Fire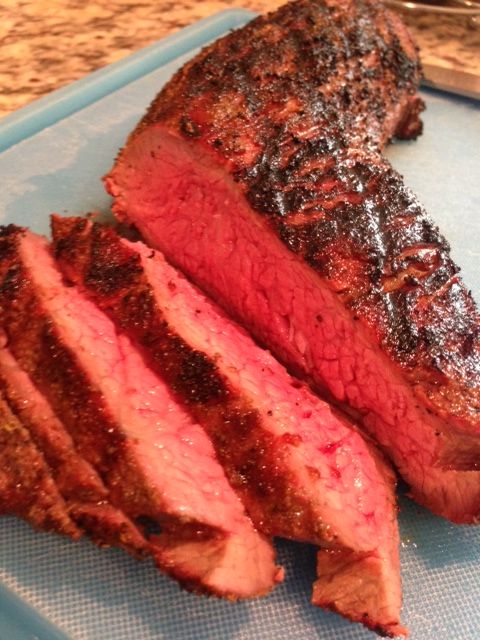 Sliced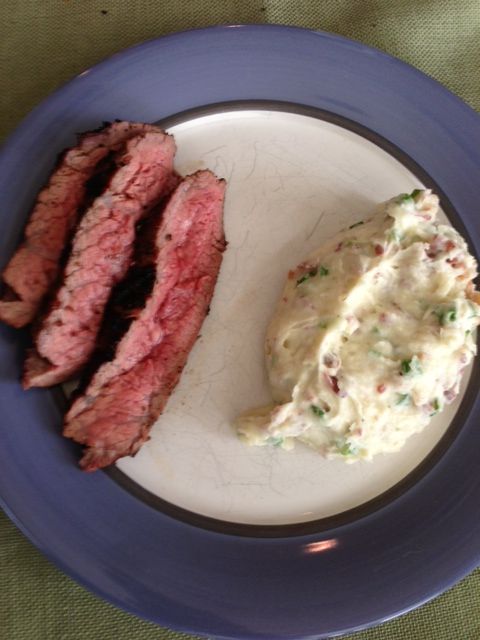 Plated
Suwanee, GA