We're feeling pretty super, how about you? The big game is fast approaching, and while we love football, we love an excuse to invite people over and cook even more! You too can cook like a champion with recipes from
Dr. BBQ's NFL Gameday Cookbook
: Grilled Tuna Sandwiches from Seattle and Baked Brie from New England. Who's going to win? You'll have to cook both to find out.
The 17th Annual EGGtoberfest was amazing - here are the highlights 
Click Here
Fountain Park Grill Fest (pic heavy)
Here are a few pics of the fest.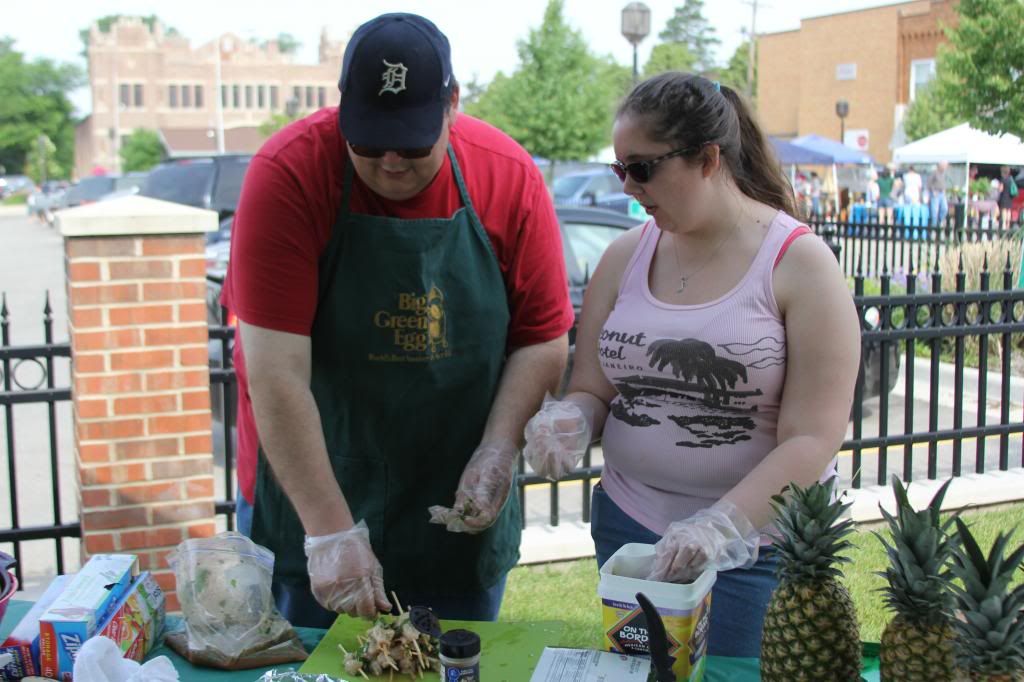 Fred19Flintstone AKA Bob with his daughter (pebbles???) cooking up some deeeelicious Tequila Lime Chcken skewers.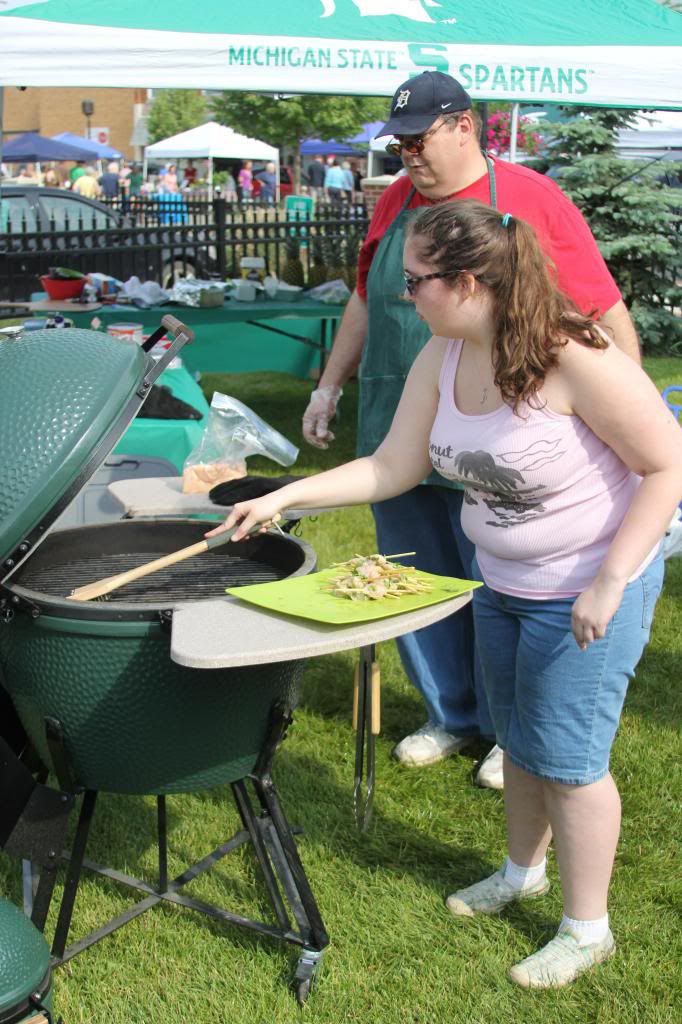 Owossoegger AKA Eric cooking up some yummy pineapplehead grilled pineapple.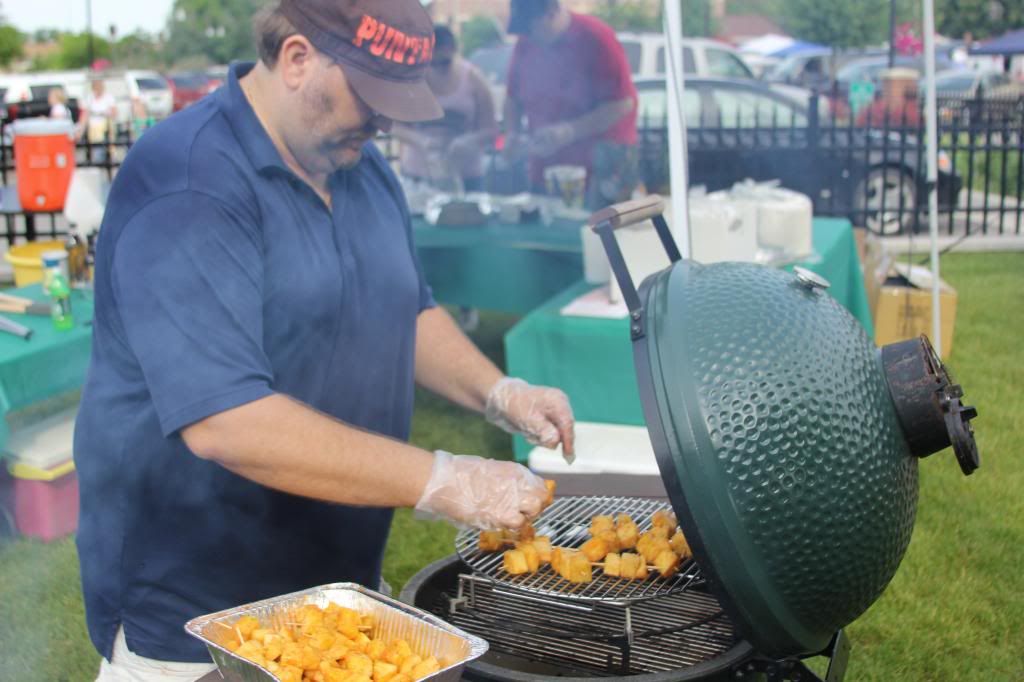 some soon to be eggers?? enjoying the samples
my daughter just begged me to take this pic...not lol
this little lady has had enough!!