I've smoked briskets before, but this will be my first with the Egg, and the first time time starting one and letting go all night. I have a 10 pound brisket that I rubbed with a homemade blend of paprika, hot chili powder, sea salt, pepper, onion and garlic powder, cayenne, and a hint of Vietnamese cinnamon. If you haven't tried Vietnamese cinnamon, do so, you'll never go back! (incidentally, Costco has a big container of it right now for like 3 bucks! but they call it Saigon Cinnamon)
So I cleaned the ash out of the egg, topped off the lump, and have some cherry chunks soaking. Yeah, cherry might not be the most traditional wood to use for brisket, but I like how it smokes and I like how it tastes. I'm hoping to get the Egg fired up here in the next hour and let it go all night around 240-250. Hopefully I've read enough here that I don't end up screwing the pooch. I'm going to try the FTC method when it comes off tomorrow around noon and let it sit until dinner time.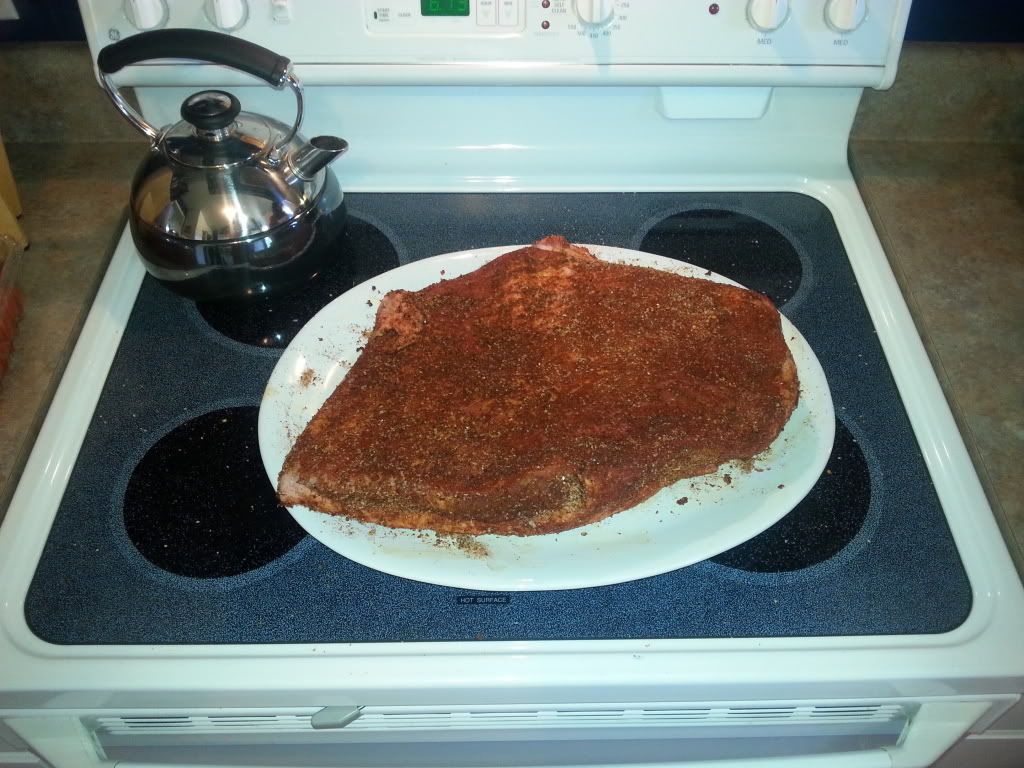 I stopped fighting my inner demons. We're on the same side now
.