We hope you had a great Labor Day and are excited for the start of the NFL this week. If you're not a sports fan, you can celebrate
National Breakfast Month
all September and
National Cheese Pizza Day
on September 5. We can't wait to share some awesome fall recipes with you all! It's time to think about getting out to one of the many #EGGfests around the country -
see a list here
New Guy With XL Egg and Table
Ok so here's my back story... I've wanted a BGE for years and years, but I had a great charcoal grill and a vertical smoker that were still in good condition. Finally this was the year that my trusty old reliable grill rusted to the point of no return. I turned 35 at the end of April, and my wife went and got me the XL and a bunch of other gadgets to go with it for my birthday. She's a real keeper
;)
It took a few days to figure out the direction I wanted to go with my table, and using some of the very basic measurements from this site and incorporating my own wants into the design, here is what I came up with. It is considerably larger than the cypress Egg table, mine comes in at 36"x60". I'm still trying to figure out a way to incorporate the umbrella mount onto the table, I need to find some hooks for my tools, and I have to get a bottle opener with a catch can, but for the most part it's done.
Here is the basic framing, treated pine and cedar. The wheels are a little puny, they've been replaced already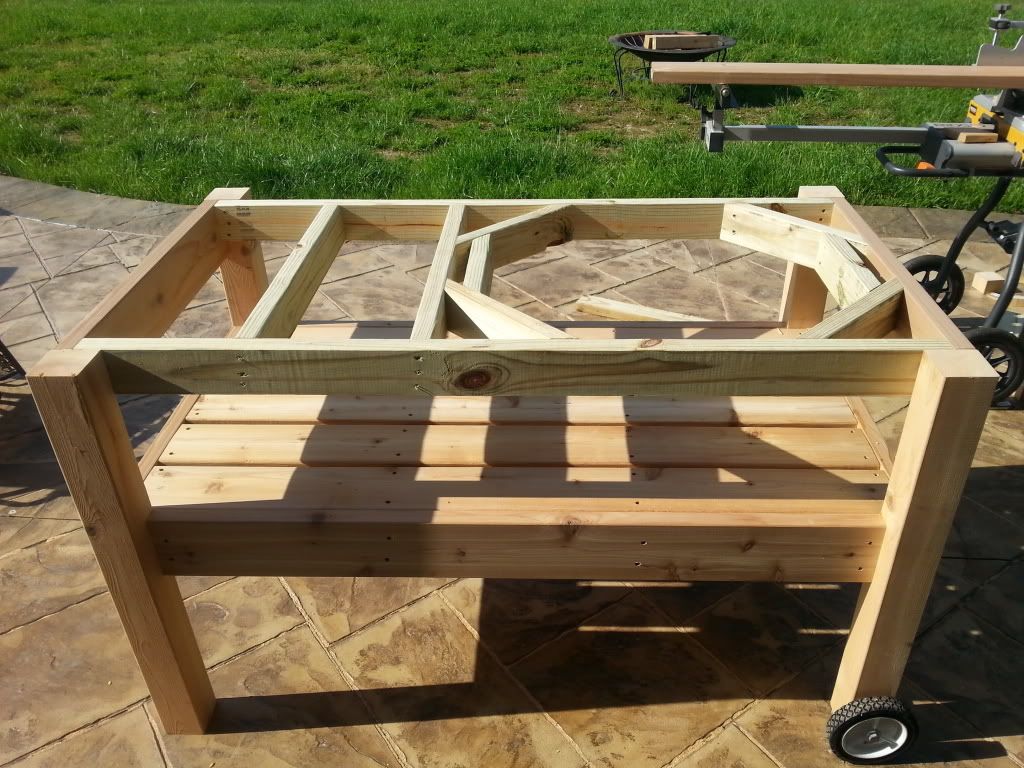 I stopped fighting my inner demons. We're on the same side now
.