Looking forward to a delicious Christmas dinner? Keep our
Holiday Entertaining Publication
handy throughout December for all your holiday dinner needs. But you can also find some of our favorites on our
Country Christmas
page, including Christmas Ham and Peach Cobbler. Happy cooking!
The 17th Annual EGGtoberfest was amazing - here are the highlights 
Click Here
Map torch egg light
I forgot to do this the other day and to whom ever I promised, I am sorry.
This is my egg lighting set up.
Safety welding glasses
Welding arm length gloves
Benzo MAP torch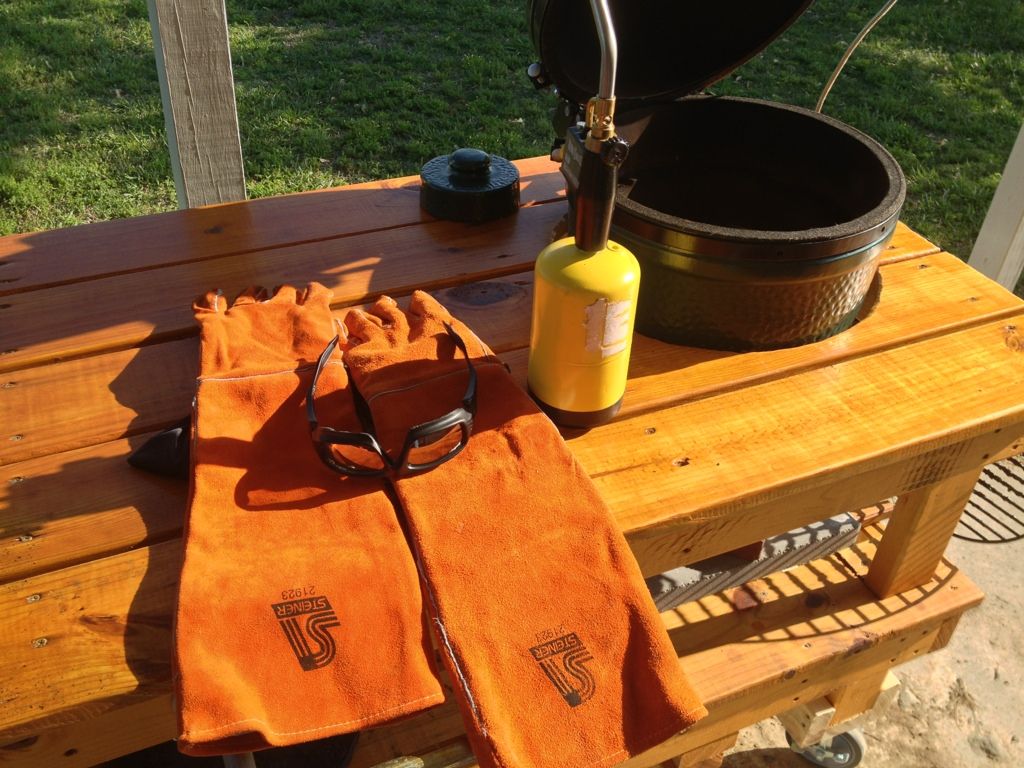 And a video
http://i1155.photobucket.com/albums/p552/mrcookingnurse/18910986-D157-4873-935E-C4D157B99440-6985-000000C168A7A087.mp4
_______________________________________________
LBGE & SBGE (big momma and pat)