We're so close to Thanksgiving that we can taste it and we're ready to help you prepare the most delicious Thanksgiving feast you've ever cooked! Check out our
Turkey Cheat Sheet
for turkey tips, our
Thanksgiving page
for turkey recipes, and our
Holiday Entertaining Publication
for all other Thanksgiving needs to help you make this the best Thanksgiving yet! PS. Don't forget about
breakfast
Thanksgiving morning either!
Big Green Egg headquarters has moved - come visit our new showroom and check out the museum and culinary center too! 3786 DeKalb Technology Parkway, Atlanta, GA 30340.
Jacaard...OMG
I found a nice little pair of porterhouse steaks for Sunday dinner, and decided to try out my new Jacaard on the strip side of each of them.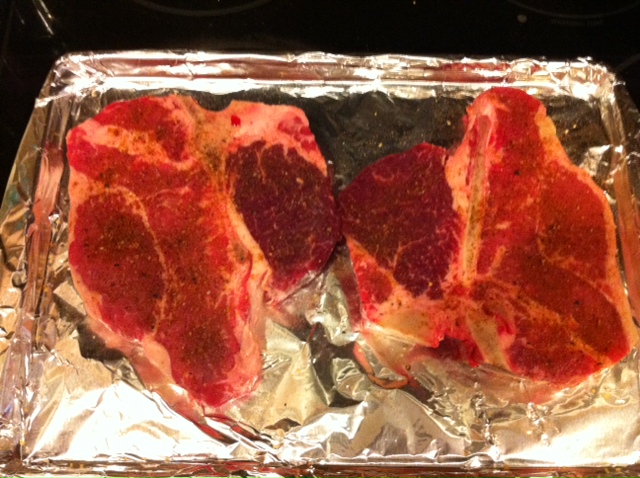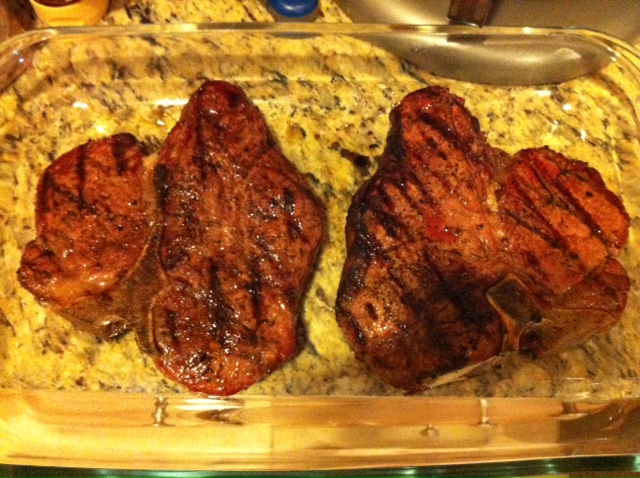 Wow. It made the strip side of these steaks as tender as tenderloin. Only "problem" was, I'd read in the instructions that it would reduce cooking time, but that slipped my mind while grilling them...and I kind of babied the tenderloin sides, keeping them to the outside edge of the grill. By the time the strip sides were as done as I wanted, the tenderloin sides were still very rare...but hey, I like very rare steak...so it wasn't really a problem. These were 2.3lbs together...I finished mine. My wife only ate half of hers for dinner.