It's that time of year again-time to hop on out to your backyard for an EGG hunt. If you're lucky, you'll only have to search as far as your patio! Planning on cooking Easter
Sunday
? Check out our
Easter Menu
. If you're looking for a sweet treat to enjoy with the whole family, try at least one of our sweet treats, if not both:
Grilled Peeps
&
Carrot Cupcakes
. Lastly, if you're having company, our
Pinterest
page has lots of ideas for entertaining. We hope you have an EGGstra tasty holiday!


The Big Green Egg headquarters has moved - come visit our new location and check out the museum! 3786 DeKalb Technology Parkway, Atlanta, GA 30340
Swamp Venom Boston Butt! W/ Pics!
I put this on around 1 a.m. I know why am I up that late! HAHAHA It is never too late to egg! I used mustard for the base and covered in swamp venom rub, a touch of salt and pepper, and some kroger brand pork rub. I put it on at 225 and did not open it till IT hit 195! Cooked indirect with only water in the drip pan and using hickory chips.
This is it at 195 IT about to come off the egg!
Look at how clean this bone pulled out!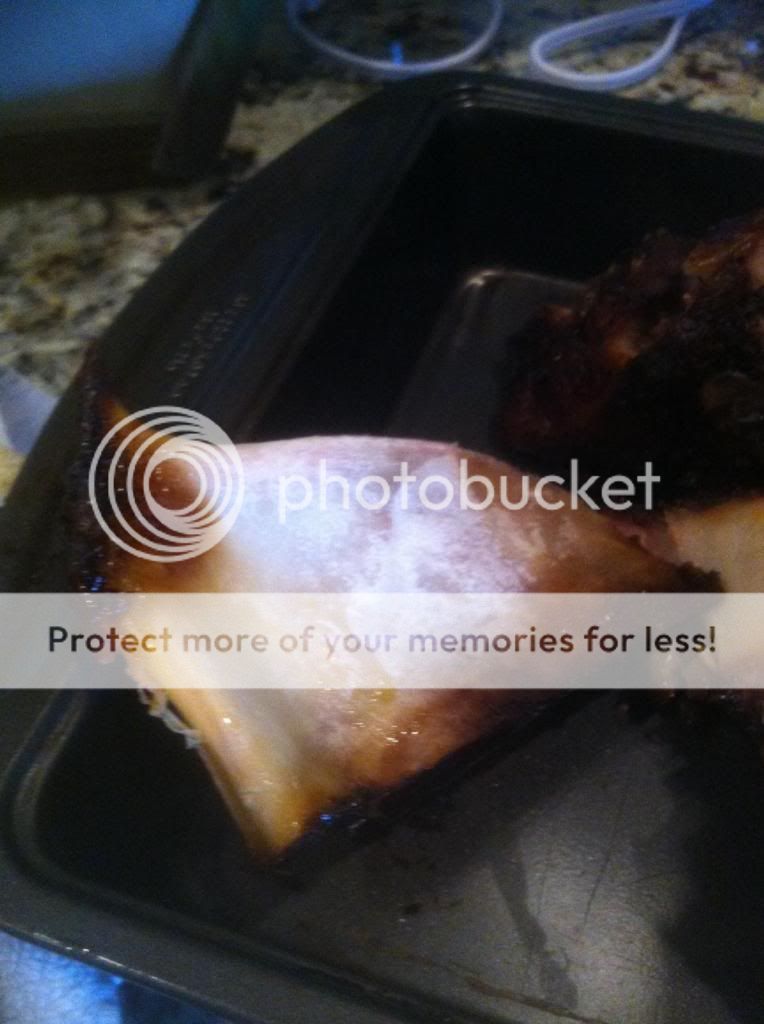 Shredded it with the BGE bear claws!
Then added Sweet Baby Ray's bbq sauces. The one on the left is the vidalia onion variety and the one on the right is the honey chipolte! Wow were these good additions! I actually grew up in Vidalia so anything with that name on it must meet a high standard for me to say it is good! This was amazing on pulled pork.
The bark on this butt was the best I have ever tasted so far!