There are two very delicious food holidays coming up that we wanted to share with you all because cheese and guac deserve to be celebrated!
Guacamole Day
is on September 16th and
Cheeseburger Day
is on September 18th. Happy cooking EGGheads! It's time to think about getting out to one of the many #EGGfests around the country -
see a list here
Successful Elder Ward Pulled Pork
I made pulled pork this weekend on my BGE and couldn't be happier with how it turned out. So happy that I am making my first post! It was 2 pork shoulders - 8.5lbs & 6.5lbs. I followed the Elder Ward rub recipe and general cooking method. I tried to follow his philosophy to setup correctly and then you can move on with you life while it cooks...unfortunately, I thought about it with total obsession. Hopefully next time I will be a little more confident & can relax.
All rubbed up and ready to rest
Resting for 2 hours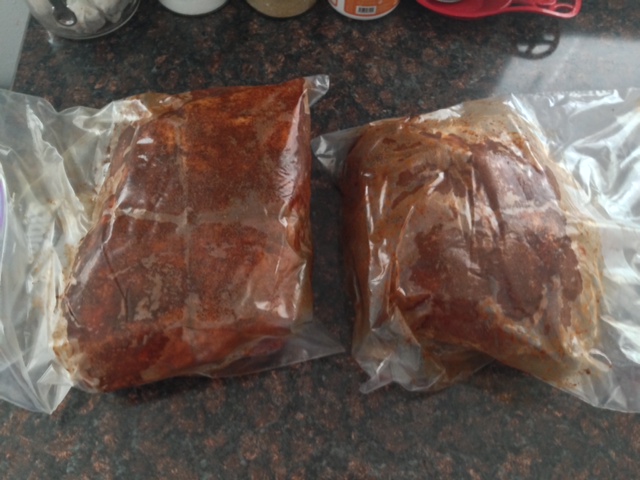 Ready to go - 6:30PM on Friday
Done deal...12:30PM on Saturday - 18 hours @ 250 dome temp indirect
(what looks like a mouse on the grill is my pit thermometer clipped onto a lava rock)
I double wrapped them in extra strength foil 2 times and put them in a cooler for 2 hours.
Ready to pull @ 2:30PM
After pulling I mixed in a very light mixture of the
The Traditional North Carolina Sauce & stock.
Ready to eat @ 3PM on Saturday
A delicious BGE pulled pork sammich -
Add a cold beverage & the FL sunshine & you have the makings for a great weekend.