It doesn't get much hotter than the EGG cookin' in July! Make sure to keep yourself hydrated with a bit of whatever you're using for the
Beer Can Chicken
.
Ice Cream Sandwiches
are also a great way to stay cool. Looking for some great ideas for a summer cook out? Try out a
Pimento Cheeseburger
or
Dr. BBQ's Spare Rib Surprise
. Just don't be surprised if your neighbors stop by for a quick bite when they smell what you're cooking!
Big Green Egg headquarters has moved - come visit our new showroom and check out the museum and culinary center too! 3786 DeKalb Technology Parkway, Atlanta, GA 30340
A Porcine Pictoral....or "Chubby Chops".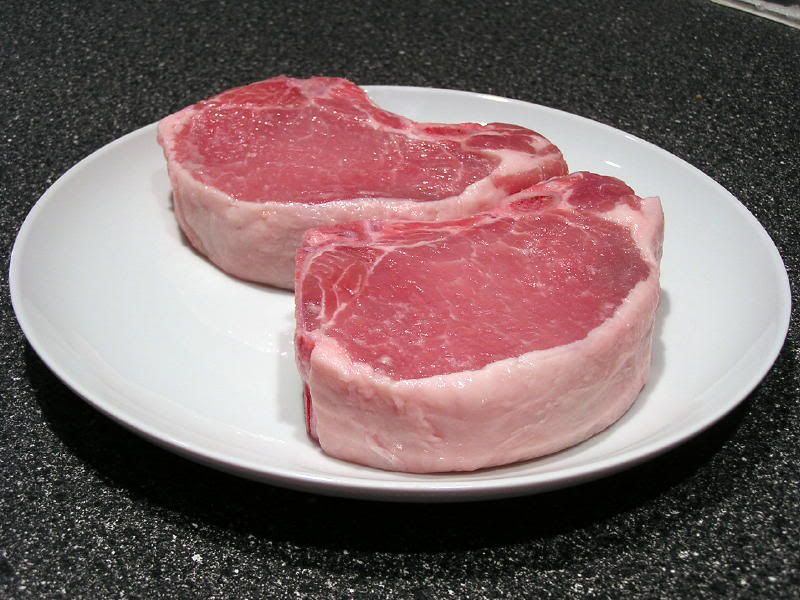 <p />
This title..."Chubby Chops"(my wife's comment) is somehow unsettling,now that I see it on paper!![p]Aaaannnnnyway.....[p]Pictured above are two, beautiful 1.5" "Berkshire" Rib Chops! [p]Brine:[p]1/2 cup Dark Brown Surgar
1/3 cup Raging River
1 1/2 cups hot water
1/4 cup Knob Creek
1 tsp Oriental Mustard powder[p]*stir well to disolve..add 1 cup ice to cool and add Chops*.[p]Here they are after a 2 hours, brined, rinsed. and dried.[p]Ready to go!![p]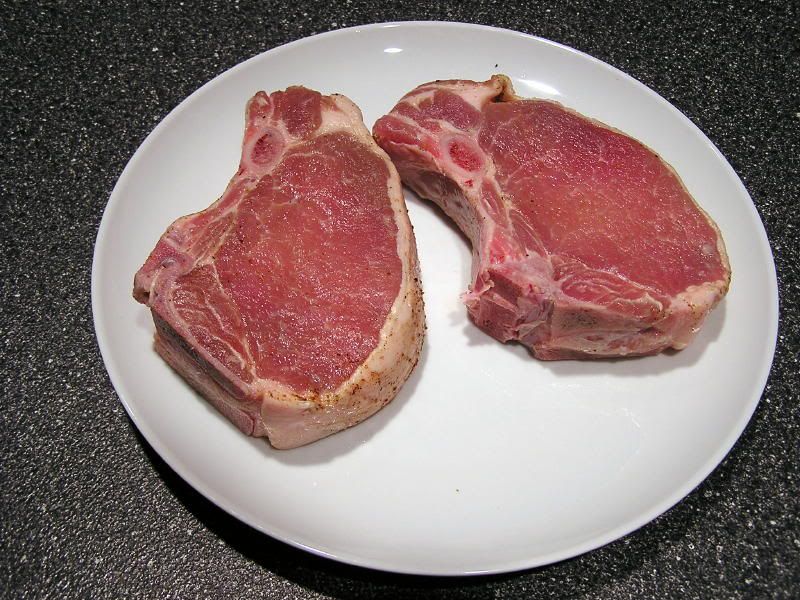 [p]Liberally dust with more Raging River! (from the home office in Failfax, Va.)[p]Sear 90 seconds @ 600, rested 15 minutes, finished @ 450 4 minutes a side.[p]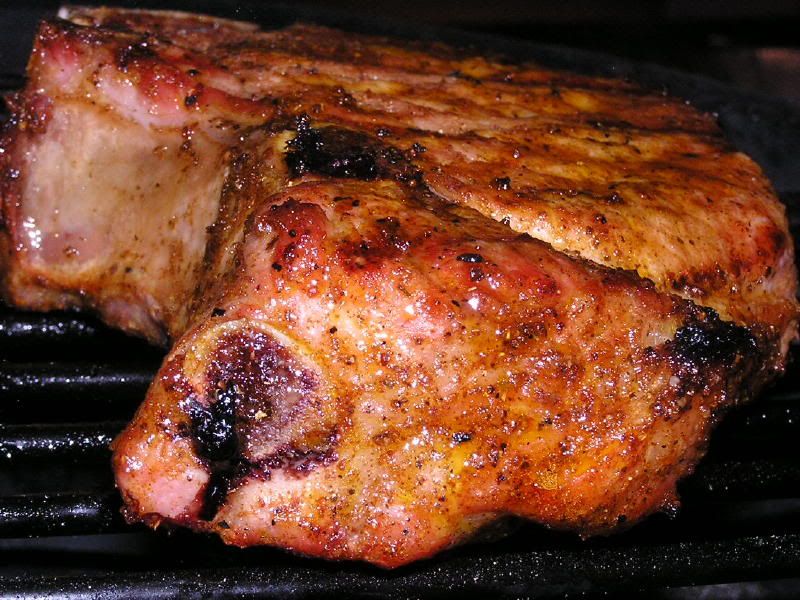 [p]Pulled @ 138 degrees., rested 5 minutes...150 finished temp.[p]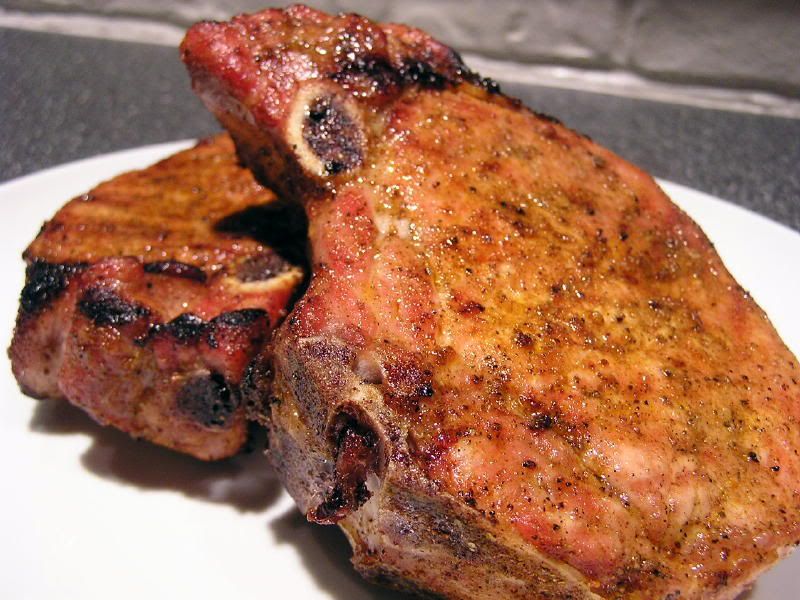 [p][p][p]

I spent most of my money on good bourbon, and bad women...the rest, I just wasted!!