Welcome to the EGGhead Forum - a great place to visit and packed with tips and EGGspert advice! You can also join the conversation and get more information and amazing kamado recipes by following Big Green Egg at:
Facebook  |  Twitter  |  Instagram  |  Pinterest  |  Youtube  |  Vimeo
Share your photos by tagging us and using the hashtag #EGGhead4Life.
In Atlanta? Come visit Big Green Egg headquarters, including our retail showroom, the History of the EGG Museum and 
Culinary Center
!  3786 DeKalb Technology Parkway, Atlanta, GA 30340.
A Porcine Pictoral....or "Chubby Chops".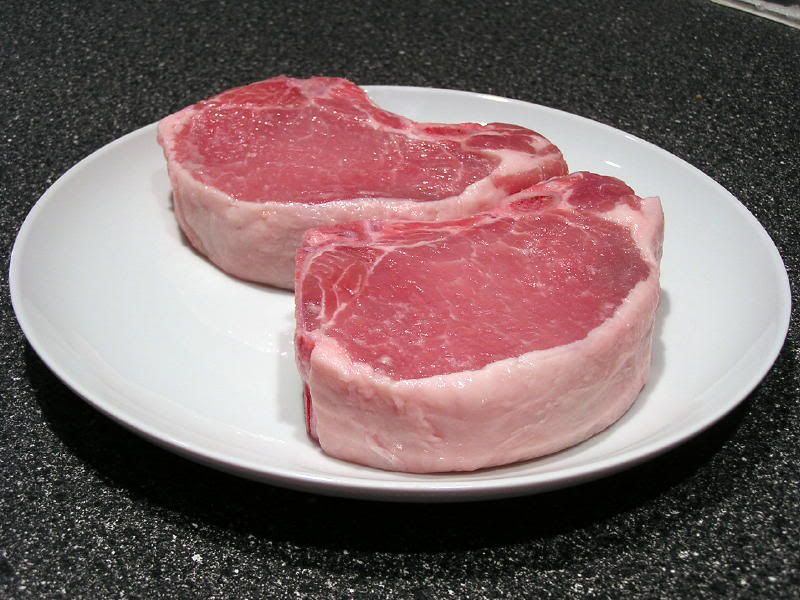 <p />
This title..."Chubby Chops"(my wife's comment) is somehow unsettling,now that I see it on paper!![p]Aaaannnnnyway.....[p]Pictured above are two, beautiful 1.5" "Berkshire" Rib Chops! [p]Brine:[p]1/2 cup Dark Brown Surgar
1/3 cup Raging River
1 1/2 cups hot water
1/4 cup Knob Creek
1 tsp Oriental Mustard powder[p]*stir well to disolve..add 1 cup ice to cool and add Chops*.[p]Here they are after a 2 hours, brined, rinsed. and dried.[p]Ready to go!![p]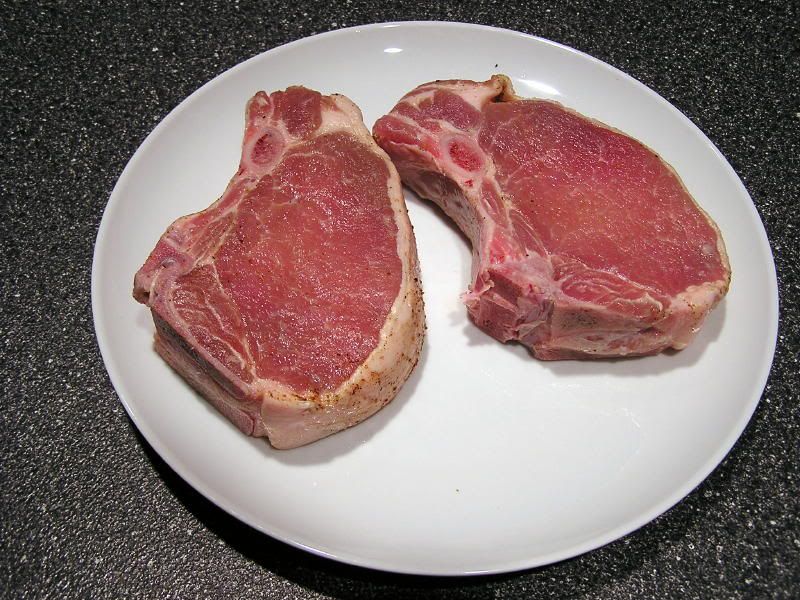 [p]Liberally dust with more Raging River! (from the home office in Failfax, Va.)[p]Sear 90 seconds @ 600, rested 15 minutes, finished @ 450 4 minutes a side.[p]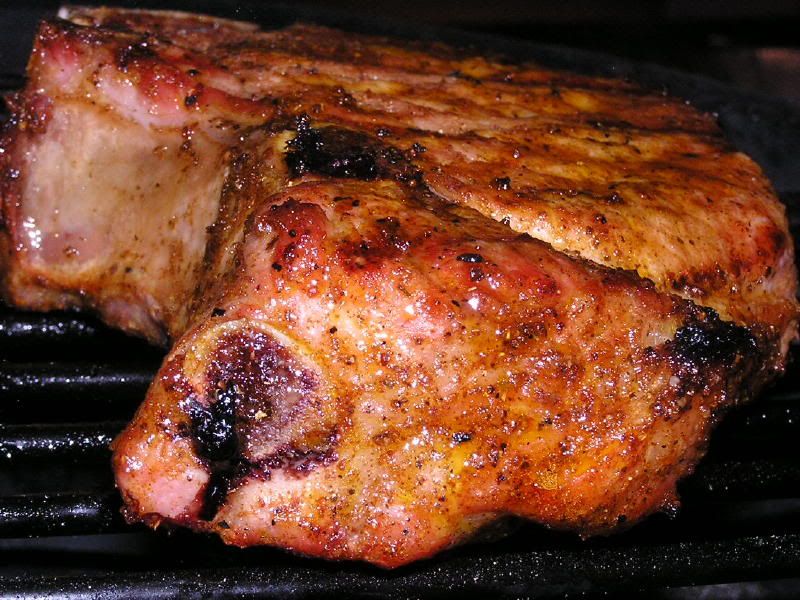 [p]Pulled @ 138 degrees., rested 5 minutes...150 finished temp.[p]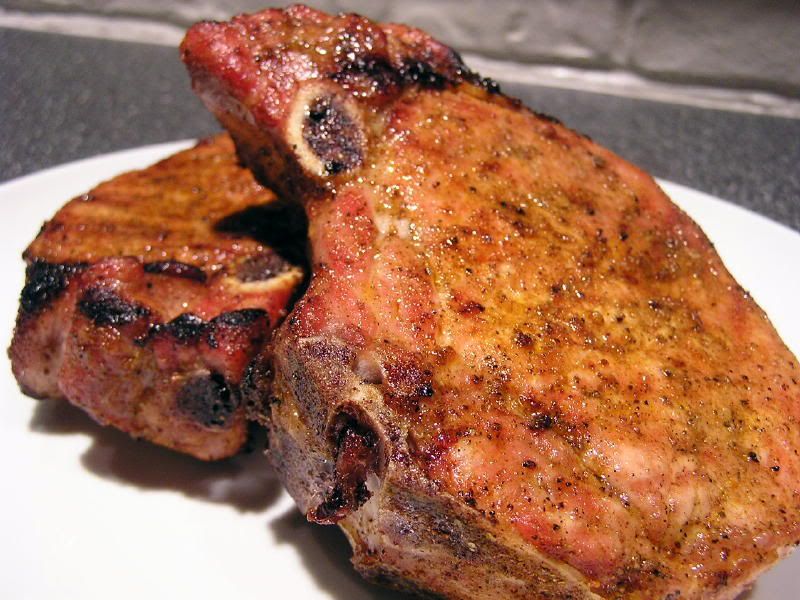 [p][p][p]

I spent most of my money on good bourbon, and bad women...the rest, I just wasted!!