Never guessed how quickly I would go through lump now that I have the Egg. Not because it doesn't burn efficiently but rather because I use it so much. In Chicago, there is an old-time charcoal distributor downtown named Berger Brothers, that distributes Royal Oak in it's many forms throughout the Midwest. They will also sell to the public along with wood chips and chunks. You can buy 40# bags of Nature Glo, which is the Royal Oak packaged lump for commercial use, for $20 or a 20# bag for $10.95. Nature Glo gets a "Highly Recommend" on the Naked Whiz site. Back in April, I bought this: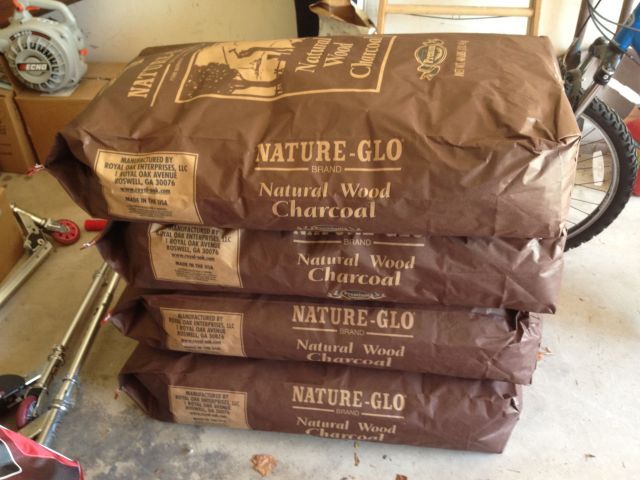 And worked my way through it in four months, which is a lot for me. Headed back downtown and reloaded this week but decided to buy 20# bags this time as they are a little easier to handle.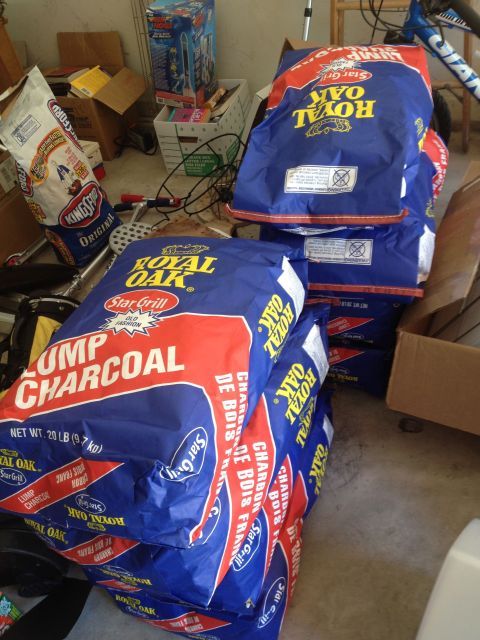 It havent used yet but supposed to be the same as the Nature Glo. It is Royal Oak made in the US but packaged for the Canadian market, hence the French writing on the bag.
And please ignore the Kingsford briquettes in the background. That is just leftovers from my Weber days!
Another one of those unexpected costs of owning an egg but one I will gladly pay!
Clarendon Hills, IL