Spreading the love this
Valentine's Day
with your EGG? Virginia Willis' three course menu is perfect for a date night! February is also National Chocolate Lover's Month, so don't feel guilty if you've been cooking a little more
dessert
than usual on your EGG. If you're looking for something a little more savory than chocolate, try some
Roasted Chicken Flatbread
or
Pork Tenderloin with Honey Mustard
.
Big Green Egg headquarters has moved - come visit our new showroom and check out the History of the EGG Museum and the
Culinary Center
too!  3786 DeKalb Technology Parkway, Atlanta, GA 30340.
Bacon Jalapeno Taco Boat's on the Small- And it's on the new diet!
We have been doing the LO-carb thing lately and following the Carb Nite Diet. The good news is that you have tons of egging options and here is one I improvised. I wanted to do Taco's and thought why not stuff the taco meat in a Jalapeño instead of a corn tortilla shell. Bacon is also a green light on this diet, so it became a modified ABT filled with taco meat-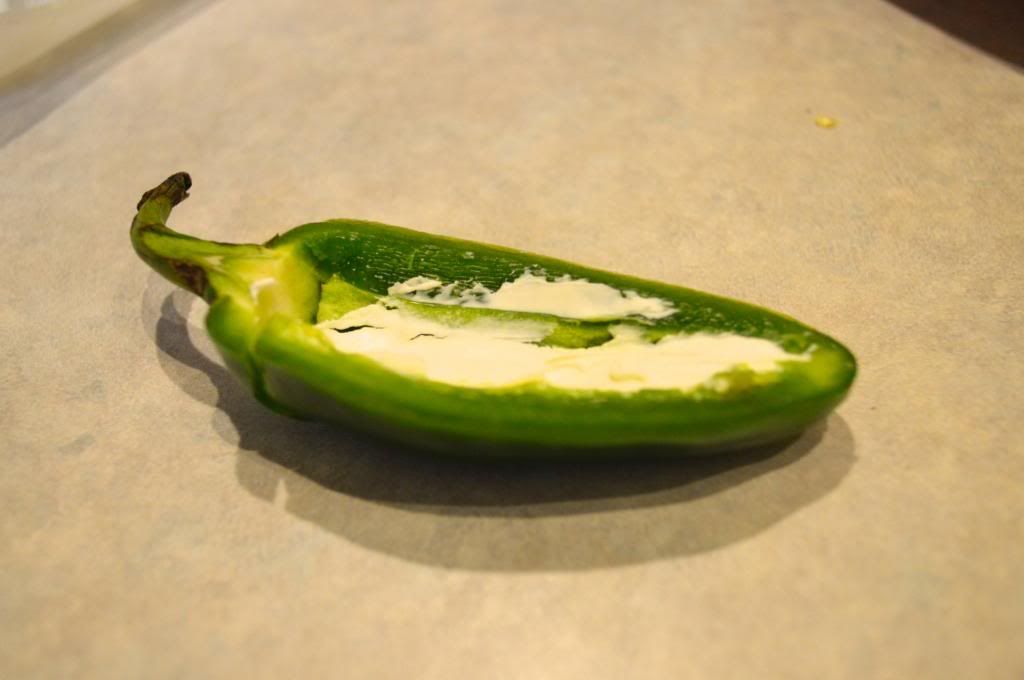 Started out with a schemear of cream cheese
Filled with Taco Meat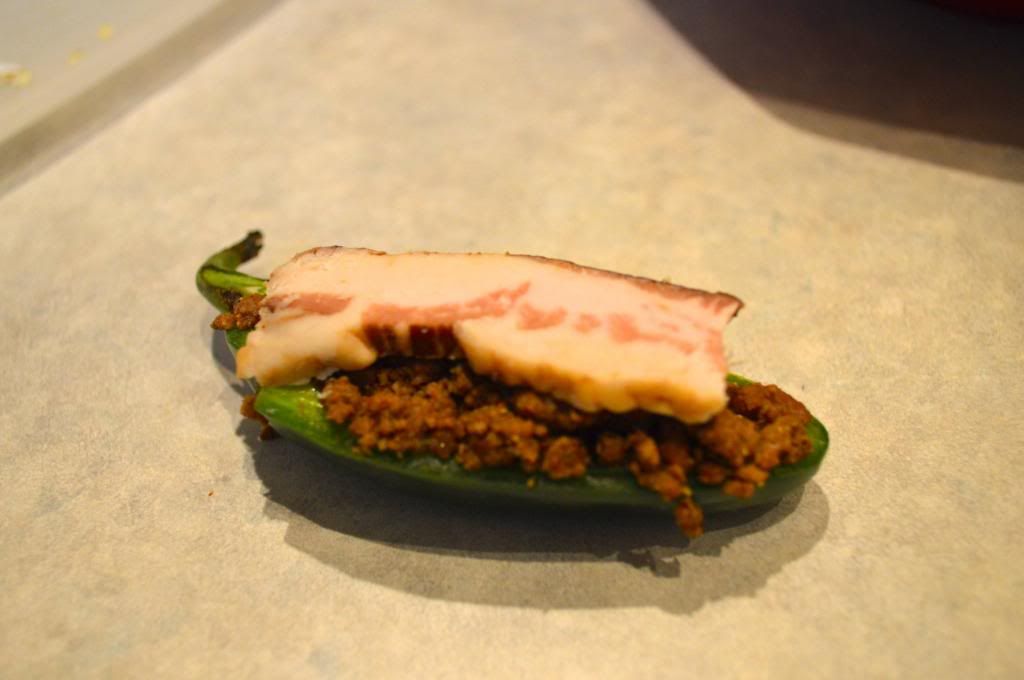 And topped with Bacon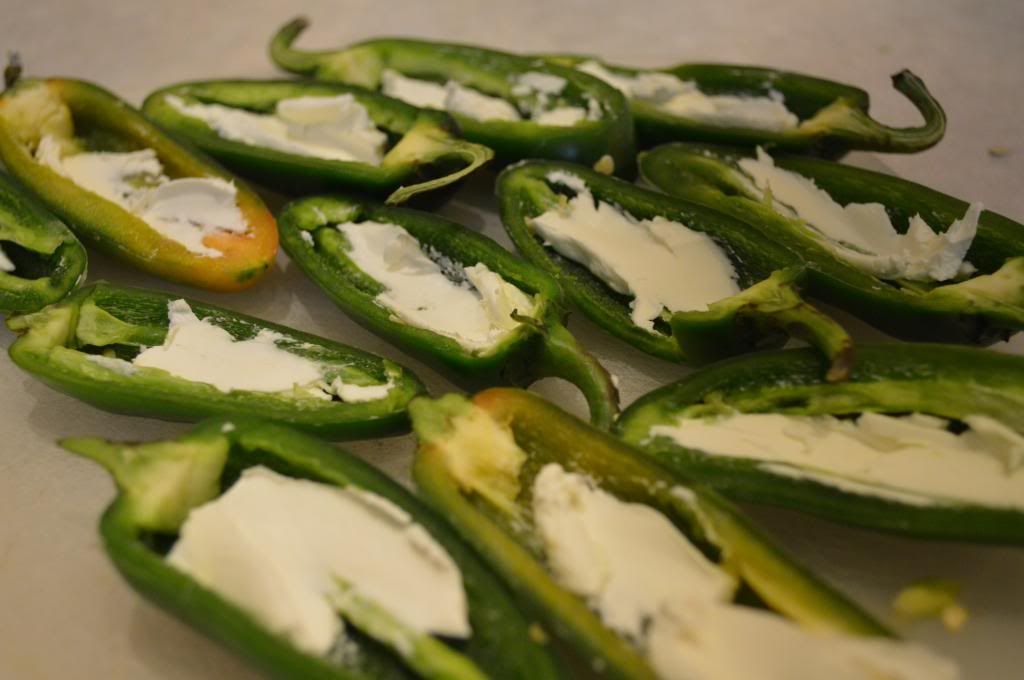 And then repeat-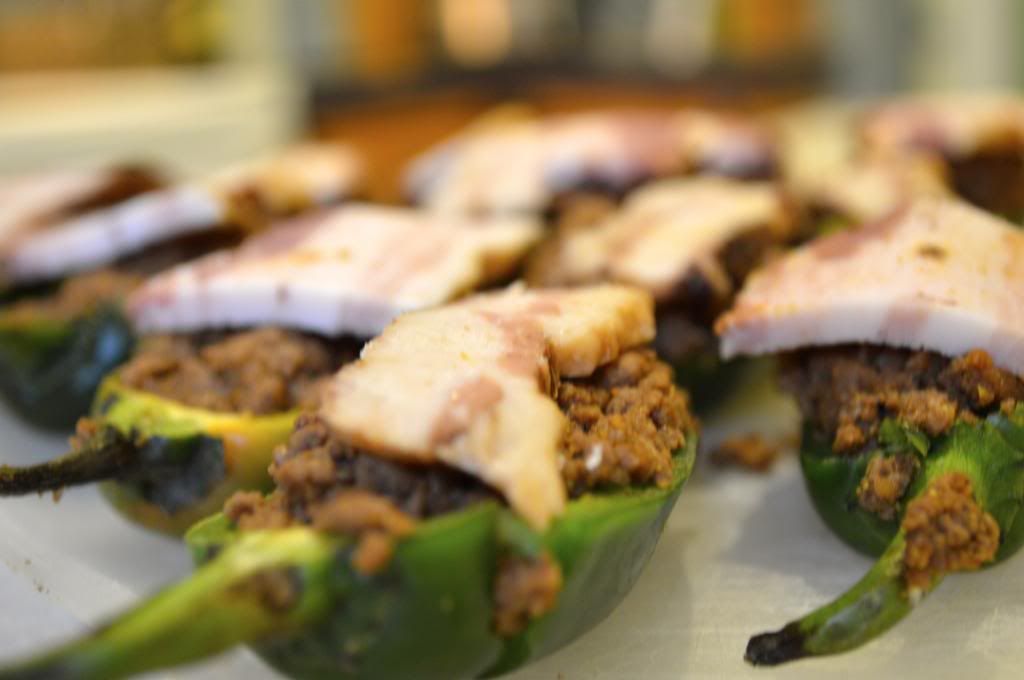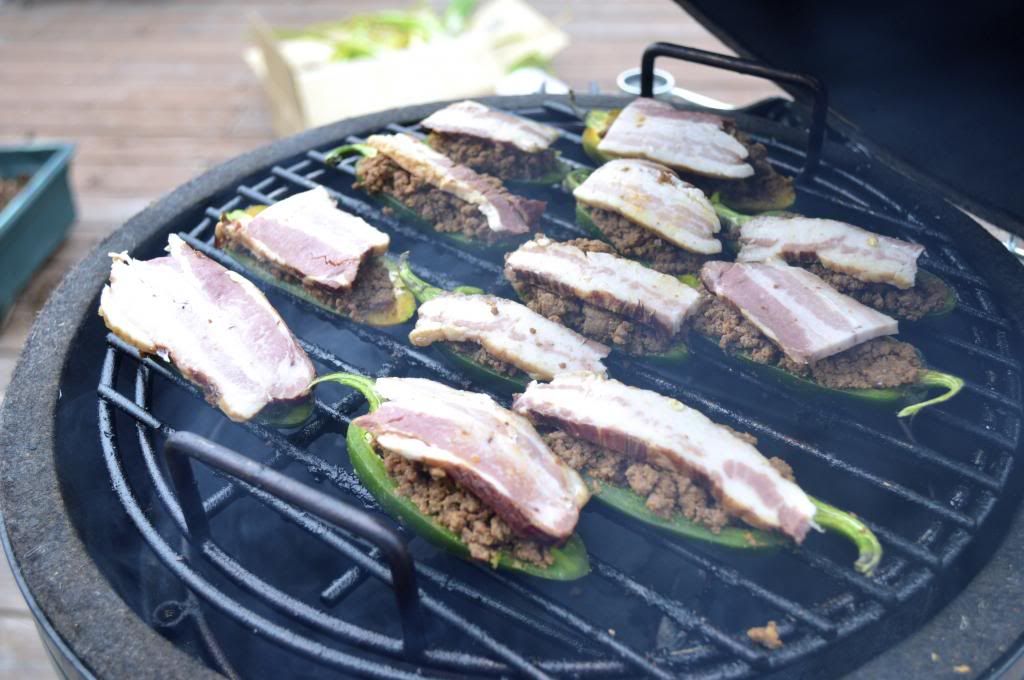 Then on to the small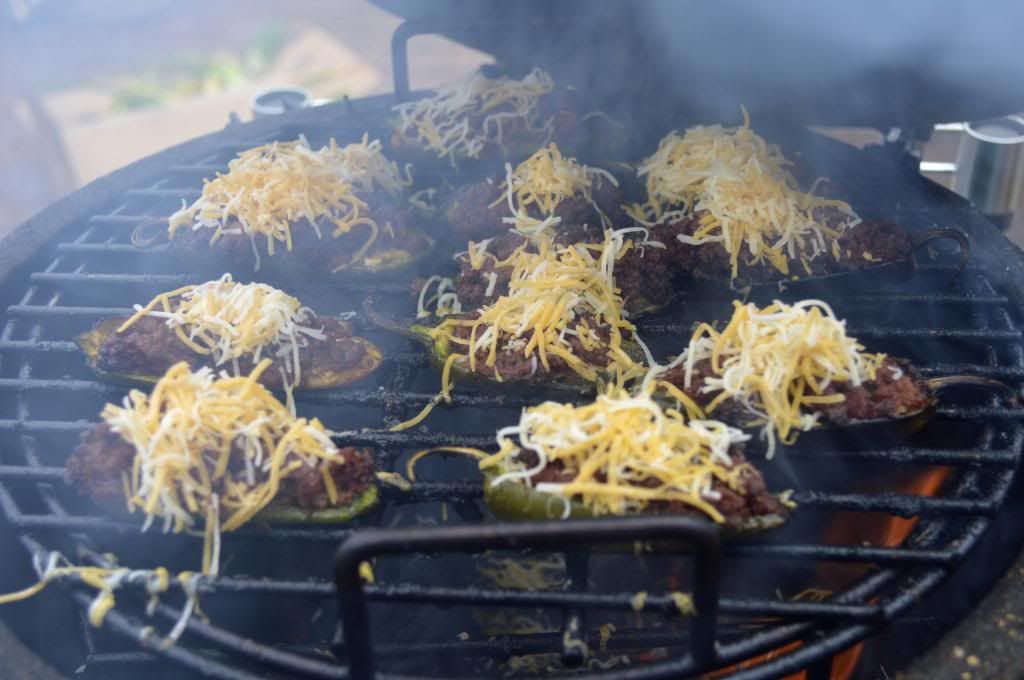 A little more cheese-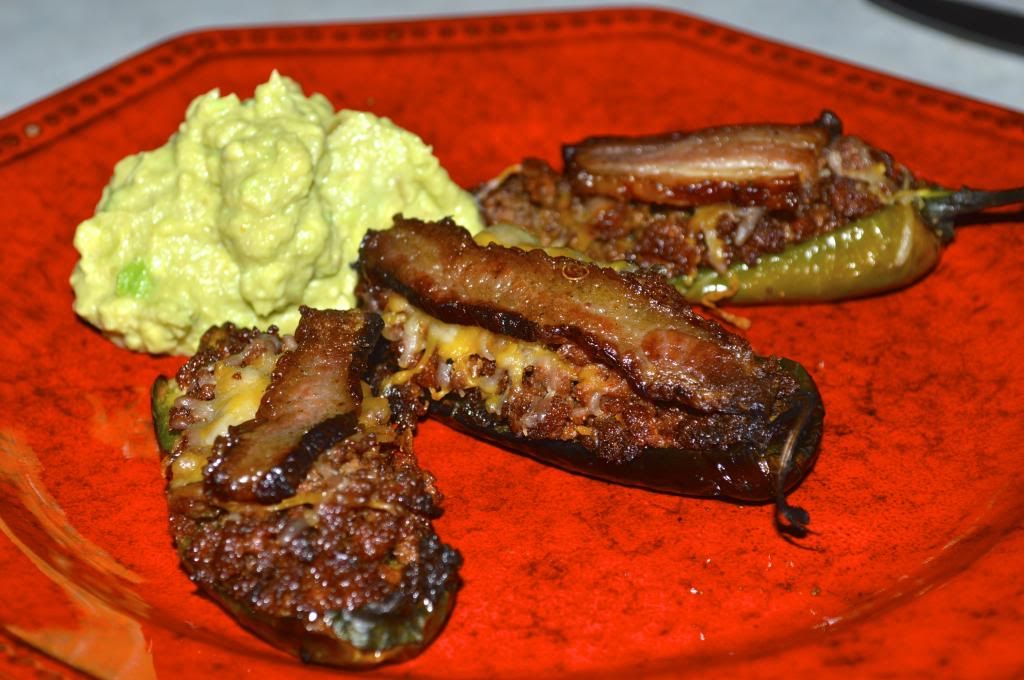 They went really well with some homemade guac! Next time, I will use some thin bacon and do a true ABT wrap rather than a bacon topping. The Carb Nite diet has been working out pretty well so far and will be interesting to see how long it goes on. Here are some links to a couple of other cooks along the same lines-
These cooks were done both on the egg and in the oven due to weather concerns.
Thanks for looking!