Pizza pie, that is! We had some leftovers from last night, and what better way to use them?
Crust from Harris Teeter, applied some olive oil and minced garlic, then used Sweet Baby Rays instead of pizza sauce. Then cheese and diced onion, the pulled pork, some more cheese, and sprinkled with bbq sauce again: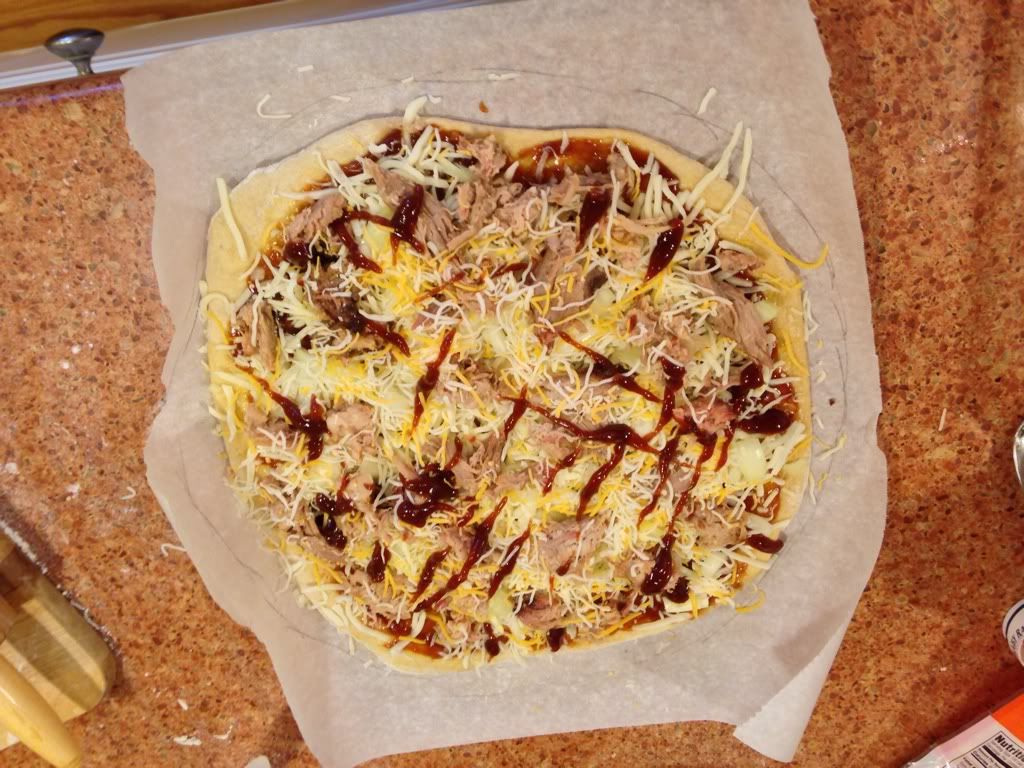 Cooked at 700+ indirect for about 8 minutes. Here it is fresh off the egg: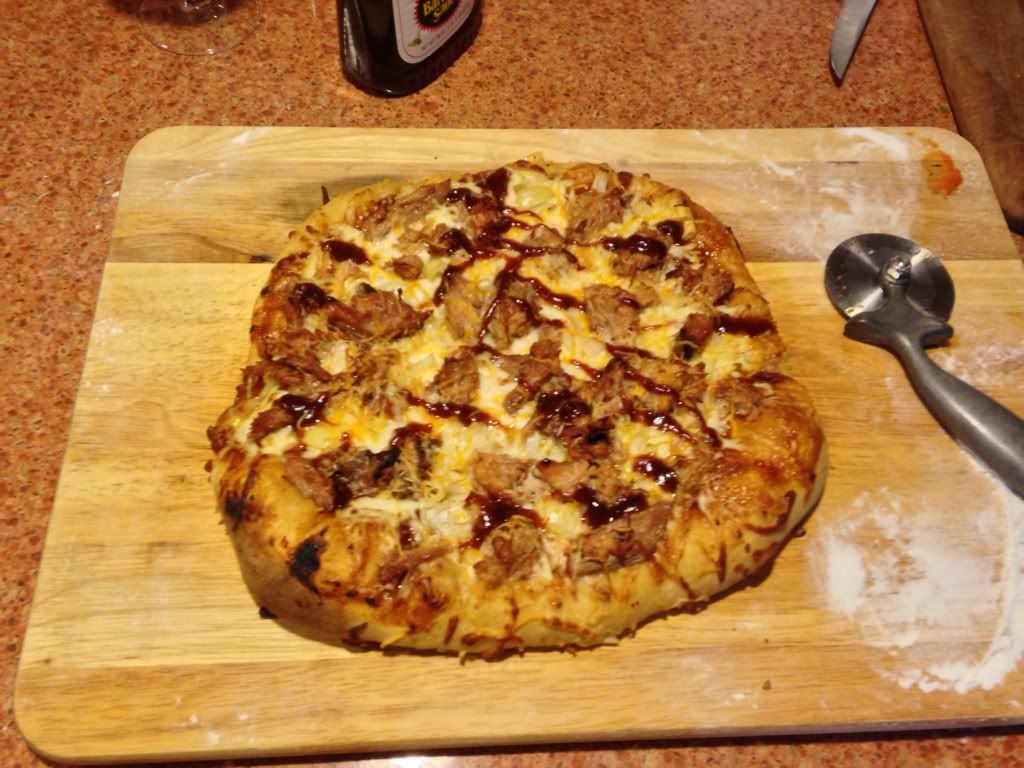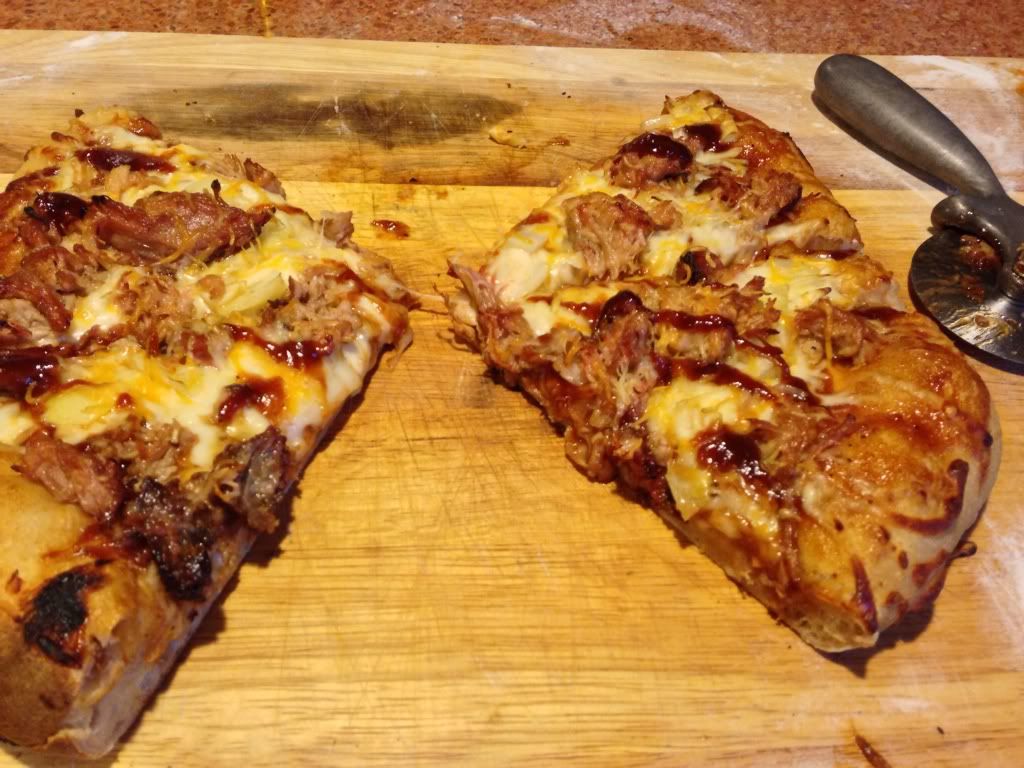 If the world is something you accept rather than interpret, then you're susceptible to the influence of charismatic idiots.
In Durham, NC, where I'm kicking ass every day, even without a basket.