Baby back ribs prepped and ready rubbed down with Dizzy Pig Tsunami Spin Dry Rub. I figured the Asian spices in that rub would go well with the Thai sauce... I was right.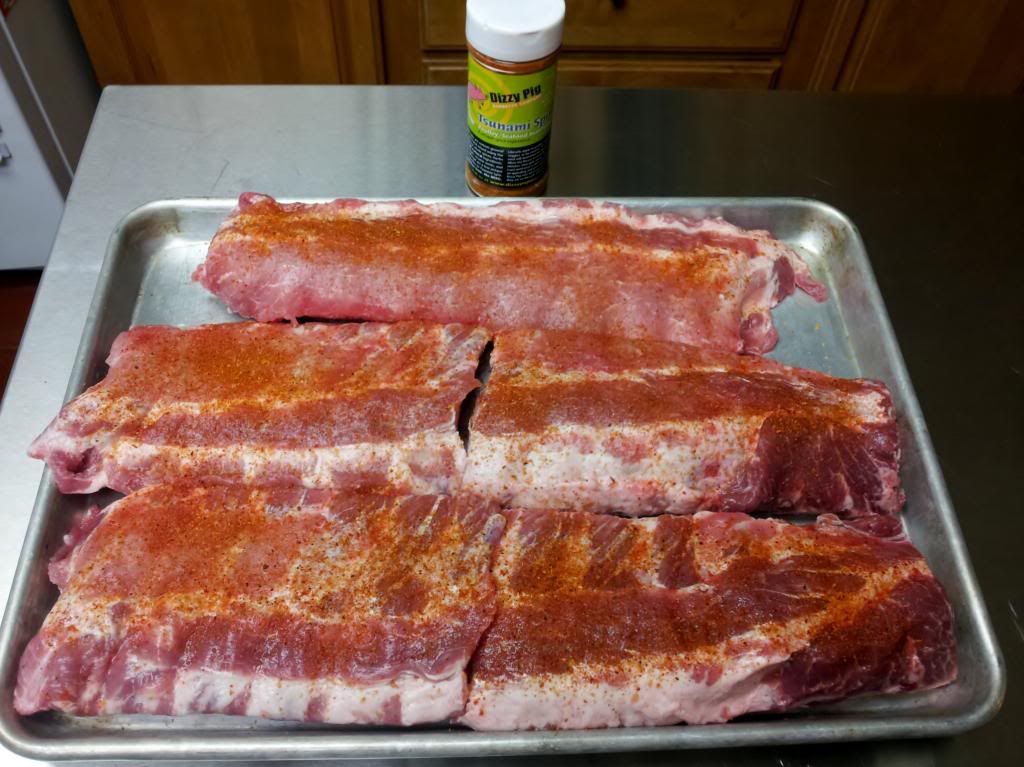 I was going to take some pictures while they were smoking, but I got sidetracked (it IS Mardi Gras after all)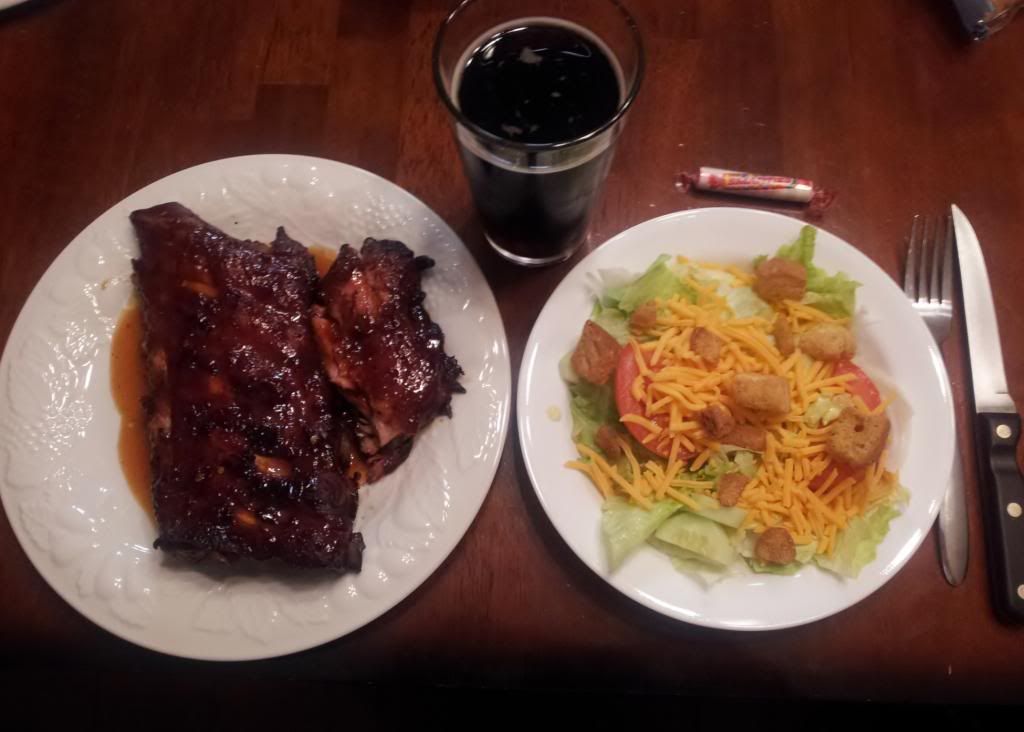 Thai ribs and a salad. I ate so much pigsickle I couldn't eat my salad... FAT Tuesday indeed... LOL.

Every time my elbow bends my mouth flies open.