We're feeling pretty super, how about you? The big game is fast approaching, and while we love football, we love an excuse to invite people over and cook even more! You too can cook like a champion with recipes from
Dr. BBQ's NFL Gameday Cookbook
: Grilled Tuna Sandwiches from Seattle and Baked Brie from New England. Who's going to win? You'll have to cook both to find out.
The 17th Annual EGGtoberfest was amazing - here are the highlights 
Click Here
BACON!!!
After seeing a couple of posts on here about making your own bacon, I decided to give it a shot. Did two types, Maple Bourbon and '3' Pepper Bacon, and they turned out fantastic. I'll never buy bacon again, especially with how cheap and easy this is. Little pic heavy but enjoy!
Maple Bourbon Cooked, excuse the wife's finger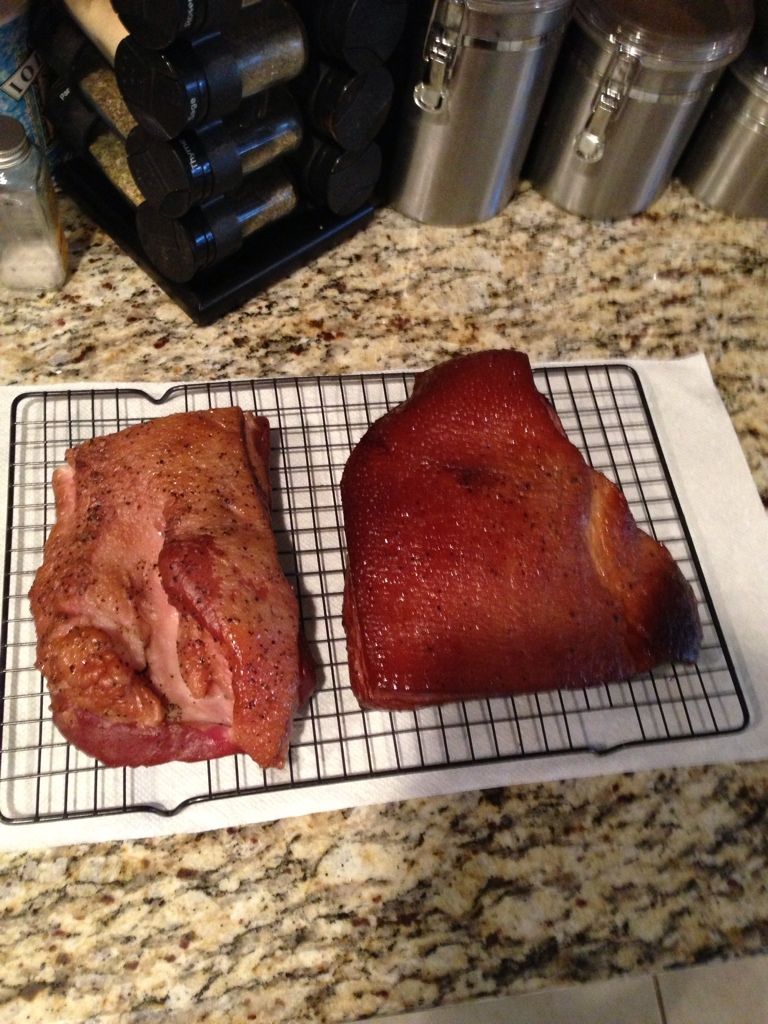 3 Pepper and Maple Bourbon just hanging out.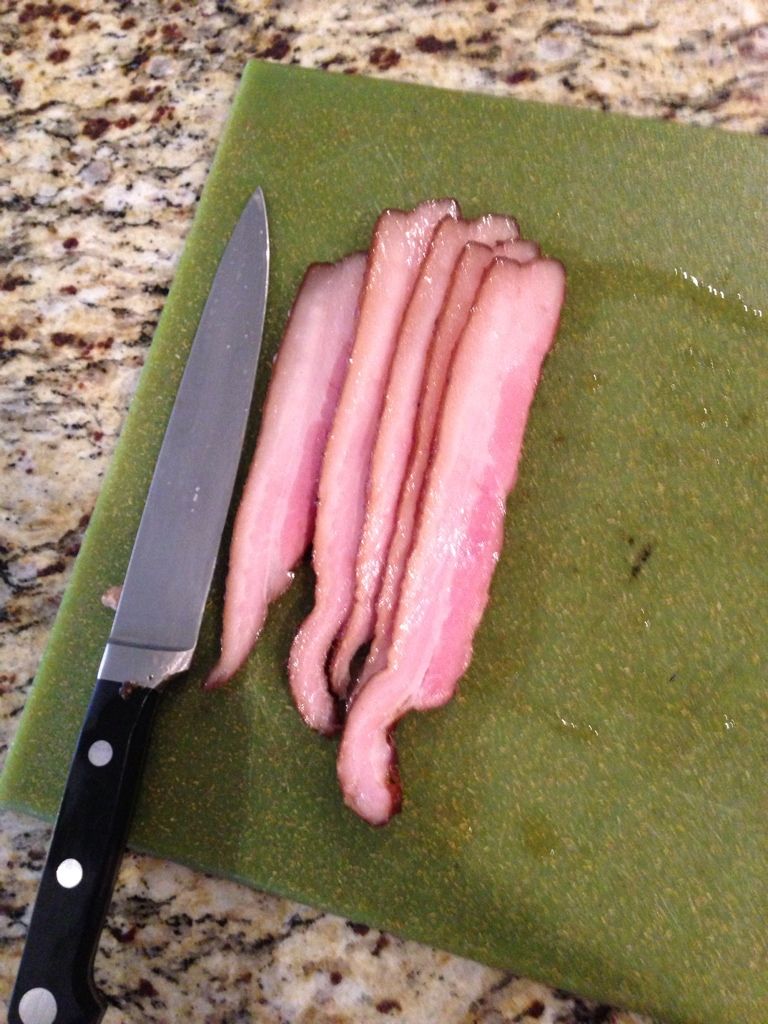 3 Pepper sliced and ready for cooking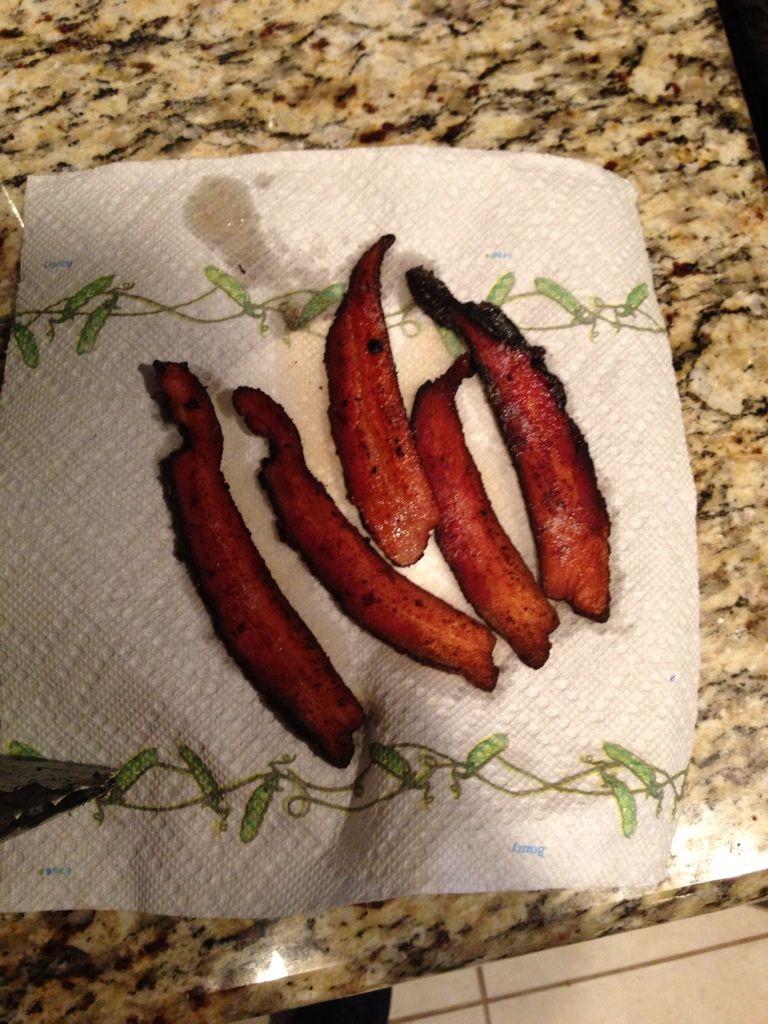 3 Pepper cooked and then quickly eaten.
This was easy so my next attempt will be at apple cinnamon. Thanks for looking