Spreading the love this
Valentine's Day
with your EGG? Virginia Willis' three course menu is perfect for a date night! February is also National Chocolate Lover's Month, so don't feel guilty if you've been cooking a little more
dessert
than usual on your EGG. If you're looking for something a little more savory than chocolate, try some
Roasted Chicken Flatbread
or
Pork Tenderloin with Honey Mustard
.
Big Green Egg headquarters has moved - come visit our new showroom and check out the History of the EGG Museum and the
Culinary Center
too!  3786 DeKalb Technology Parkway, Atlanta, GA 30340.
a tale of 2 boli
It was the best of times, it was the worst of times. Ok not really the worst of times, we had left over pizza ingredients so the night before I whipped up a batch of the zippylip cold rise dough (awesome, best and easiest dough I have done). Rolled it out and made 2 Stromboli. I have had a love for them ever since eating at 4 kegs in vegas after a episode of triple d. I stretched the dough fairly thin and it resulted in a crispy crust. The top was done but not as brown as I was wanting in fact I left the first one on a bit too long trying to get it to brown. Ended up throwing it under the broiler for about 1.5 min to brown the top, no biggie just watched it closely. These took about 8 minutes to cook at 600* dome. Setup was plate setter legs up, stainless grid, bge extended grid, green feet then stone. this gets the stone really high into the dome. fillings were in one sauce, canadian bacon, mushrooms, cheese, a drizzle of olive oil, salt, pepper, and basil. The other was sauce, salami, canadian bacon, onions, cheese, and basil. Really a fun cook and will be doing it again.
Filled
Stuffed and ready to go!
Done but not the color on top I wanted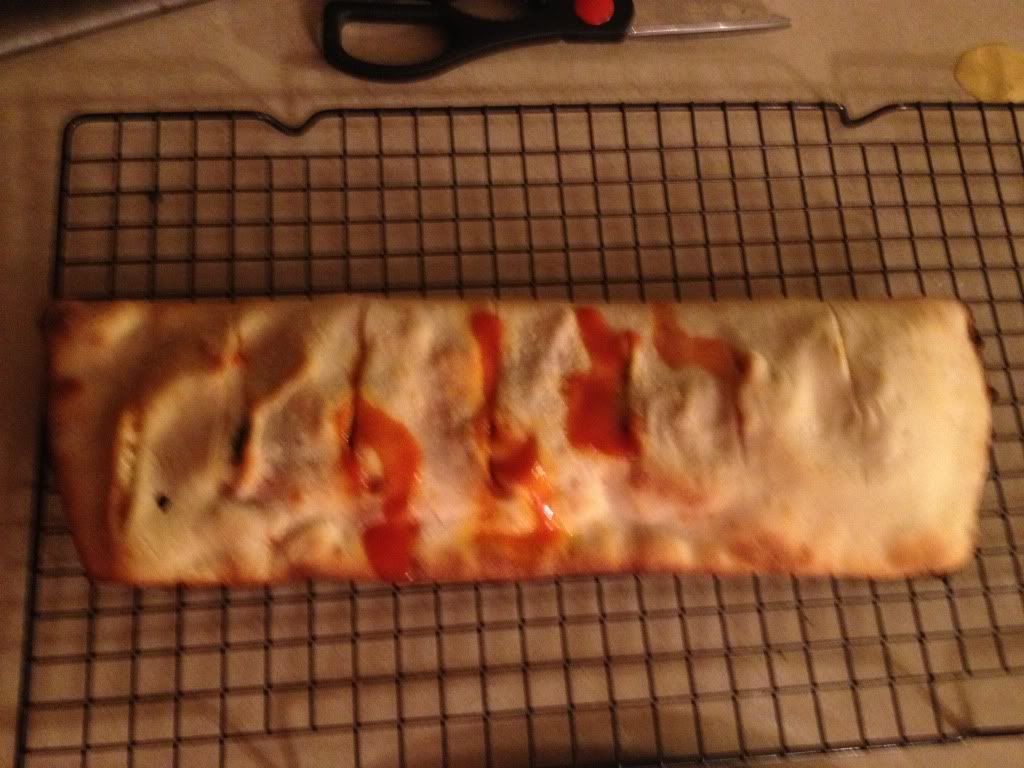 after a bit under the broiler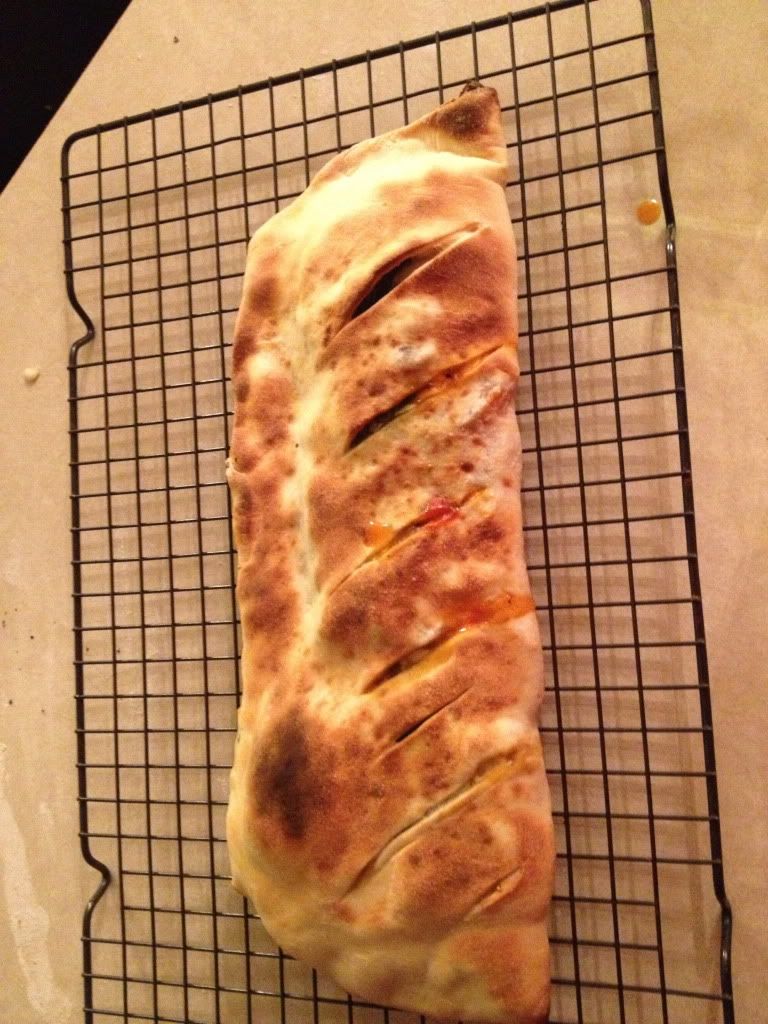 great thin crust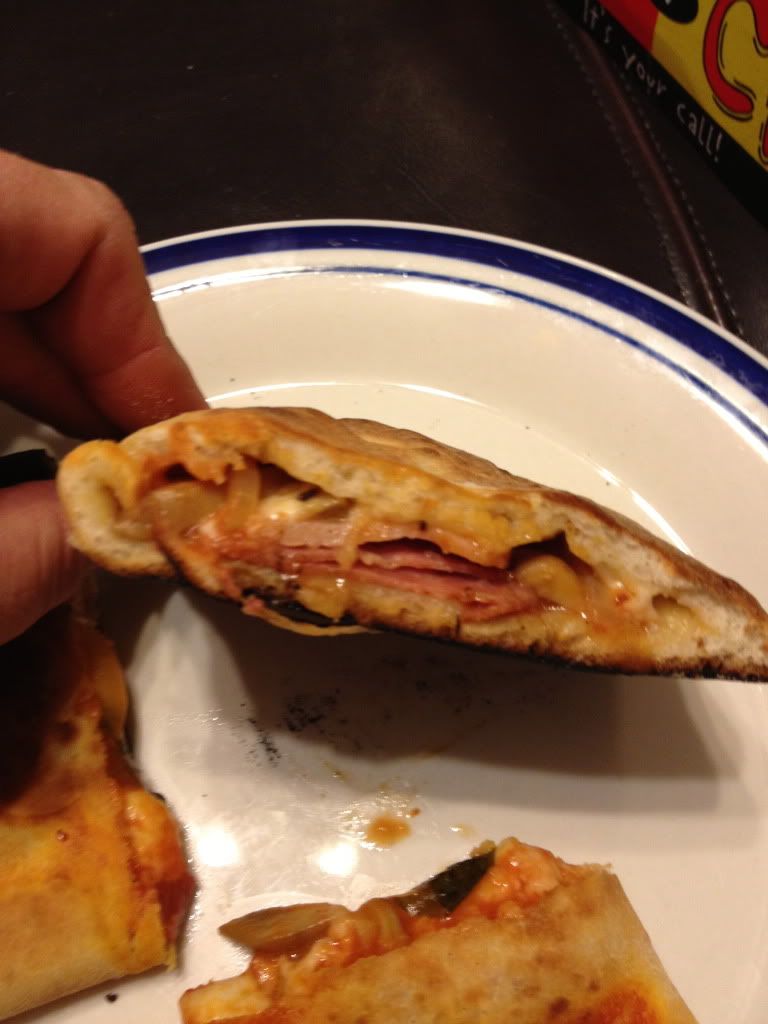 underside was done great on this one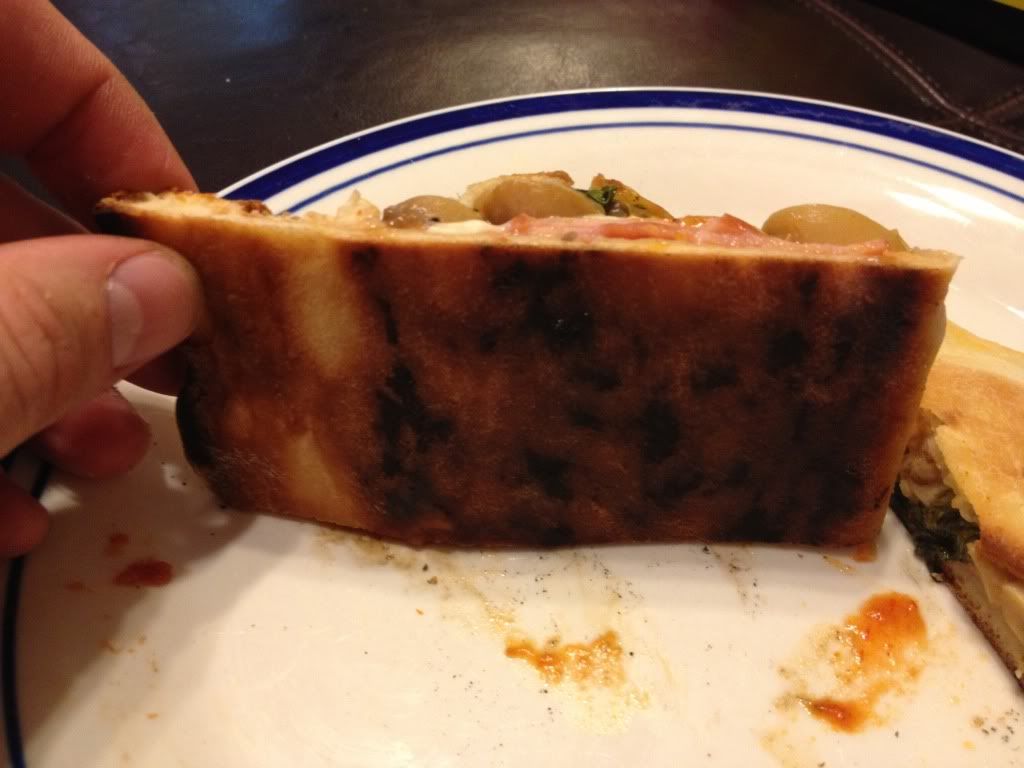 the setup