It's that time of year again-time to hop on out to your backyard for an EGG hunt. If you're lucky, you'll only have to search as far as your patio! Planning on cooking Easter
Sunday
? Check out our
Easter Menu
. If you're looking for a sweet treat to enjoy with the whole family, try at least one of our sweet treats, if not both:
Grilled Peeps
&
Carrot Cupcakes
. Lastly, if you're having company, our
Pinterest
page has lots of ideas for entertaining. We hope you have an EGGstra tasty holiday!


The Big Green Egg headquarters has moved - come visit our new location and check out the museum! 3786 DeKalb Technology Parkway, Atlanta, GA 30340
Elk burgers with crunchy Jo-Jo egged potato's-
Peeking out the back door today and found this feller dangerously close to my egg.
I am not much of a Venison man myself, but it did inspire me to defrost some Elk burger and make an old standby favorite... Cheeseburgers!
Wanting to jazz up the dish a bit I had the idea to coat some thick cut taters with a combination of spices and cornstarch with thoughts of a crunchy fried type texture.
Scrubbed up and prepped a few spuds-
Seasoned first and tossed, then added some cornstarch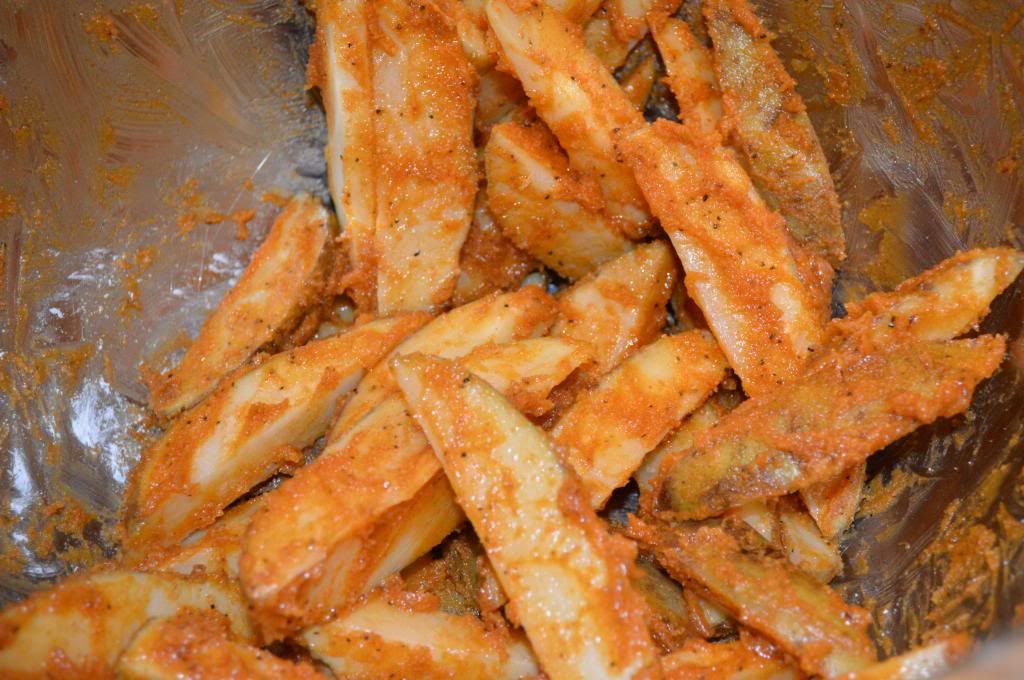 Roasted on the egg before I cooked the burgers-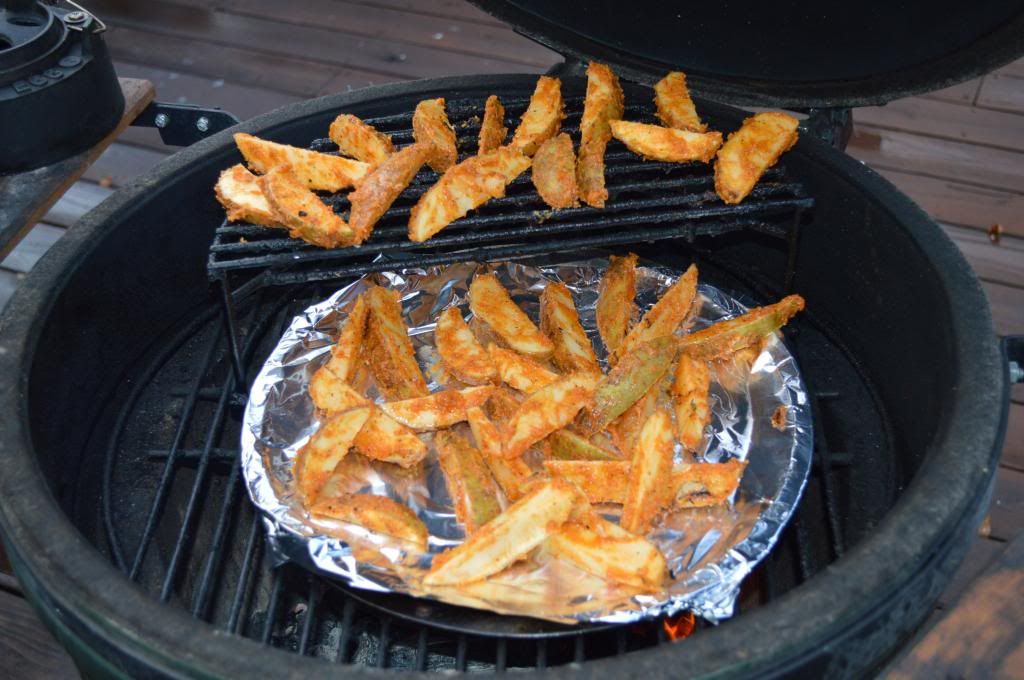 Elk burgers came out great and were topped with some Cabot cheddar cheese. Potato's were fantastic, but next time I will go with a little less corn starch. They crisped up nicely with a great crunch... Just like fried, but done outside!
Thanks for looking!