We're feeling pretty super, how about you? The big game is fast approaching, and while we love football, we love an excuse to invite people over and cook even more! You too can cook like a champion with recipes from
Dr. BBQ's NFL Gameday Cookbook
: Grilled Tuna Sandwiches from Seattle and Baked Brie from New England. Who's going to win? You'll have to cook both to find out.
The 17th Annual EGGtoberfest was amazing - here are the highlights 
Click Here
New Egger in Baton Rouge
Name is Scott and I got a large egg and table for Christmas. Finally got it all put together and I'm as giddy as a fat boy in a lunch line to fire her up. Gonna do some boudin, ribs and a drunk chicken today and plan on doing a big chunk of pig this weekend. i've learned a lot from lurking here the last few days...but I'm sure I'll have questions galore as I go. Here's to a happy new year with lots of good eatin'!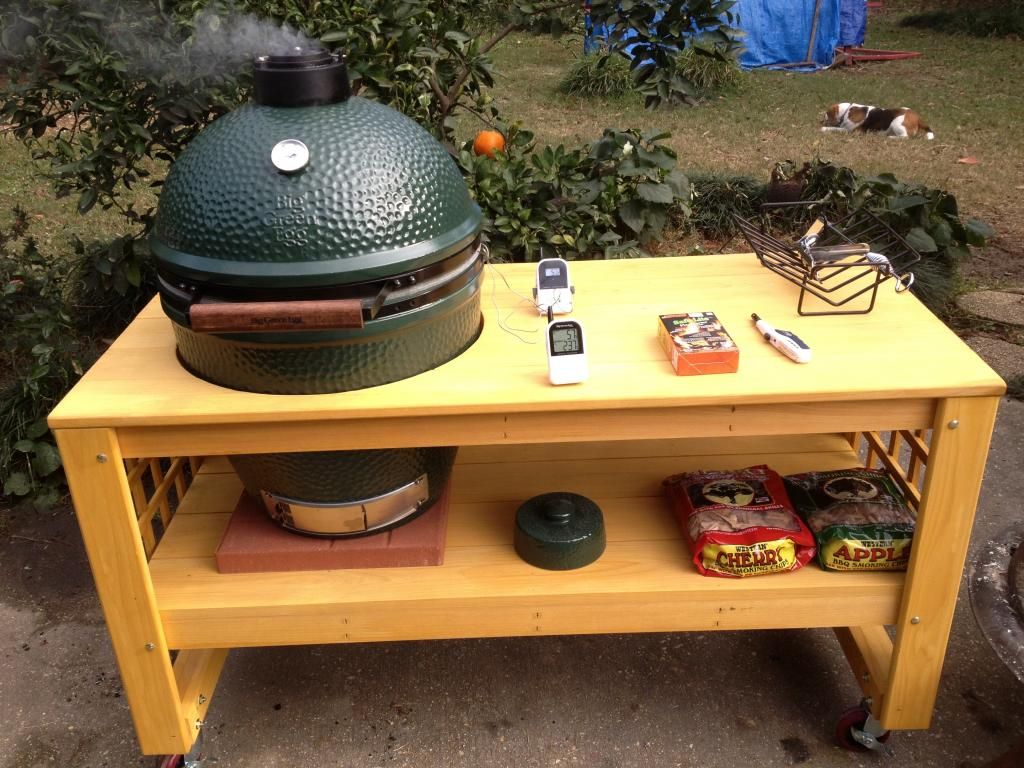 Baton Rouge, LA