Spreading the love this
Valentine's Day
with your EGG? Virginia Willis' three course menu is perfect for a date night! February is also National Chocolate Lover's Month, so don't feel guilty if you've been cooking a little more
dessert
than usual on your EGG. If you're looking for something a little more savory than chocolate, try some
Roasted Chicken Flatbread
or
Pork Tenderloin with Honey Mustard
.
Big Green Egg headquarters has moved - come visit our new showroom and check out the History of the EGG Museum and the
Culinary Center
too!  3786 DeKalb Technology Parkway, Atlanta, GA 30340.
New Egger in Baton Rouge
Name is Scott and I got a large egg and table for Christmas. Finally got it all put together and I'm as giddy as a fat boy in a lunch line to fire her up. Gonna do some boudin, ribs and a drunk chicken today and plan on doing a big chunk of pig this weekend. i've learned a lot from lurking here the last few days...but I'm sure I'll have questions galore as I go. Here's to a happy new year with lots of good eatin'!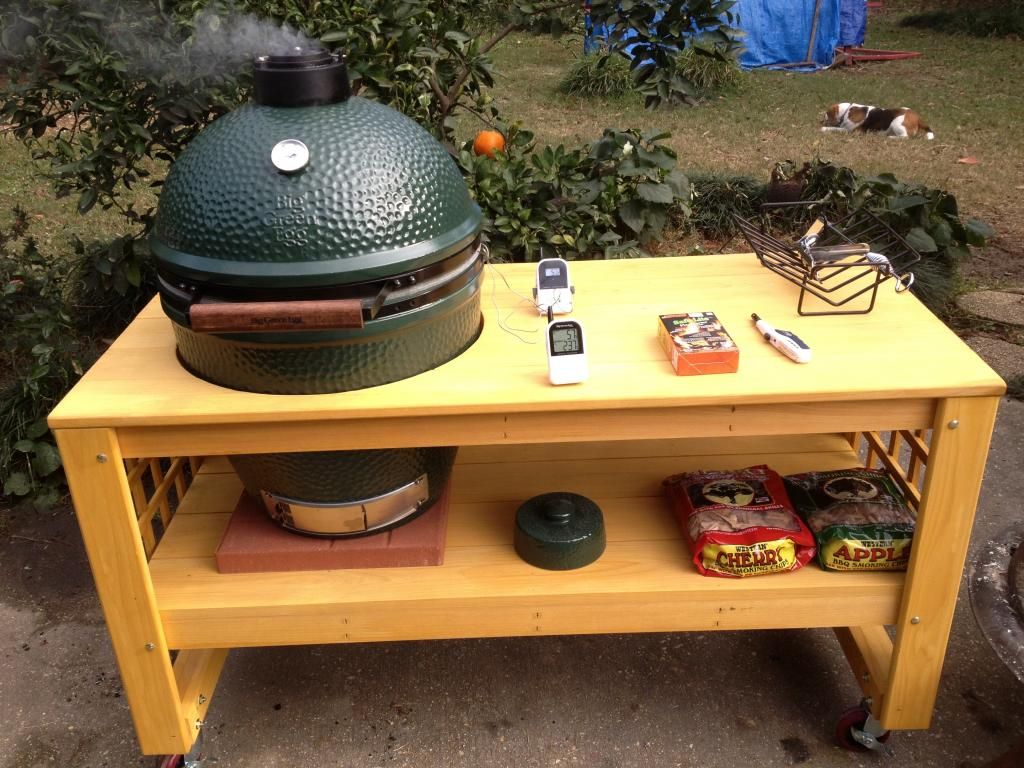 Baton Rouge, LA