It's almost Halloween and if you're cooking on your EGG, you may end up with more people knocking on your door asking for
pork chops
than candy! In case you're willing to share and want to please a crowd, we recommend warm
Margherita Pizza
,
FGL's Lemon Pepper Wings
or our favorite,
S'mores in a Cone
!

If you missed the 17th Annual EGGtoberfest here are the highlights Click Here Fall is upon us, and it's a great time for getting out to one of the many #EGGfests around the country - see a list here
New Egger in Baton Rouge
Name is Scott and I got a large egg and table for Christmas. Finally got it all put together and I'm as giddy as a fat boy in a lunch line to fire her up. Gonna do some boudin, ribs and a drunk chicken today and plan on doing a big chunk of pig this weekend. i've learned a lot from lurking here the last few days...but I'm sure I'll have questions galore as I go. Here's to a happy new year with lots of good eatin'!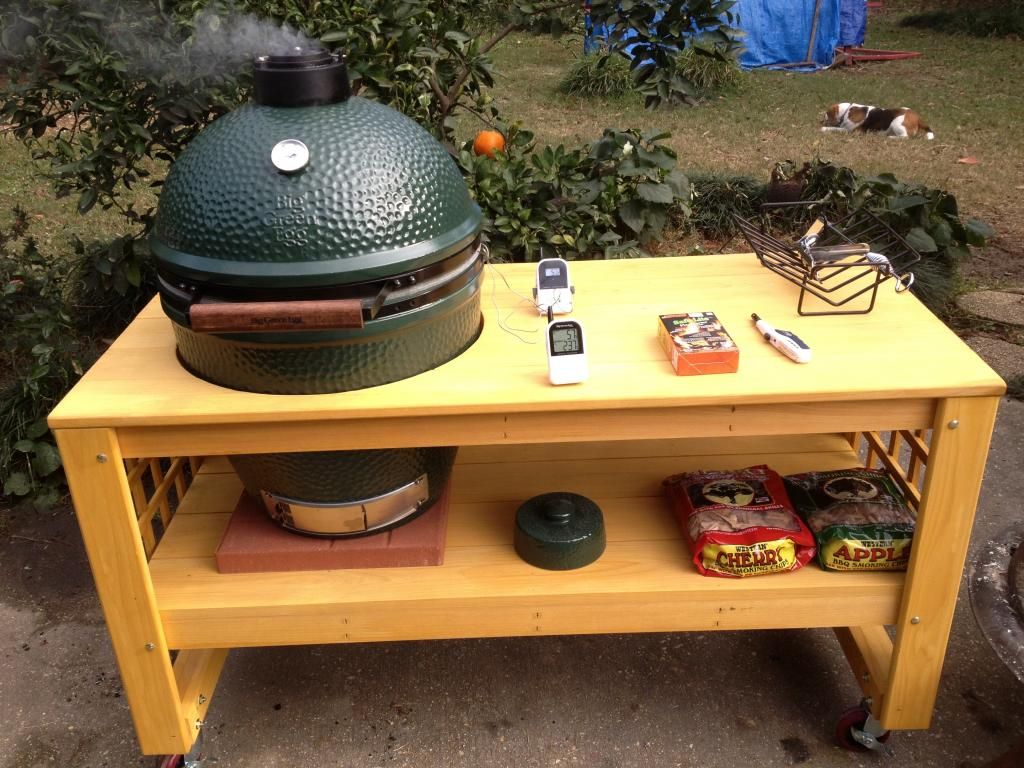 Baton Rouge, LA