Is your Big Green Egg still cooking even though it's cold out? We hope so! We love the opportunity to cook heartier meals on the EGG during the winter. Some recipes you definitely want to try are
Double Smoked Potatoes
,
BBQ Chicken Soup
,
Monte Cristo Sandwich
and
Breakfast Quiche
. These are sure to keep your stomach warm & full! We can't wait to see what winter-inspired dishes you cook!
Big Green Egg headquarters has moved - come visit our new showroom and check out the History of the EGG Museum and the
Culinary Center
too!  3786 DeKalb Technology Parkway, Atlanta, GA 30340.
Salmon Grilled on a Salt Block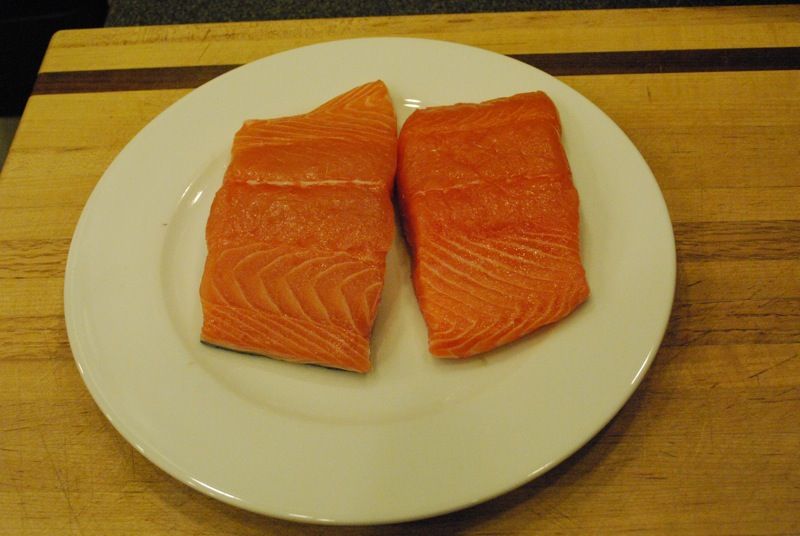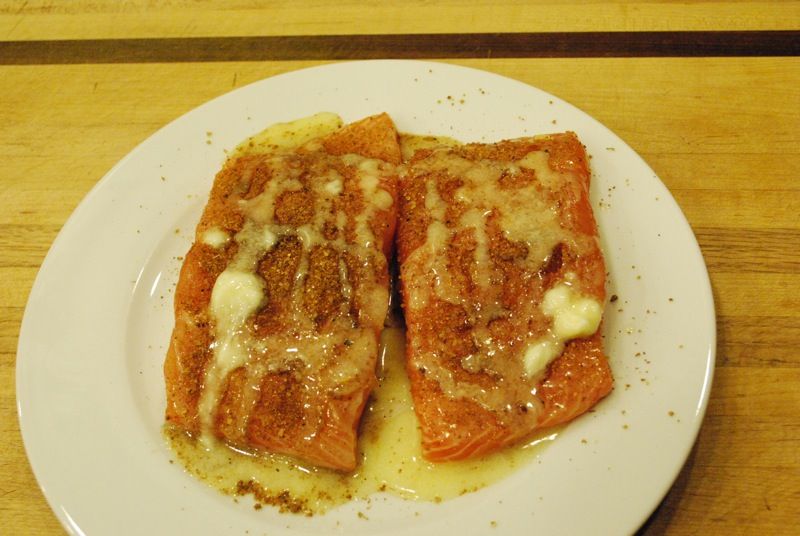 Two peace of Salmon with melted butter, lemon juice, and Dizzy Pig Raging River Rub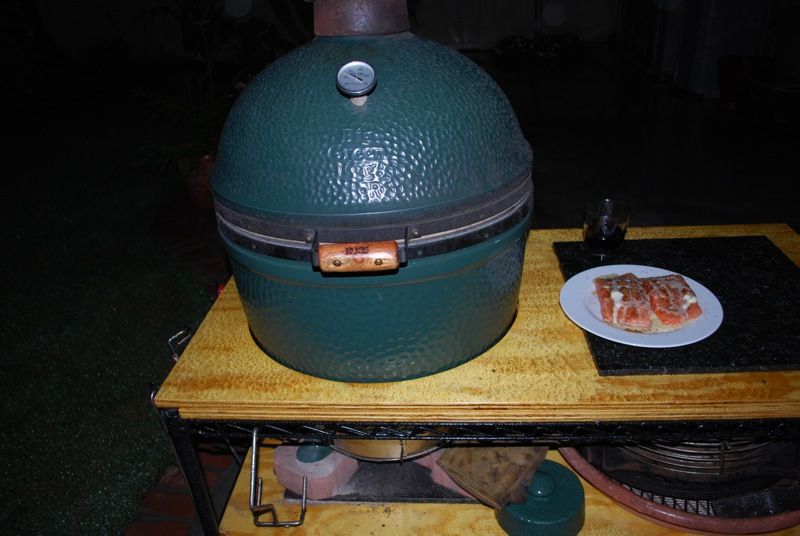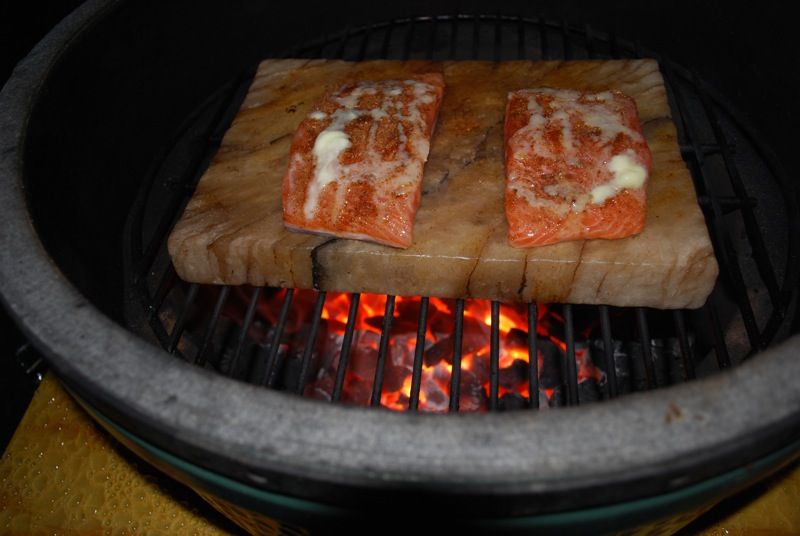 On the salt block @ 450* for 3-min.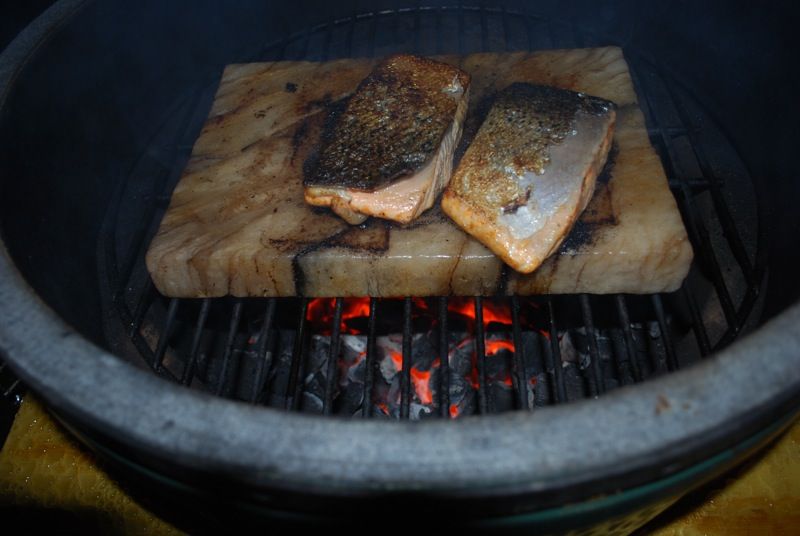 Turned over for 3-min. more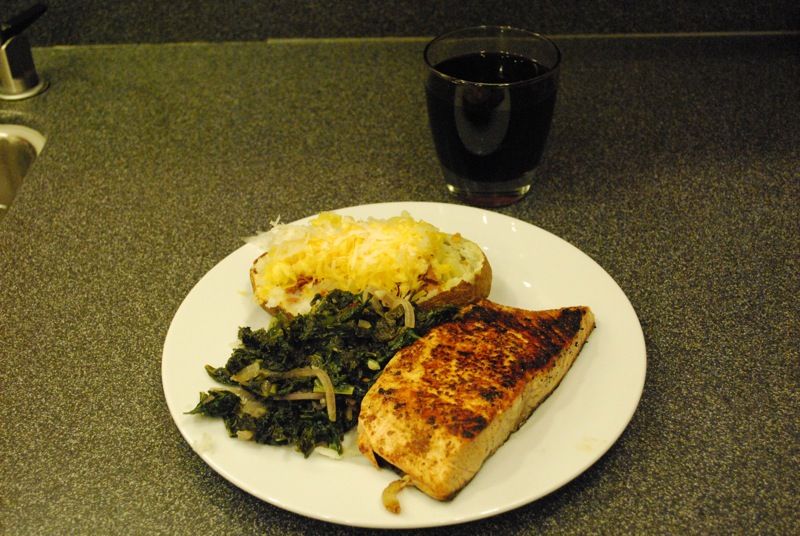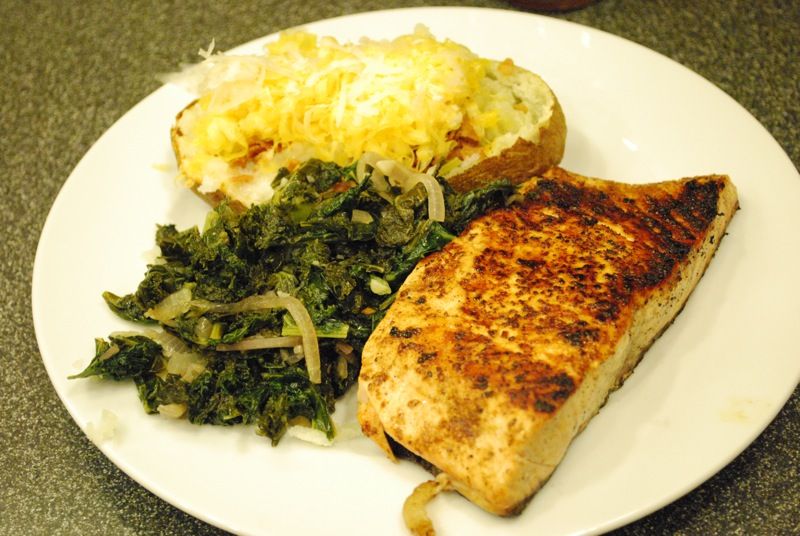 Served with Jackie's cooked Kale with red onion and garlic, stuffed baked potato with butter bacon, cheddar cheese, butter.

We really like our fish cooked on the Himalayan salt block it gives a wonderful flavor.

Himalayan salt block:

http://www.saltworks.us/himalayan-pl...ks-blocks.html http://www.dizzypigbbq.com/HTMLrubs/ragingriver.html

Thanks for looking

Ross