Too many beverages the other night and a week later this showed up at my door
It is a good idea, keeping the lump away from side vents. I gave it a test run last night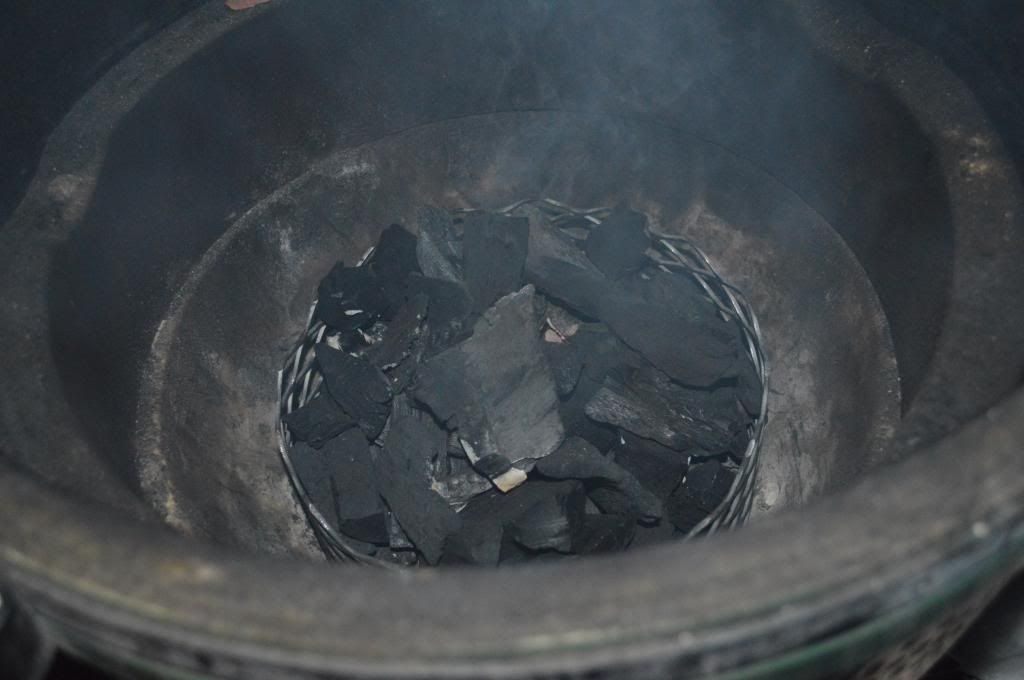 I seasoned up a couple of bacon wrapped filets with DP coffee rub, EVOO, and garlic salt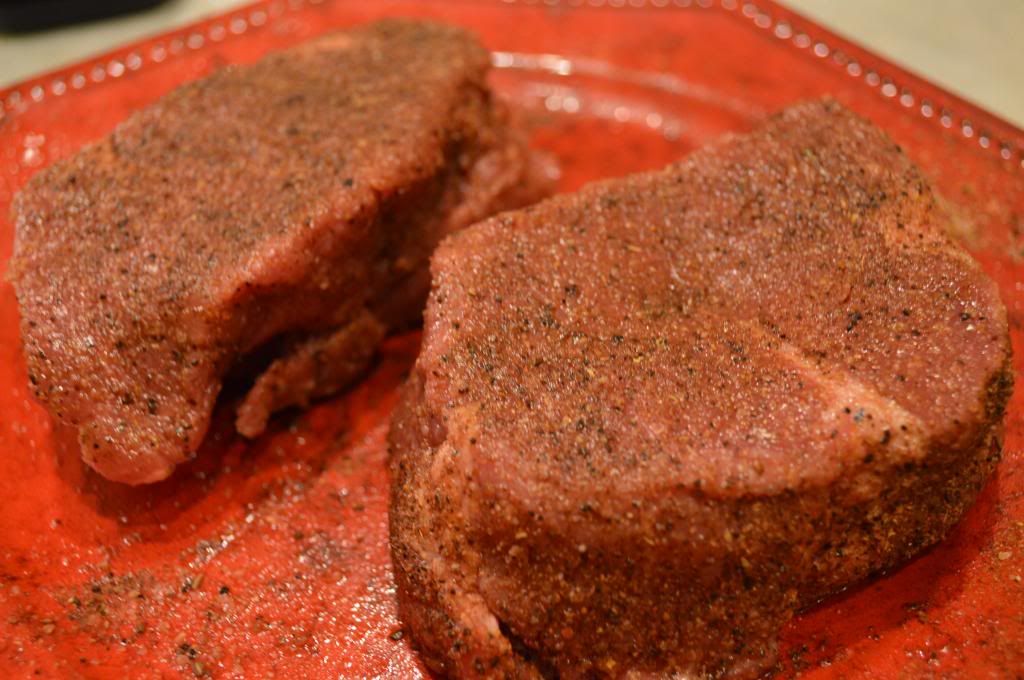 I have found that I really dont prefer bacon wrapped filet, and the bacon on these has not come out good in the past so I pitched it.
Trex sear above the new ring @ about 575
Came out really well, served with Pendelton Whiskey mushrooms & dilled carrots.
It will be interesting to try the fire ring a few more times and see how the venting does. Now I need a Hi-Cue to go with it.
Thanks for looking- P